Miami Boat Show Pricing Extended on BSAFE Propeller Locks™
04-01-2013, 01:42 PM
Miami Boat Show Pricing Extended on BSAFE Propeller Locks™
---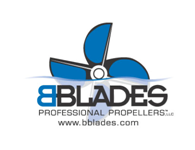 After spending hundreds, if not thousands of dollars on new propellers, wouldn't you hate to see them for sale on eBay, or worse, have them sold as scrap? Protect your prop investment with a BBLADES BSAFE Propeller Lock. From a 50-foot "go-fast" to a 15-foot john boat, BSAFE has you covered.
Our one-of-a-kind design incorporates a recessed locking device that is inaccessible to would-be thieves. The prop nut is shielded by a stylish, hydrodynamic cone that is secured to the prop nut assembly with a locking mechanism requiring a specially designed "key" for removal, and then capped for additional security. A variety of key patterns are used to further minimize the risk of theft.
The hard-anodized aluminum cone body shields a sealed, water-tight brass and stainless steel locking mechanism that offers protection 24/7; in the water, in transit or in storage. Once installed, the BSAFE Propeller Lock never has to be removed until the prop is replaced or sent to BBLADES for fine-tuning or repair.
There are cheaper propeller locks available, but you won't find a better design, better materials, better theft protection or better "bling," that serves and protects any brand of propeller, on any size or brand of outboard or sterndrive. If you order before April 15, 2013, you can practically steal a BSAFE lock at the incredible price of just $69.99 for outboard and sterndrive locks, and just $109 for Six Drive compatible locks. Take advantage of this special offer now, because you won't be seeing it again.
You may not post new threads
You may not post replies
You may not post attachments
You may not edit your posts
---
HTML code is On
---