classic oldschool wide 24 cigarette vs original 24 martini, where do i start
06-27-2016, 12:56 PM
Registered
Join Date: Jan 2005
Location: Pasadena, MD
My Boat: It's Not About Being Noticed, It's About Being Remembered
Posts: 3,350
06-27-2016, 03:29 PM
Registered
Join Date: Aug 2004
Location: naples,florida
My Boat: 19'baron to name a few
Posts: 3,588
---
Originally Posted by
Ghost24
Tommy,
Yes, I bought it and it's been a restoration project per winter for the last 5 years. Should be all done now.
The one in Naples you mentioned is a different boat. "SIVA" I believe, was the name. Still had the twin inline sixes in the pics I saw of it. It was dark blue with a red stripe, where mine is black with a red stripe.
Mine was originally a Florida boat, red with a blue boot stripe, and honey gel. It was repainted red and white, with a different color scheme, and converted to 292 inlines from the original 250s. It went off to Lake of the Ozarks around 2000, and I brought her to Maryland in 2011.
When the re-paint project came around, I wanted to return to the original color pattern, but couldn't resist going with black. Also, re-powered with a single BBC, rather than keeping the inline sixes.
Here are a couple pics of the Naples boat (which I'm guessing you may have taken.
)
Mike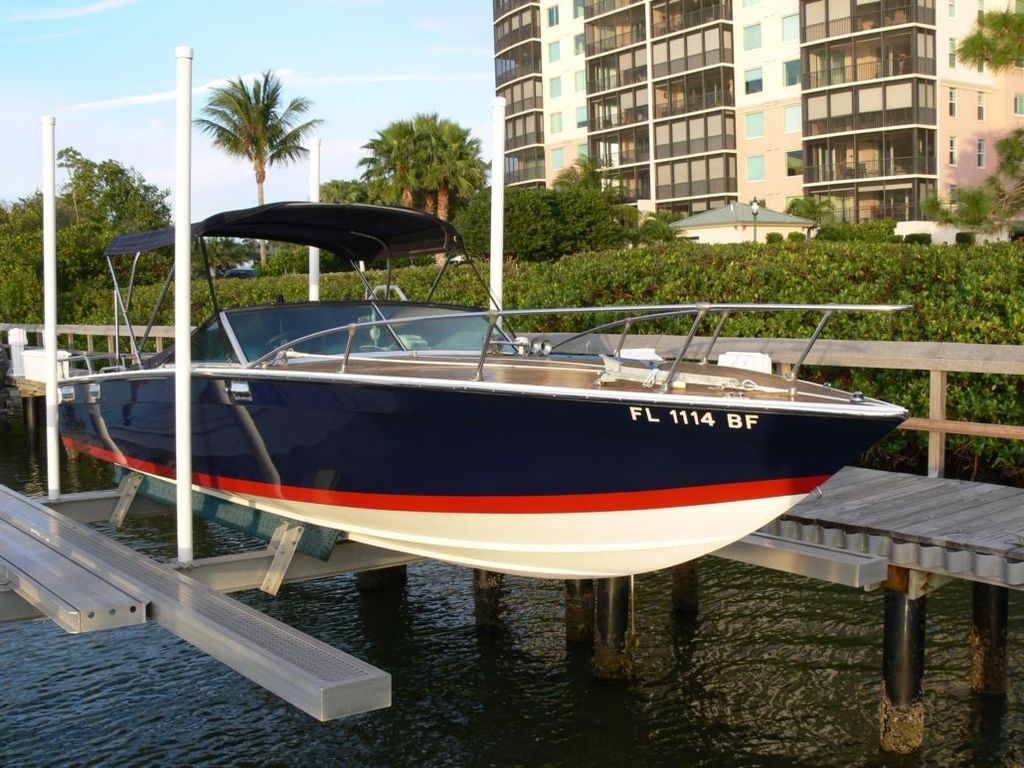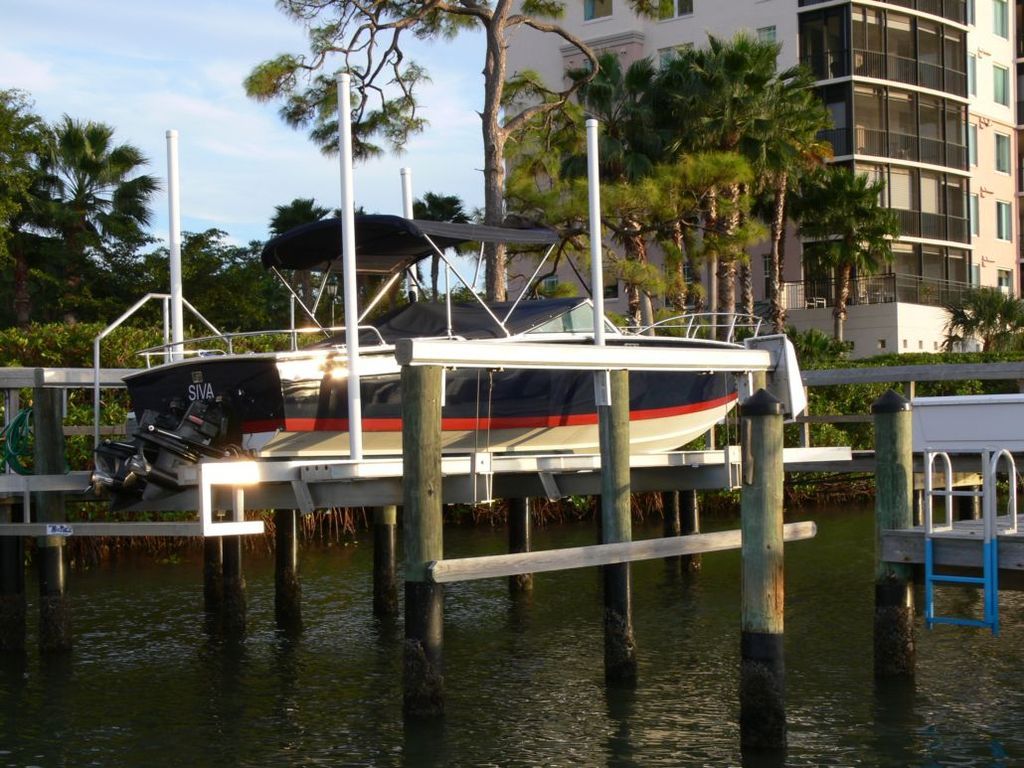 Ghost
Yep that's the one I was talking about, and it did take those pics. Thanks for dragging them up I know I posted them on this site somewhere but couldn't find them
The one in naples is nice but not perfect. I don't know if it is still there, been a while since I have been around those docks.
I remember us looking at a 24 that was in the water at cigarette back n 73 . I was 7. I loved the teak deck.
Dad ended up buying a 26 Monza with the inlines 6 s instead .
Any pics of the resto? You sell your Nova?
06-27-2016, 03:32 PM
Registered
Join Date: Aug 2004
Location: naples,florida
My Boat: 19'baron to name a few
Posts: 3,588
---
Originally Posted by
78CIG24
Ghost24,

Please post pics and year of your Cig 24, I don't think I have seen yours before. Thanks in advance!

Concerning Martini 24 v Cig 24, I have owned both and there is no comparison in build quality. The Cig 24s are tanks (and yes probably slower with same setup) and built solid as a rock. The Martini I had was for lack of better terms, "flimsy" compared to my Cig.

Cheers,

Dave
78 cig 24
Any pics of your 24 for us!
06-27-2016, 06:49 PM
Registered
Join Date: Jun 2004
Location: Somewhere in Ohio
My Boat: Old 24 ciggie, 382 fastech, and a big Ole beaker
Posts: 3,385
---
Originally Posted by
tommymonza
Love the old 24 cigs.

I take it you bought it and restored it.

Did that boat come out of Naples Florida ? I used to see one on a
Lift next to my slip.

Boat looked identical in color as yours in hull color but had twins and a red original interior, was very nice at the time 10 years ago.
AWESOME a proper teak deck 24!
Here is my 81...
[ATTACH=CONFIG]556815[/ATTACH]
06-27-2016, 07:34 PM
Registered
Join Date: Aug 2010
Location: Annapolis, MD
My Boat: 1972 Cig 24
Posts: 114
---
Thanks for all the kind words you guys!
I dig your clean '81 also--part of what inspired me to switch to the single BBC, actually.
Tommy, I'll have to dig up resto pics--switched computers this past year and don't have as much handy as I might. Here's one more from last year's ACBS Chesapeake show, showing the profile. I sold the Nova when I bought the Cig, perhaps 5 years back.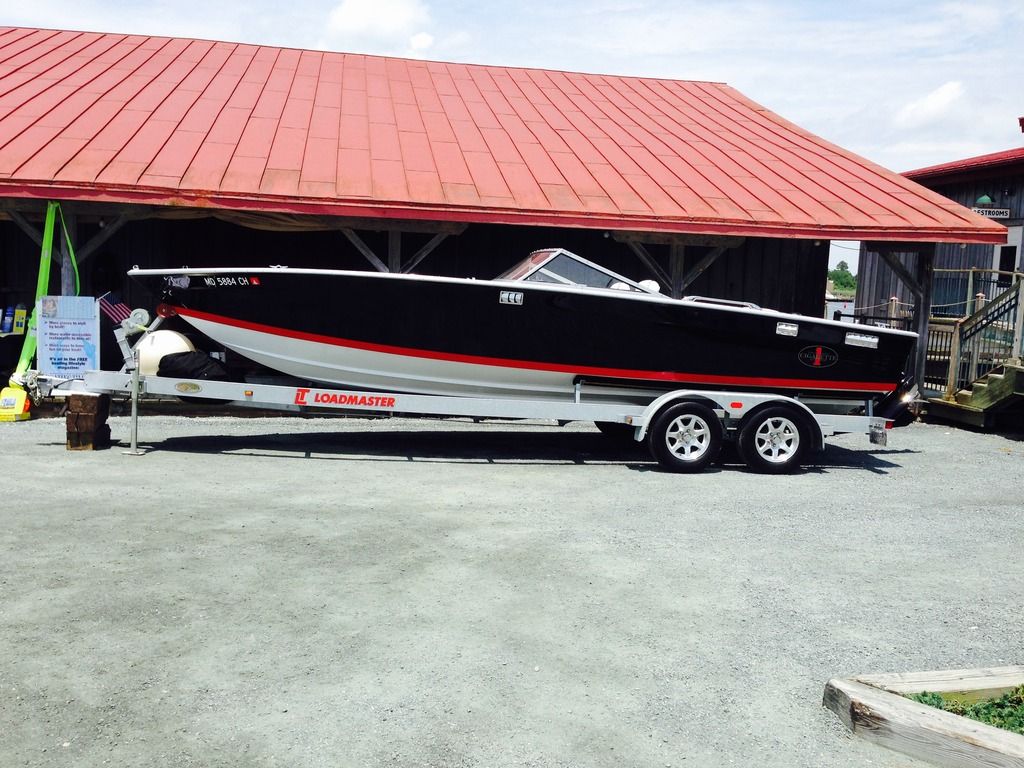 ---
Last edited by Ghost24; 06-27-2016 at

10:20 PM

.
07-01-2016, 11:39 AM
Registered
Platinum Member
Join Date: Mar 2008
Posts: 108
07-01-2016, 11:41 AM
Registered
Platinum Member
Join Date: Mar 2008
Posts: 108
---
07-07-2016, 12:52 AM
Registered
Join Date: Aug 2010
Location: Annapolis, MD
My Boat: 1972 Cig 24
Posts: 114
---
Sorry Bill, just saw this note.
The teak has an epoxy clear, 3 coats. The engine is a 496HO, stock except for Stainless Marine exhaust with custom tails and GGB pot mufflers, directing the exhaust out of the bottom corners of the transom.
07-15-2016, 01:23 PM
Registered
Platinum Member
Join Date: Mar 2008
Posts: 108
---