classic oldschool wide 24 cigarette vs original 24 martini, where do i start
07-17-2016, 02:23 PM
Registered
Join Date: Aug 2010
Location: Annapolis, MD
My Boat: 1972 Cig 24
Posts: 114
---
Bill, here it is, outside and inside. The mufflers are customs from GGB (great place). Jerry at Stainless Marine is fantastic--he fabbed the long risers. I drew it up and they fit on the first shot. Off-the-shelf Corsa tips with both internal and external flaps. The internal flaps annoy some folks but on my setup, with them partially submerged, they're not so noticeable. Waterline is right across the Corsa logo on the external flaps, so about 1/2 to 2/3 of the 4" pipe is underwater at rest. If I did another, I might set it up like I think Parnell did with his Donzi 21GT, where the full pipe was submerged. I'd like to hear a setup like that.
Between the geometry and the mufflers, mine's very tame to listen to. Makes it easy to go in and out of the marina late at night without bothering anyone, and keeps the DNR happy.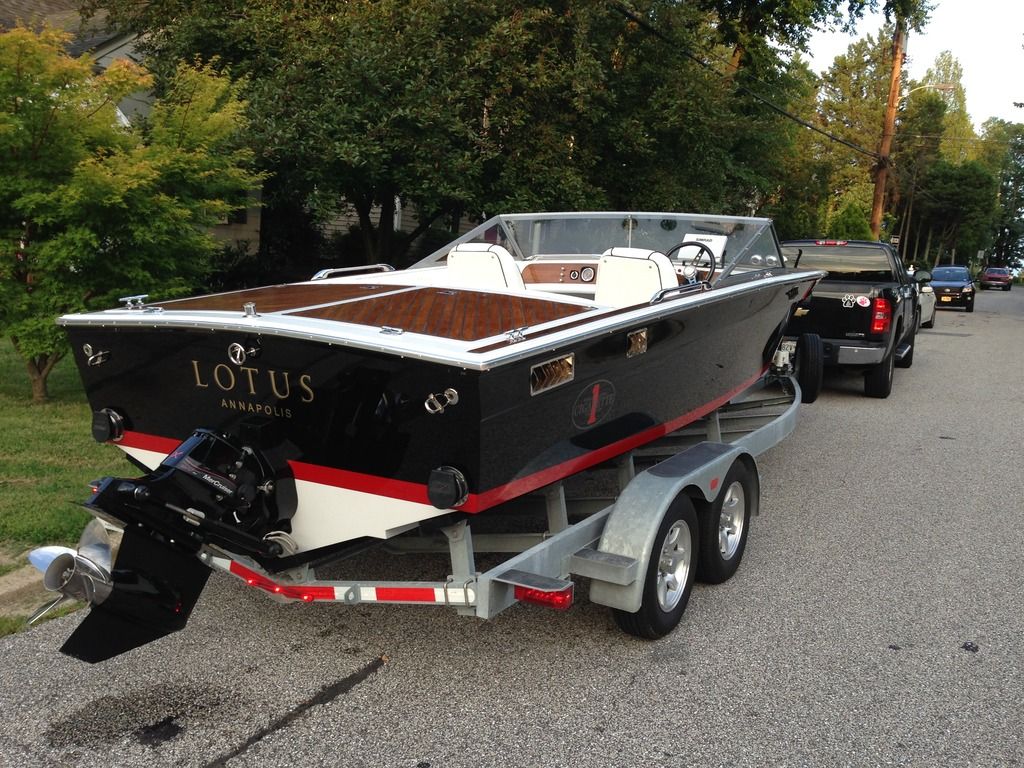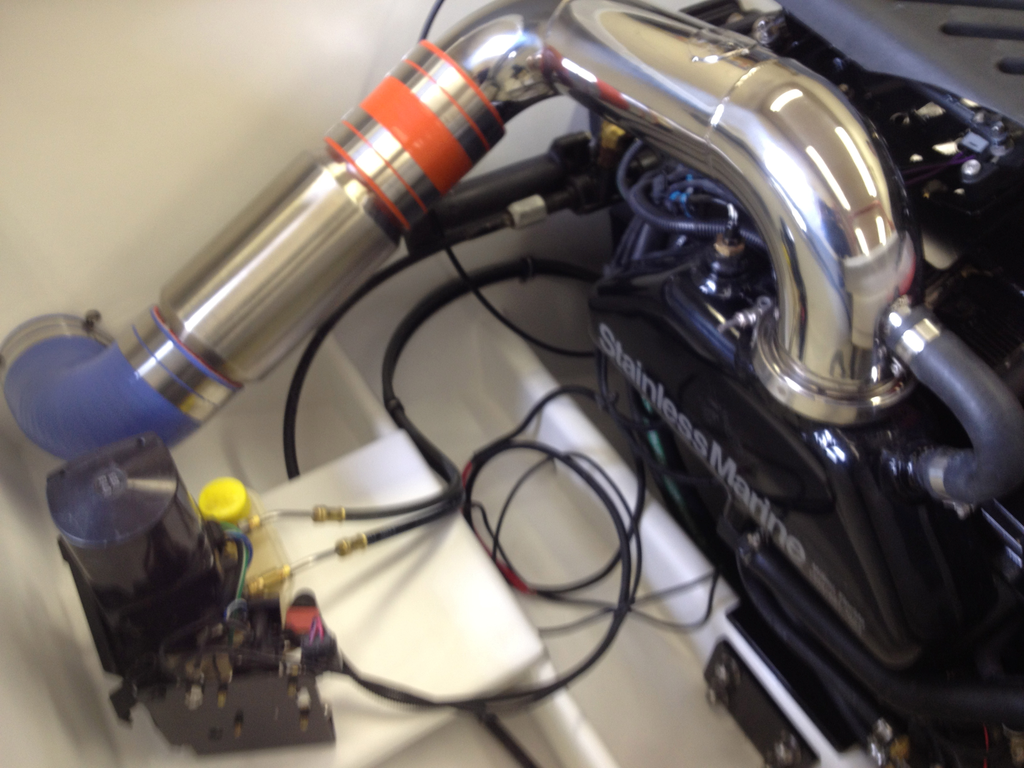 Here's a video with some sound, if it works...
http://vid465.photobucket.com/albums/rr19/Ghost06061968/IMG_1075_zpszjyltusj.mp4
---
Last edited by Ghost24; 07-17-2016 at

02:47 PM

.
07-22-2016, 01:26 PM
Registered
Platinum Member
Join Date: Mar 2008
Posts: 108
---
That is so cool. It sounds perfect running at speed! Thanks for the pictures and video.
Posting Rules
You may not post new threads
You may not post replies
You may not post attachments
You may not edit your posts
---
HTML code is Off
---