27 Excalibur ~ Congrats TxHawk
10-26-2015, 06:35 PM
Registered
Platinum Member
Join Date: Dec 2013
Location: East Texas Waterfront- running errands if anyone asks
Posts: 905
Likes: 0
---
I really like the classic lines of that hull. Very nice. You can get new glass cut for the windshield. If the frame is damaged a good glass guy can fix that also. I think it looks good, I would keep it.

I see the prior owner was working on dialing in his skeg???

Very nice, congrats.
10-26-2015, 07:10 PM
Registered
Join Date: Nov 2003
Location: Stockholm, Svea Rike
Posts: 1,277
Likes: 0
11-20-2015, 01:51 PM
Registered
Join Date: May 2001
Location: CT
Posts: 23
Likes: 0
Received 0 Likes on 0 Posts
---
Activator 27 ? If so, how close is the bottom design (not including the steps/pad) / beam
I ask because I've admired the Activator look/lines for a while and just saw some pics of the Excalibur 27 and thought how similar they looked from the gunwale down.
11-20-2015, 02:43 PM
---
welcraft purchased molds from Excalibur boats and made em for just few yrs till 85
activator purchased the 27 Excalibur molds from welcraft
added step and pad a few yrs later
12-07-2015, 08:46 PM
Registered
---
Moving along. I have the boat ready to go to the glass shop, trailer is another story. Waiting on a new axle. A certain 24 Ex will be getting these donor parts. Who knew Oklahoma was the state for Excalibur revivals in 2016.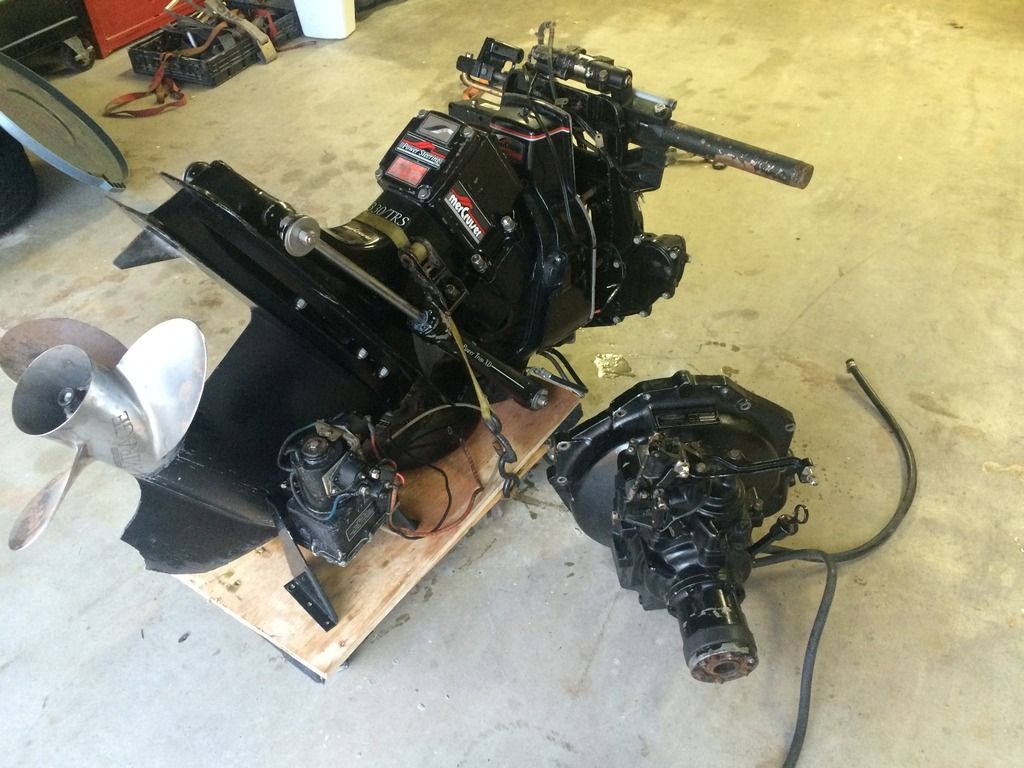 Transom is in better shape than I first thought. Still going to replace it and stringers so that I know everything is tight. Hoping we can salvage the bulkhead behind the tank. I am removing the "boxes" in the rear for K-Plane thru bolting. I plan to reinforce a couple areas as well as build forward bulkheads to mount trim pumps. I hate the pedestal mounts.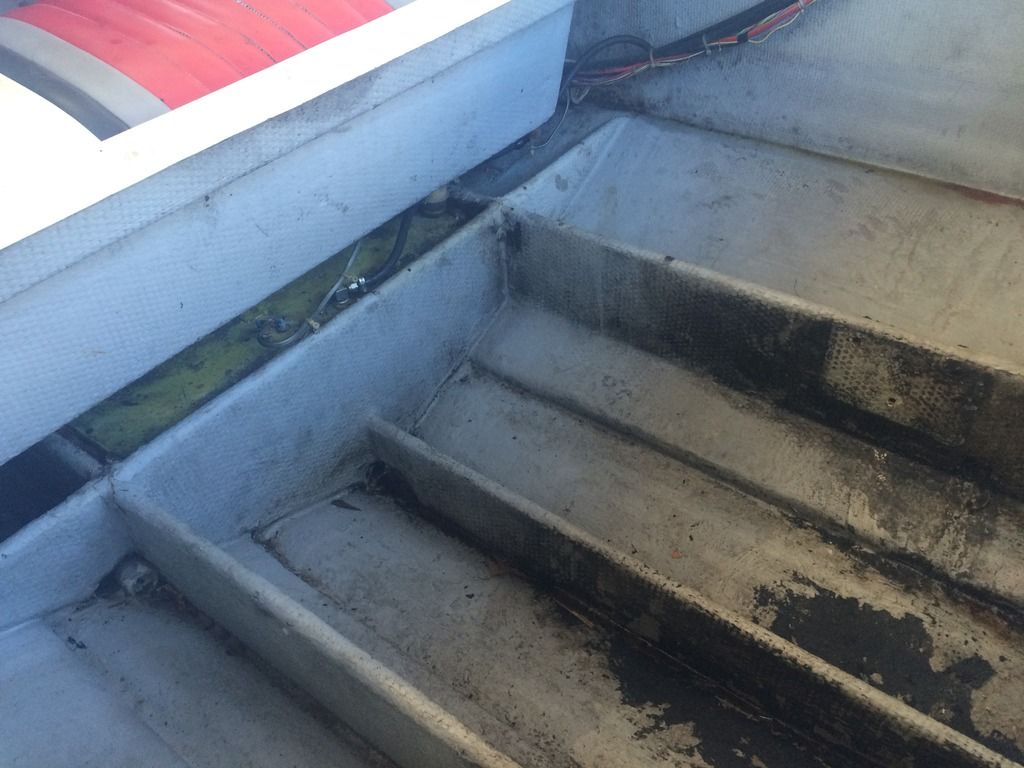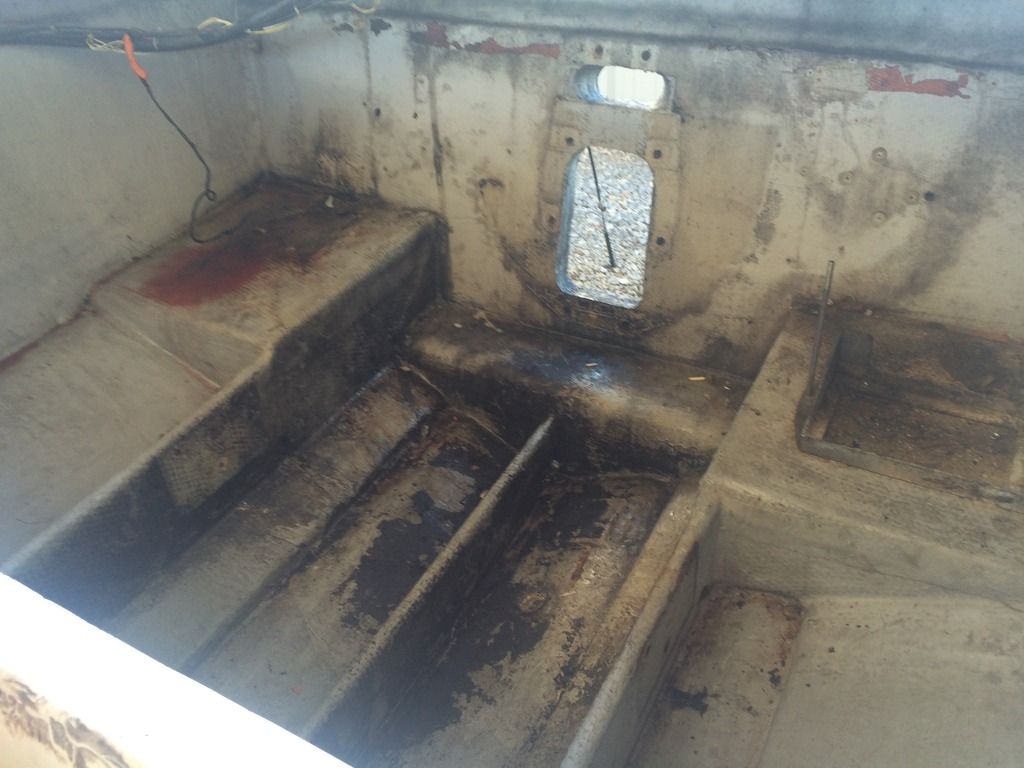 The trailer will get a face lift while the boat is off at the glass shop.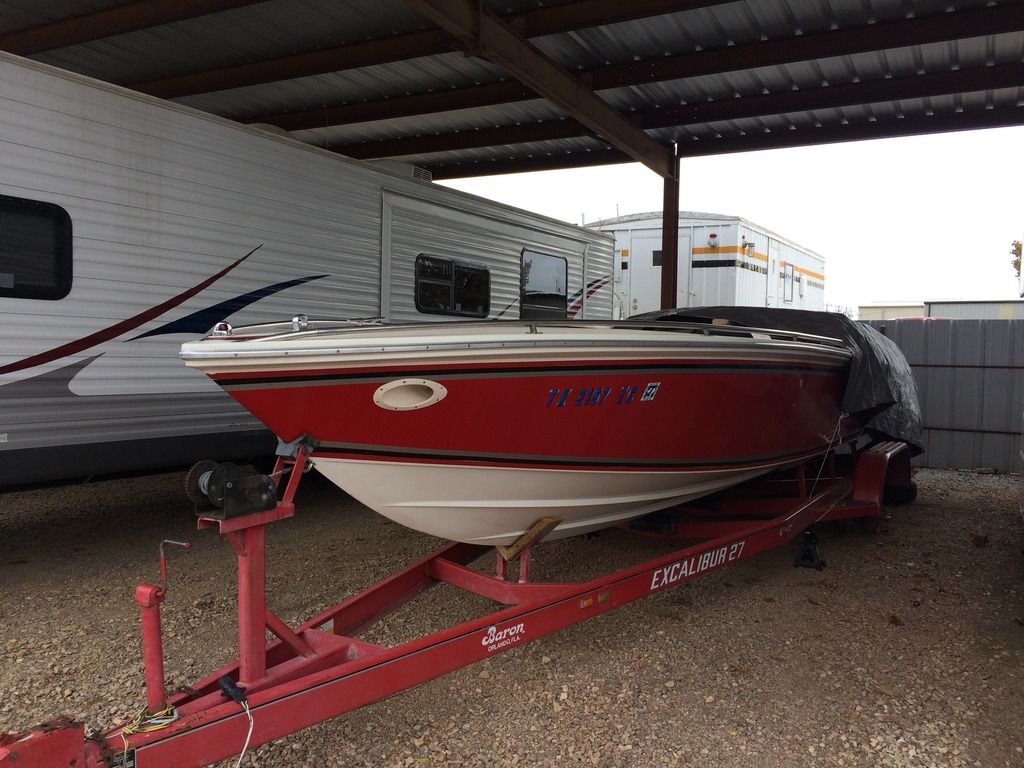 Slowly acquiring Bravo parts and other control items. This should get more fun after the holidays when it gets moved inside and the rigging begins.
Then comes the dash project!
12-16-2015, 06:29 PM
Registered
Join Date: Nov 2003
Location: Stockholm, Svea Rike
Posts: 1,277
Likes: 0
---
Like johnmiffco says - it is. I would say our mould on that Picture IS the Exalibur 27 mould
It's re-done over the years but it's very thick and robust. It's A step-inlay in it. The step-inlay is from Activator/RAGE 30. We have done some Changes to it - moved the mid step 1ft forward. The hull on the Picture is our #9.
TxHawk - I'll respond to you PM