The Re-Birth of an Apache Scout
08-11-2019, 09:24 AM
Platinum Member
Platinum Member
Join Date: Dec 2003
Location: Cleveland, OH / Pewaukee, WI
Posts: 5,678
---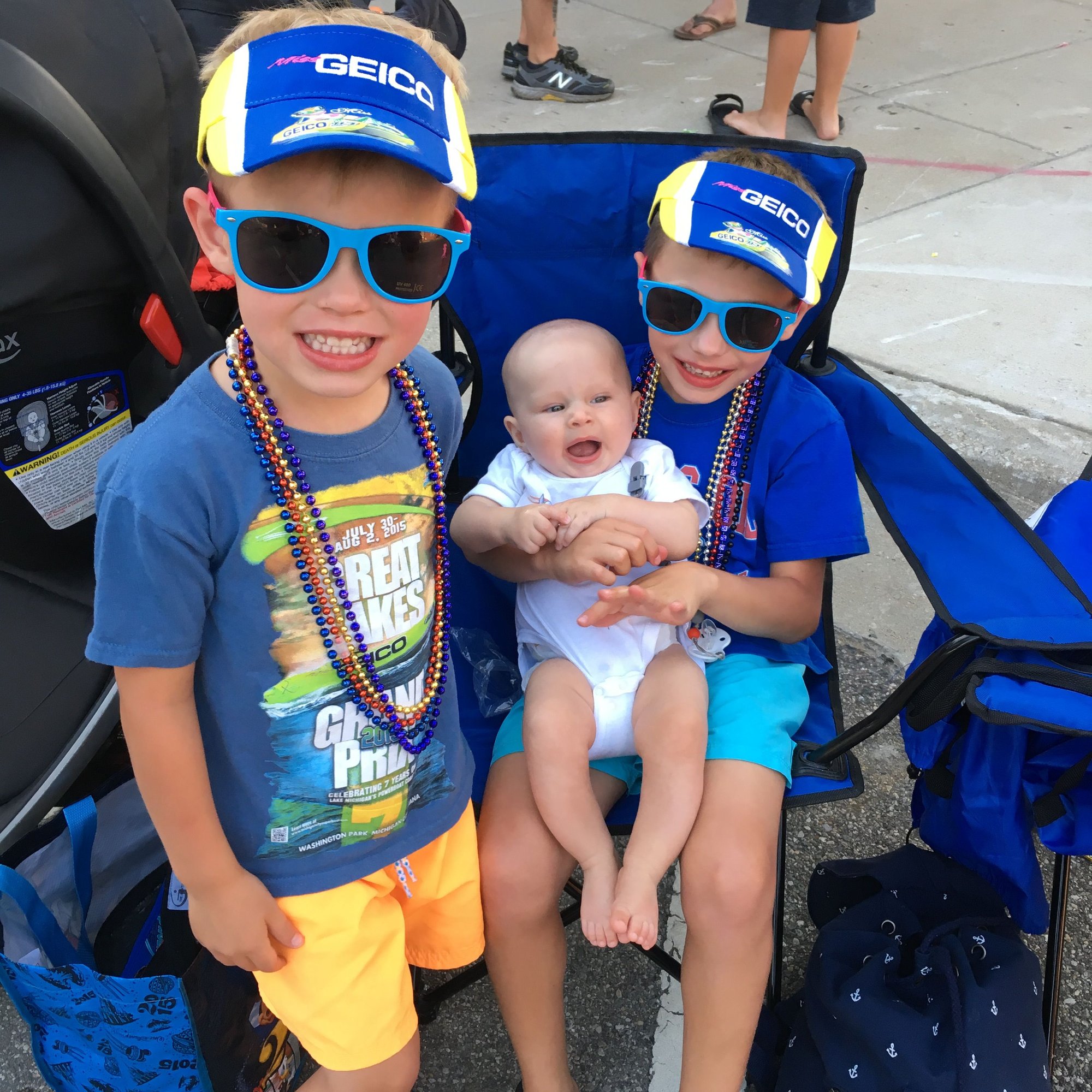 Had a great time at the MI City race last weekend with the kids. They loved it!
08-11-2019, 10:03 AM
Platinum Member
Platinum Member
---
08-30-2019, 07:51 PM
Platinum Member
Platinum Member
Join Date: Dec 2003
Location: Cleveland, OH / Pewaukee, WI
Posts: 5,678
---
Originally Posted by
Too Stroked
I'd love to say that I've been out in my boat a ton, but working at a marina, you get to drive a lot of boats. Unfortunately, mine is not one of them! The Progression's been out exactly 3 times. The first time was for the 29th annual Seneca Lake Battleship Run and I had about zero time to get it ready. I was rewarded with a V-5 motor when I fired it up. It later turned out to be a bad coil on #3, but we parked it and did the run in a friend's 37' Active Thunder instead. (Hey, it could have been worse right?) At least the second and third times out were with my (new to me) 8 year old grand son who's never been out in a fast boat or on a real lake before. He spend a ton of time on my lap driving and had the time of his life. Probably just like your kids! Have a great summer!
Hey Tom, Sorry to hear about your luck this season.. At least you got out.. Thatís awesome to hear about your grandson, that is what itís all about! Gotta get these young kids in it. While we have been only out a few times, I got them both kids manning the ropes and sitting on my lap driving. Hoping to get out this weekend... so far thatís lookin good. Gotta fill up on gas to punish that two stroke... Off tangent, what are your thoughts of a new Merc (300 or 450) on these rigs? Hereís a pic from last weekend, wife and the new little one....
08-07-2021, 12:41 AM
Platinum Member
Platinum Member
Join Date: Dec 2003
Location: Cleveland, OH / Pewaukee, WI
Posts: 5,678
---
Kids keep growing! I got the oldest starting to dock the boat. A stop by mercury racing. And even some fishing!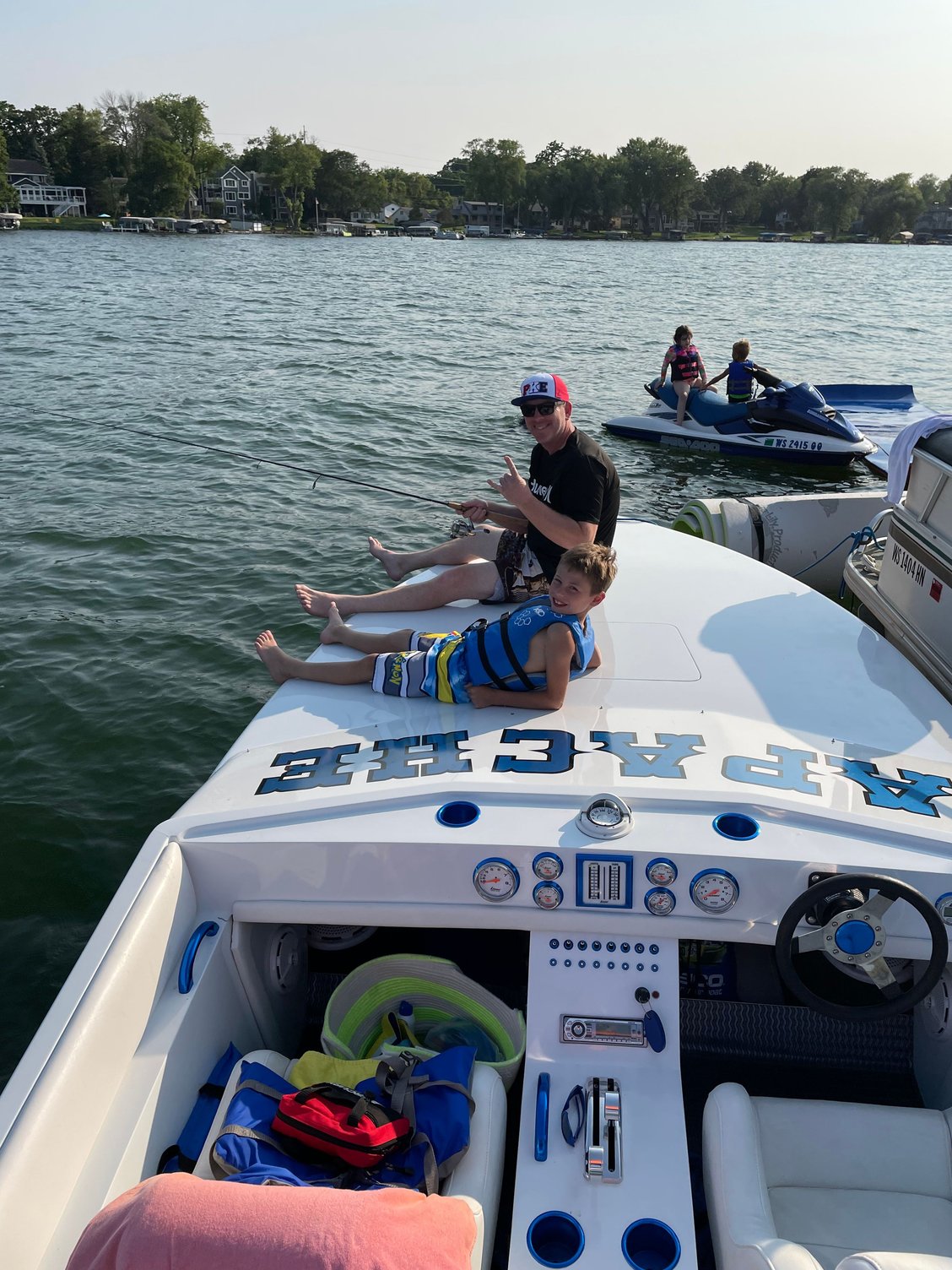 The following 7 users liked this post by J-Bonz:
10-15-2021, 01:35 PM
Registered
Join Date: Mar 2008
Location: Im close to water?
Posts: 1,243
Likes: 0
Received 0 Likes on 0 Posts
---
Iím gutted I never got to have a ride on her. Iím glad my boys got to go on it. Iím totally bummed we never got to sit in it in your driveway telling the girls that weíre just going to listen to this one last song and weíll be in. I miss you brother. Hope all is well.
Posting Rules
You may not post new threads
You may not post replies
You may not post attachments
You may not edit your posts
---
HTML code is Off
---