Gel coat buffing and polishing
04-07-2017, 11:56 AM
Registered
Join Date: Mar 2014
Location: Pittsburgh, PA
Posts: 345
---
I know it's been a couple of months since this was brought up, but I just got my boat out of storage. I went with Glass Dave's recommendation on the FOY and after just the total buff I couldn't believe how good an old 1988 boat looks. It is hands down the easiest compound I have ever worked with. The fact that it's self diminishing is awesome. No more 3 steps to get to a nice polished shine from the compound.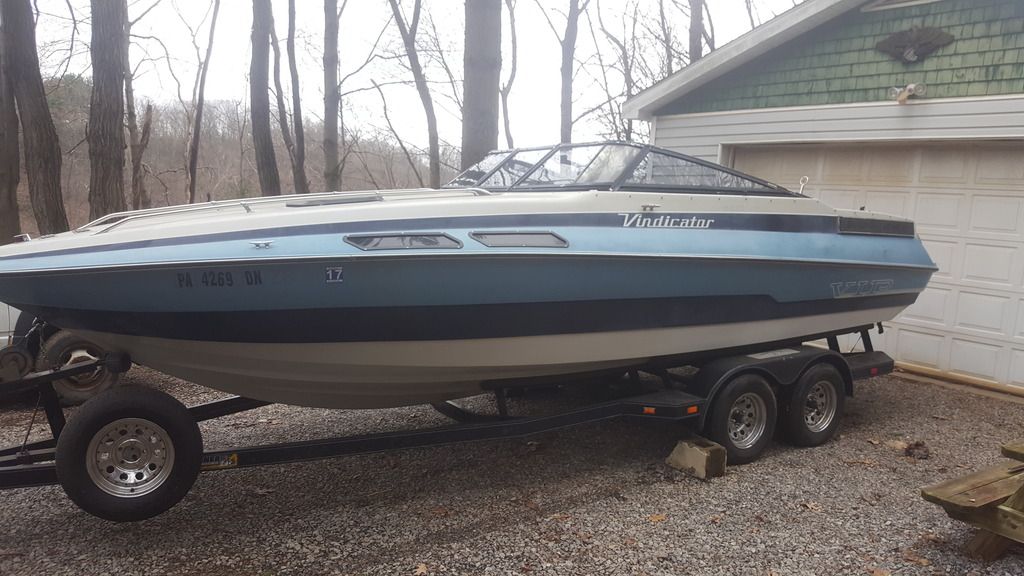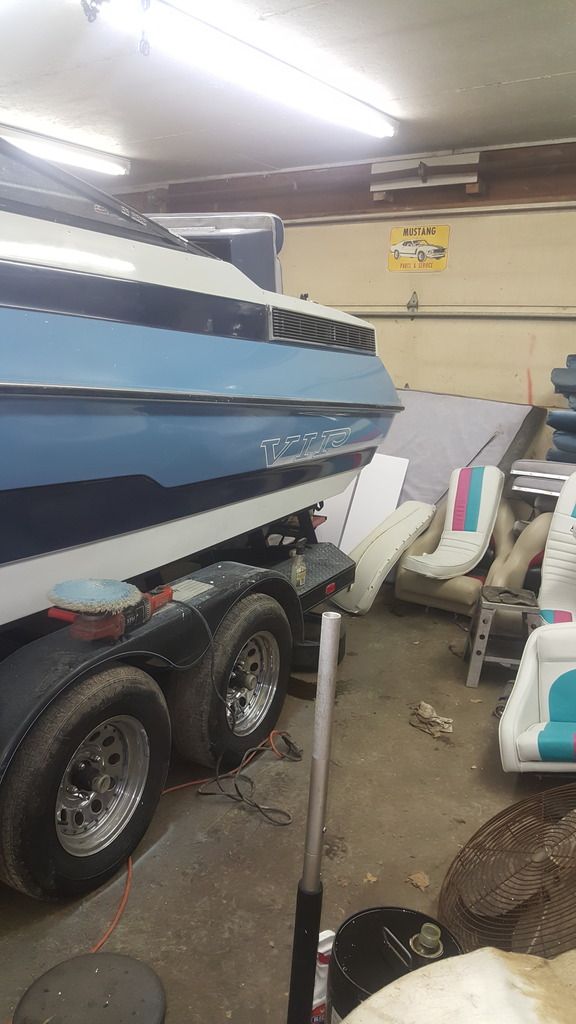 04-26-2017, 07:04 AM
Registered
Join Date: Mar 2014
Location: Pittsburgh, PA
Posts: 345
---
04-26-2017, 12:07 PM
Registered
Join Date: Oct 2013
Location: rock Island wa
Posts: 1,964
---
Originally Posted by
DBleil89
How much product did it take for you're boat?
04-26-2017, 12:27 PM
Registered
Join Date: Mar 2014
Location: Pittsburgh, PA
Posts: 345
---
The VIP is 23ft. And it took about half a bottle give or take some. I still have enough left to do my 220 Stingray. I bought the quart and if I didn't get the shine I wanted on the first round I just out more down and did it again. I would say on a 23 foot boat that isn't horribly fades you could use a Pint and have enough product.
All I know is if I get low in buying another quart and I'm gonna buff my dad's 19ft. Open bow.
I also bought the cuddy buddy and cleaned my interior. It was pretty bad and tried some other cleaners and did work great. The cuddy buddy made it look great as well. Here is the listing for the boat to see how clean everything is. It is all cleaned with FOY products and I'm super happy with the product line.
https://pittsburgh.craigslist.org/boa/6102591060.html
---
Last edited by DBleil89; 04-27-2017 at

08:38 AM

.
05-23-2017, 10:11 PM
Platinum Member
Platinum Member
Join Date: May 2017
Posts: 83
---
Use a variable speed buffer not real fast with a wool pad. Start with Aqua buff 1000, Then go to Aqua buff 2000, world of difference and then finish off with perfect it. You'll see the wrinkles in your face.