Need help/advice on faded graphics
06-16-2017, 11:45 AM
Registered
Join Date: Jun 2017
Location: Springfield, LA
My Boat: 2003 Baja Outlaw 25
Posts: 13
Need help/advice on faded graphics
---
[img]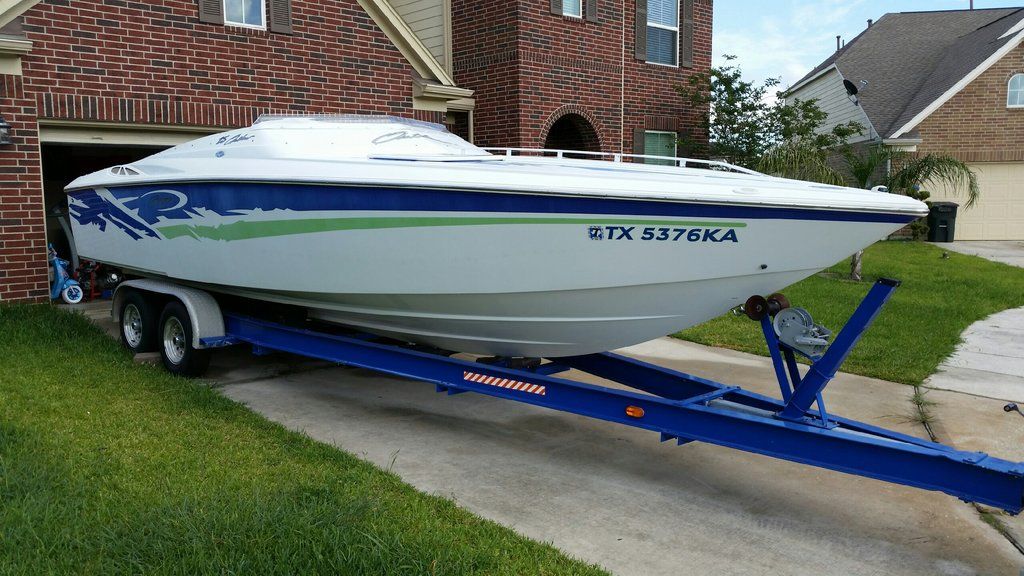 [/img]I just purchased a 2003 Baja 25 Outlaw and it has some fading on the stripes and in some places seems to be missing gel coat or it's really thin. Need advice on either:
1) getting the graphic size back in shape and looking good
2) getting a vinyl wrap for the boat. I was considering this to make my Baja u pie from all the others on the water
as always your advice is appreciated. I tried to upload a couple pics so if you zoom in you make be able to see the fading
%5BURL=http://s989.photobucket.com/user/LA-TAXI/media/IMG_2526_zpsber9ekry.jpg.html%5D%5BIMG%5Dhttp://i989.photobucket.com/albums/af14/LA-TAXI/IMG_2526_zpsber9ekry.jpg%5B/IMG%5D%5B/URL%5D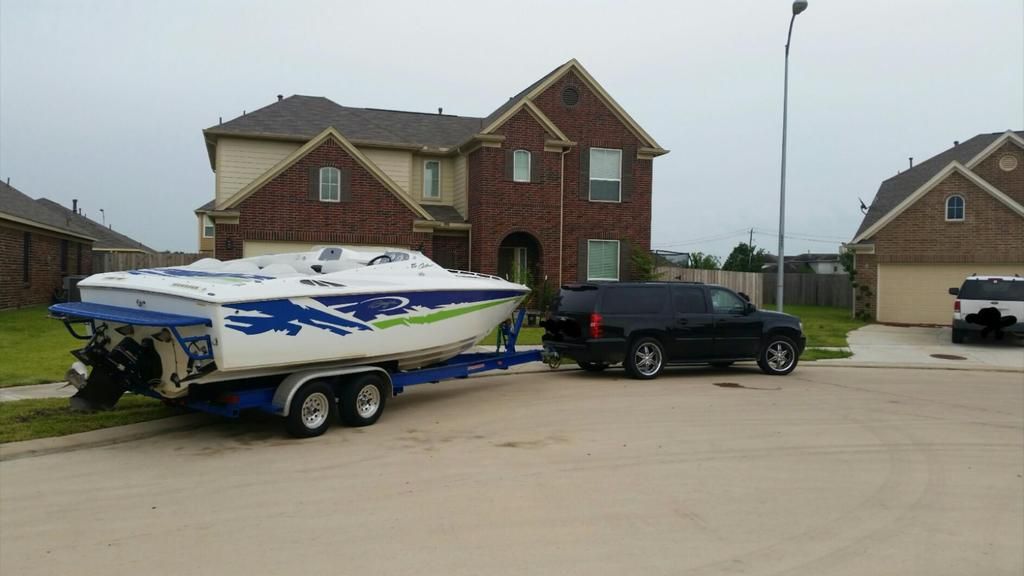 06-17-2017, 02:26 AM
Neno the mind boggler
VIP Member
Join Date: Sep 2001
Location: toledo oh
My Boat: Batboat, 38 Scarab Thunder, 16 Sidewinder, 27 Magnum
Posts: 12,724
---
have you tried buffing yet? is the gel issue in the colors or in the white?
__________________
Throttles- Cleveland Construction 377 Talon
08 OPA Class 1 National Champion
08 Class 1 Geico Triple Crown Champion
08 OPA High Points Champion
10 OPA Class 1 National Champion ( happy now Ed! )
06-18-2017, 10:53 AM
Registered
Join Date: Jun 2017
Location: Springfield, LA
My Boat: 2003 Baja Outlaw 25
Posts: 13
06-19-2017, 04:12 PM
Registered
Join Date: Feb 2012
Location: westville, NJ
My Boat: 1967 34 Hatteras summer house. 2000 Crownline 248ccr her boat. 79 Pantera 24 Sport.
Posts: 3,905
---
I think that is solid white gel with green and blue...hell, call em stickers. I doubt the dark colors are gel.
06-20-2017, 09:10 AM
Registered
Join Date: Mar 2014
Location: Pittsburgh, PA
My Boat: '87 Donzi 22 2+3, '89 Formula 242LS
Posts: 276
---
You would be surprised. My uncles 95 baja 232 has all of the grwffics done in gelcoat. Im with Glassdave, i woukd try giving it a buff.
08-08-2017, 08:20 PM
Registered
Join Date: Jul 2016
Posts: 5
---
I know this is probably late, but how did your project turn out? I have a 91 Baja 320 ES that I picked up last year. I had some severely faded and oxidized gel coat. Polish and buff did next to nothing. I went at it with a 6" DA and wet sanded. 600, 800 then 1000 grit. Took over 60 hours total but it got the job done. First time I took it out I was asked what year it was and received several compliments on it "Damn you got that boat looking right!" and "that looks like a new boat, it's how old?!?" It's a lot of work but certainly worth it. I've tried to attach some pictures but apparently I haven't had my 10 posts yet to put up a picture. Search flier for Robert_Sterling it should come up
Posting Rules
You may not post new threads
You may not post replies
You may not post attachments
You may not edit your posts
---
HTML code is Off
---