West Coast 28-30ft
07-23-2008, 12:39 AM
Registered
Join Date: Dec 2000
Location: Bell Canyon, CA
Posts: 12,755
Likes: 0
07-23-2008, 07:11 AM
Registered
Join Date: Oct 2004
Location: Cambridge, Ontario
Posts: 235
Likes: 0
---
The Howard 28 is a nice fast boat but only has a 22.5 degree dead rise. Not ideal for running in the Ocean. A 24 degreee is usually prefered.
I hear this sort of talk alot, 1.5 degrees makes the difference, can you even see that difference. Deadrise is the measurment at the transom, That does not mean the deadrise at the bow (where we meet the rough water) may not be very deap.
The new Skater 399 Vee is 22.5 deg, It seems to go better the rougher it gets.
There is alot more than deadrise to dismiss a boat. The
feeling
of the ride will be far more effected by things like strake width and angle, pad, and chines which all make displacement and of coarse the big one is weight.
Every has what is important the themselves, personally, I want to rigidness and balance.
---
Last edited by TUFFboat; 07-23-2008 at

07:44 AM

.
07-23-2008, 10:44 AM
Registered
Join Date: Jul 2007
Location: San Diego
Posts: 988
Likes: 0
---
I am not saying they dont make a great boat and the rigging isn't awesome. What I am saying is they are made for the lakes and yes you will hear them stress crack. I have owned boats from both coasts. See how long one of the west coast mfg. boats holds up in the same conditions against a Cig or another East coast mfg. Been there, done that!
Well, you seem to be quite the expert having been there and done that with all 3 mentioned. Fact is you wrong. As for the other guy saying a howard or Schaida has weak stringers, he is simply showing his lack of knowledge. Might want to take a closer look next time.
Darrell.
07-23-2008, 12:24 PM
07-23-2008, 02:58 PM
---
I can only talk about the 27 Warlock i owned, I put it thru some ruff stuff every chance i got off the Atlantic coast and was very surprised a smaller boat could hold up structurally while other more expensive bigger boats were coming apart.
Like i said i can only talk about the boat i owned, but while i owned it i got a chance to look and just about everything it it class and was able to compare the differences between them, and yes for what you are looking for there are some you want to stay away from
07-23-2008, 02:59 PM
Registered
Join Date: Jul 2004
Location: ~ Long Island ~ NY
Posts: 3,374
Likes: 0
Received 0 Likes on 0 Posts
---
Look at Nordic ...... every boat is wood free, composite or epoxy or anywhere in between. They have stepped up the build starting in 2008. Will run with any other boat in its class.
07-23-2008, 03:06 PM
07-23-2008, 04:54 PM
---
I like the Nordics but I don't think they are built for hard core stuff. Family boater, yes. Keep the boat in the water ok. The only west coast boats I can think of for this kinda fun is Lavey and Warlock.
Here's a list I like:

Superboat
Extreme
Activator
Laveycraft
Larry Smith Scarab
Pantera
i'm sure I missed a couple.
Superboat Y2K's
[IMG]
[/IMG]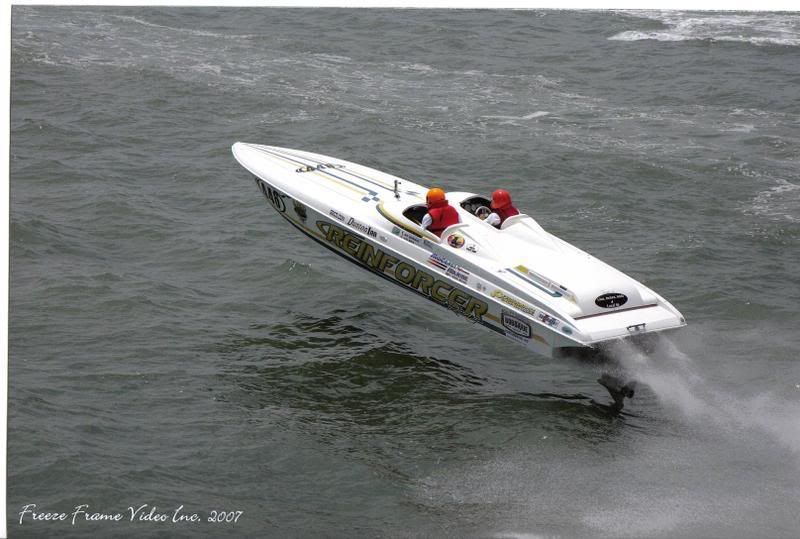 07-23-2008, 05:18 PM
---
It's not designed for stand up and is to low profile for conversion. Everyone who has run hard in a offshore sit down boat prefers it. The only reason to stand is if the boat is too tall and you can't reach the floor and still see over the deck.