Cleveland boat show?
01-10-2011, 11:56 PM
Registered
Join Date: Sep 2010
Location: The Woodlands, TX
My Boat: Team Baja's 38 Poker Run Special
Posts: 834
---
Today was the half price ticket and parking day at the Houston Boat Show. It was also lame too.
I've never seen so many center console fishing boats, bass boats, and ski boats in my life.
A local NorTech dealer had a cigarette hull offshore center console fishing boat plus a 36' cigarette style with 600SC's and the local Donzi dealer had a weird 38' bow rider, center cabin, with 8.2 mags.
They were the only Go-Fasts represented.
There were also some nice display engines, the 900SC and EFI 525 looked sweet, but there was no salesman or literature to be found.
Here's a couple of pic's of these boats and the engines/drives.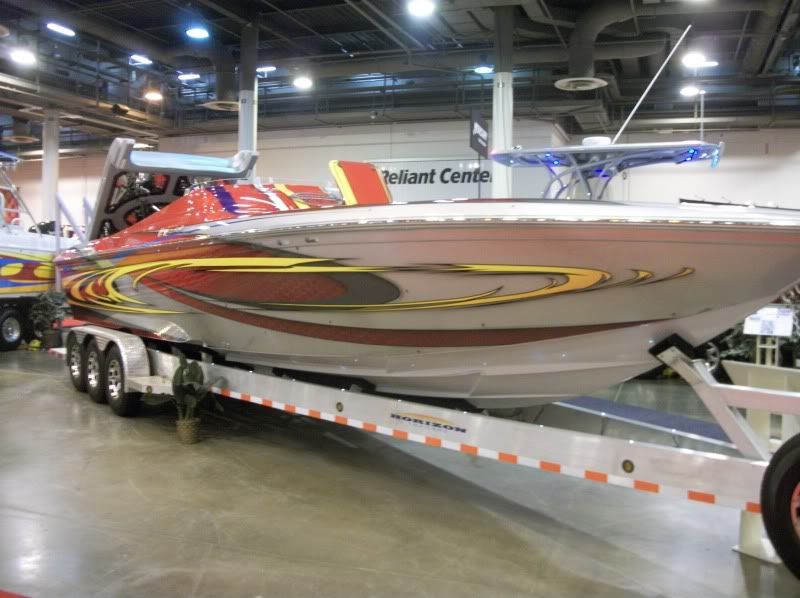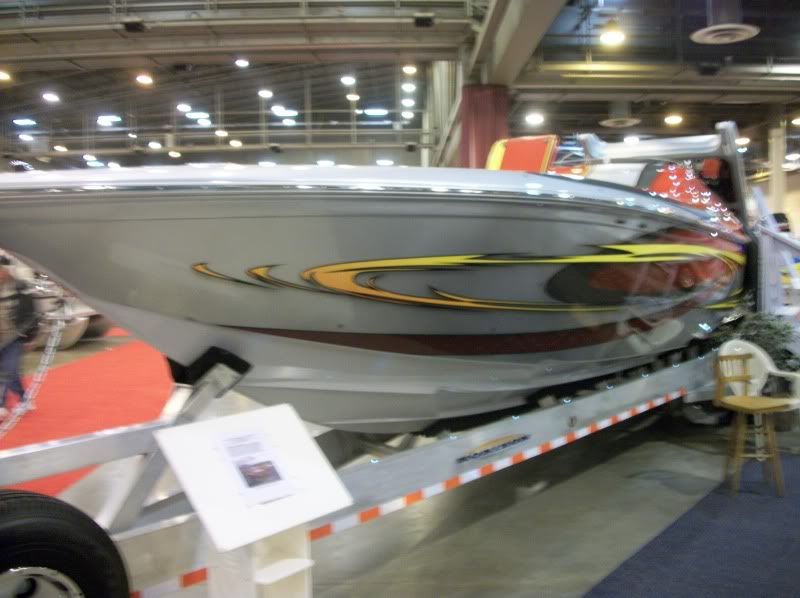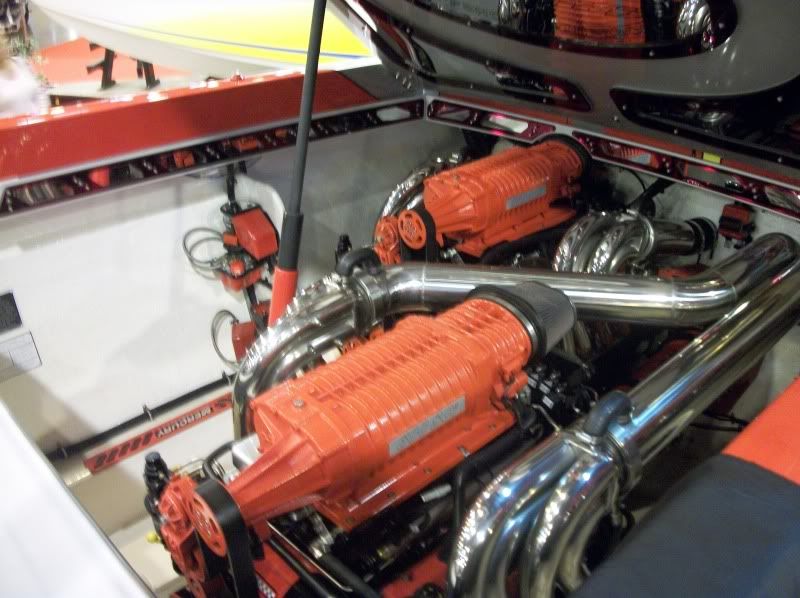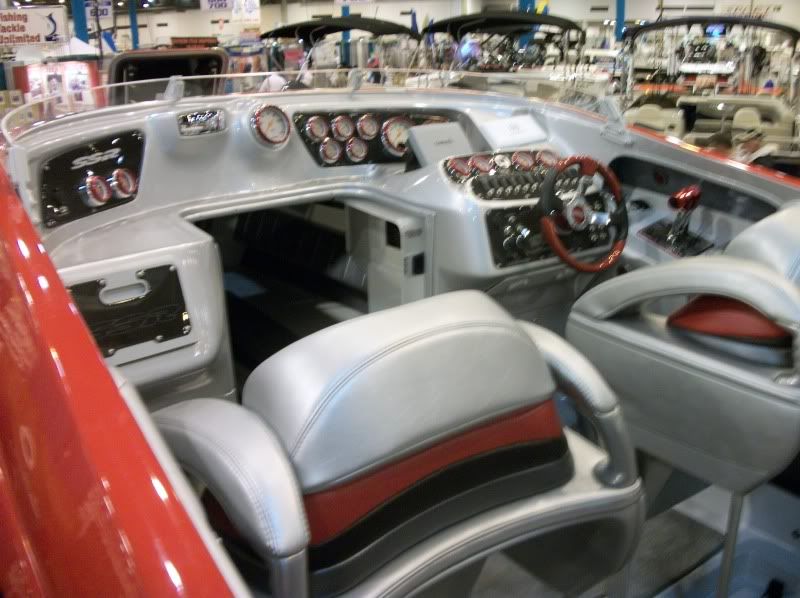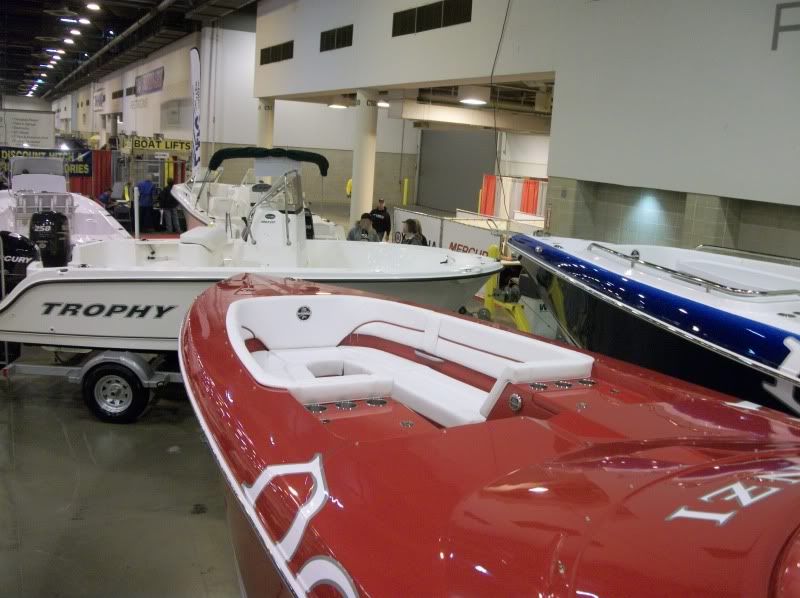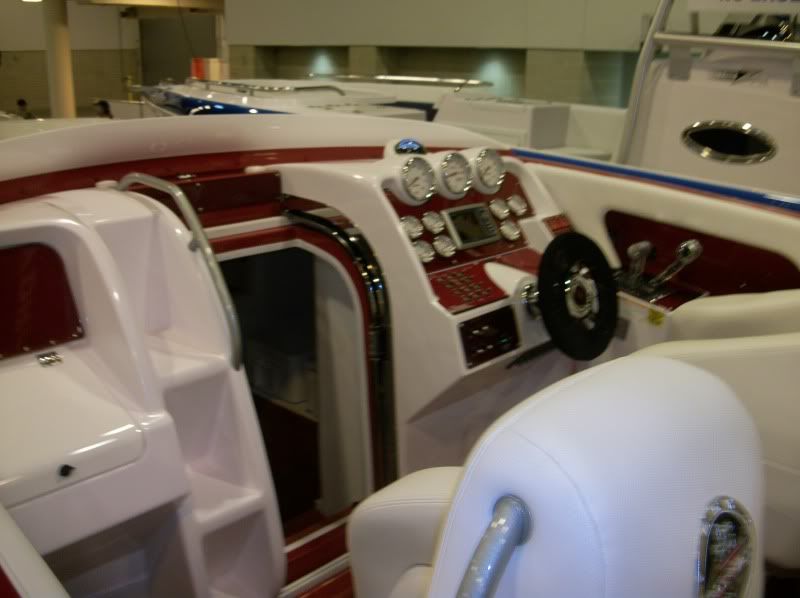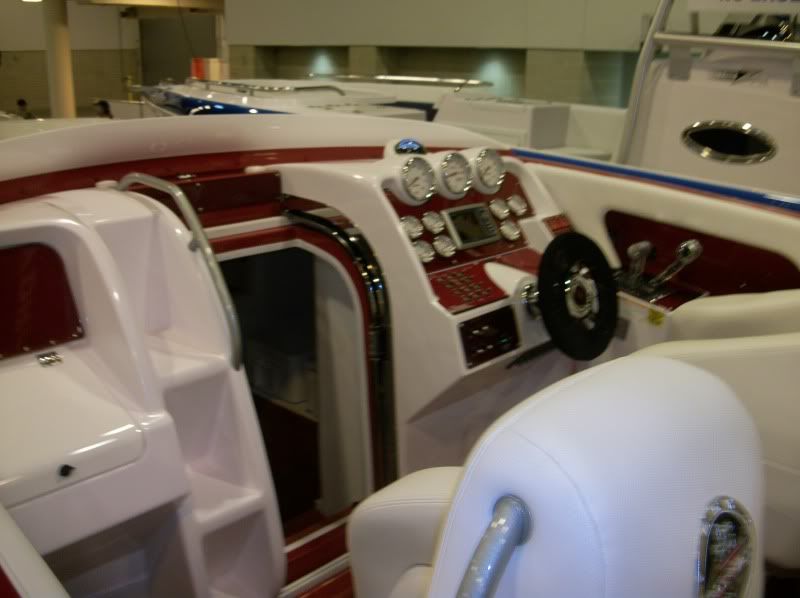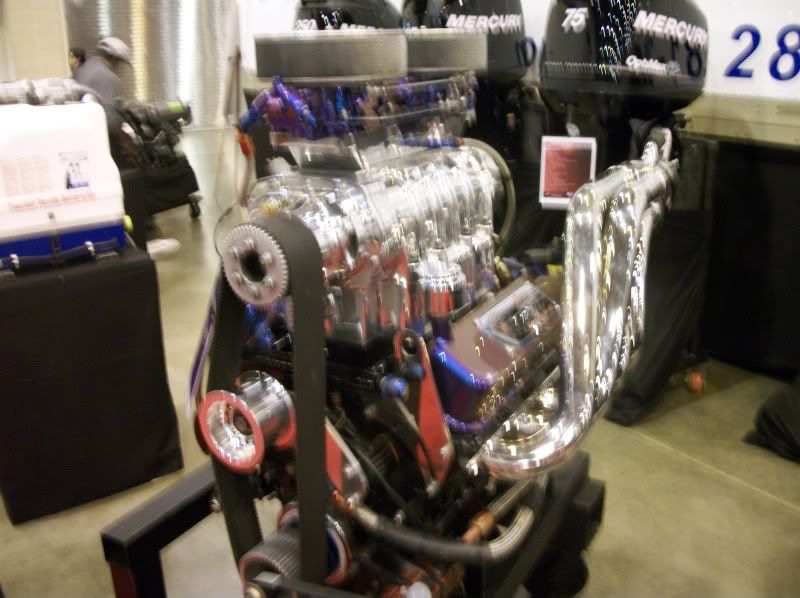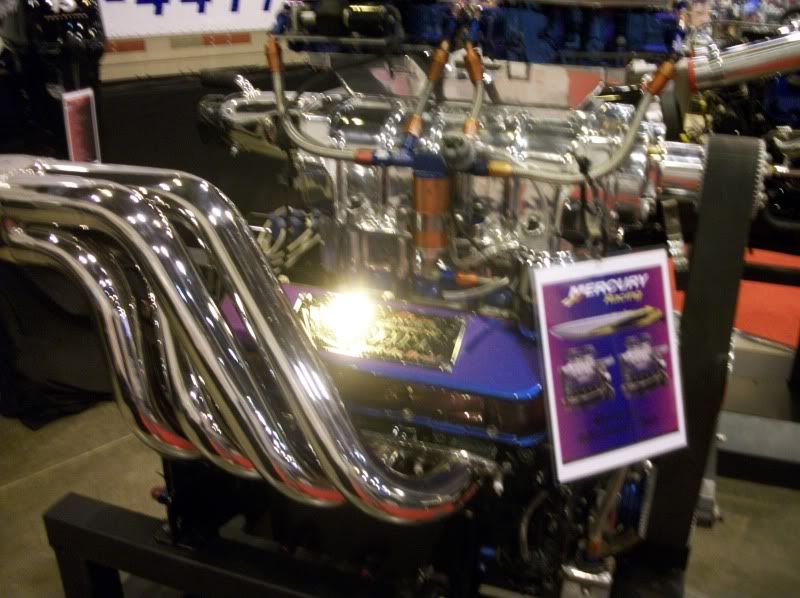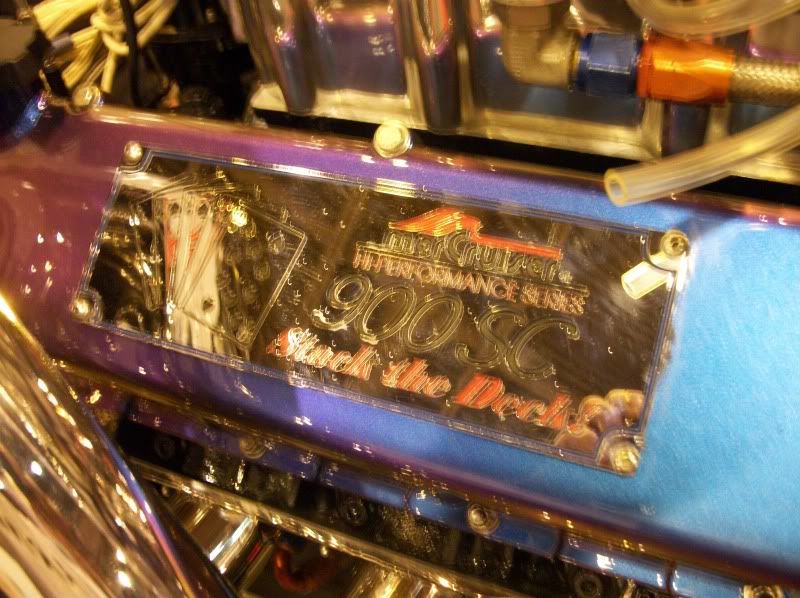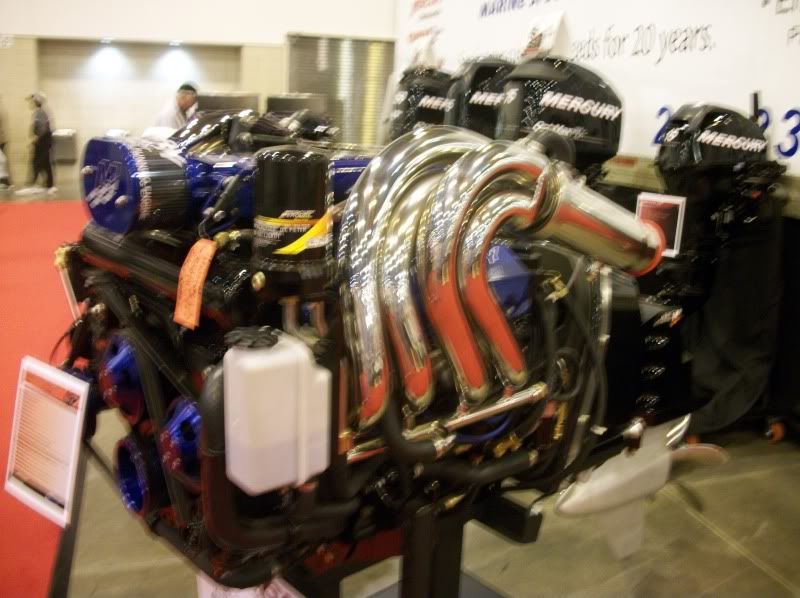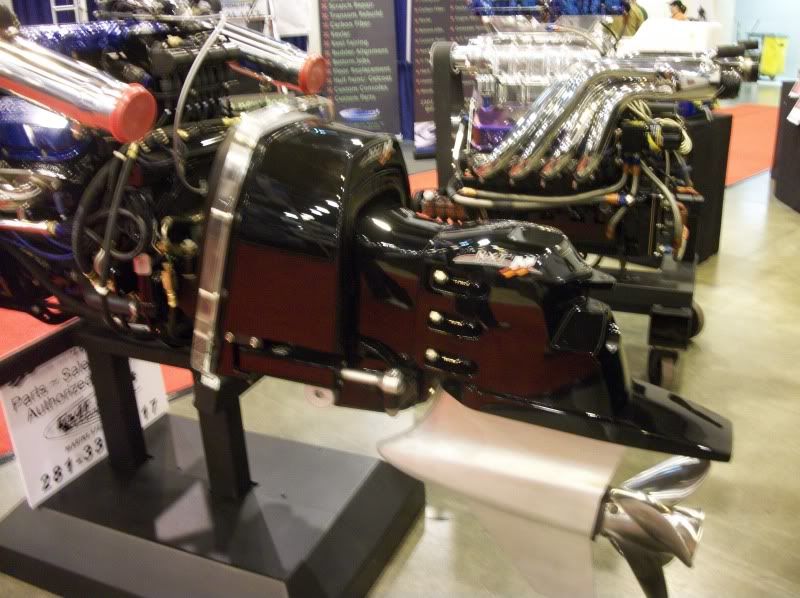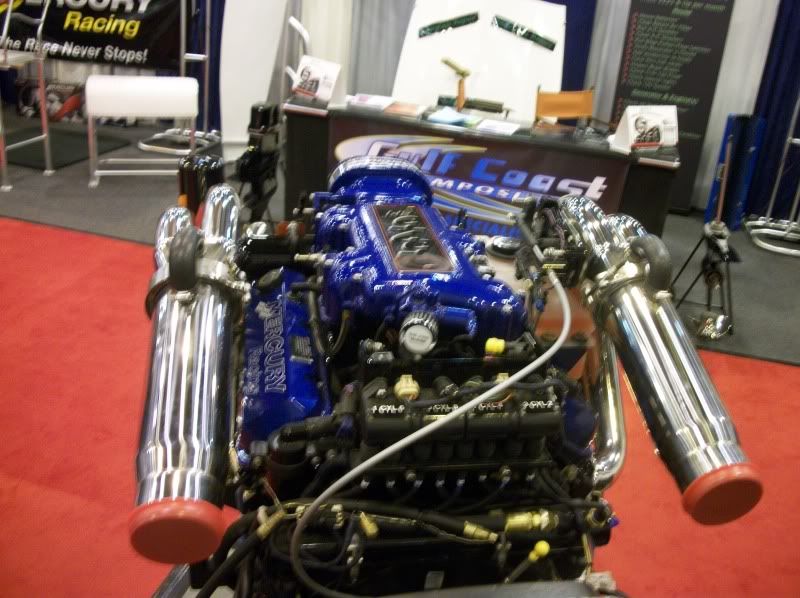 It was a shame that my POS camera out of my work truck wouldn't focus for $hit trying to take pic's.
Truthfully, I go every year to fill out the entries for the free boats they give away today and tomorrow, for beer, and for all the free junk like Koozies and writing pens.
I've given up on them being good again.
I'm with you guys, Miami would be tasty.
Later,
Kelly
01-11-2011, 05:37 AM
Gold Member
Gold Member
Join Date: Oct 2005
Location: Olmsted Falls,Ohio Marblehead,Oh
My Boat: 87 Cigarette Hawk
Posts: 10,325
---
The market destroyed the average boat show, lets face it, if you are going to look at a boat to buy, most guys looking for high end performance boats know where to go, they don't need a show..... if they do it's Miami.... but the average person can buyy what they see at the smaller shows...
01-11-2011, 09:17 AM
01-11-2011, 12:17 PM
Platinum Member
Platinum Member
Join Date: Nov 2007
Location: Cleveland, Ohio
My Boat: 1990 Top Gun, Pursuit 3370
Posts: 3,030
---
I'll be headed to Miami also (Save the ticket price of the Cleveland show for some beer!) . I'm staying at my sisters pad on Hollywood beach. If anyone wants to meet up that weekend or go to the show, I may be by myself on Friday. Let me know.
01-11-2011, 12:33 PM
---
A bunch of us are meeting at the Round House bar at the Cleveland shown Saturday.
01-11-2011, 12:42 PM
Registered
Join Date: Sep 2001
Location: Kingsville----lake erie
My Boat: 97 41' Saber --Ancestral Spirit
Posts: 1,344
---
Is the last Saturday a good day to hit Cleveland show? Thinking about driving over for the day anyway.
01-11-2011, 09:29 PM
Registered
Join Date: Aug 2009
Location: cleveland/sandusky ohio
My Boat: 28 Eagle Pacific
Posts: 239
---
Ill head up saturday. Got a e-mail from Tom at marine max hes considering taking in a 02 python w/ 500's might make my trip interesting. That nor-tech is beautiful so much detail.....
01-11-2011, 09:32 PM
Registered
Join Date: Aug 2009
Location: cleveland/sandusky ohio
My Boat: 28 Eagle Pacific
Posts: 239
---
o shart isnt that a sunsation>?
01-11-2011, 09:43 PM
Registered
Join Date: Dec 2003
Location: Cleveland, OH / Pewaukee, WI
My Boat: 21 Apache Scout
Posts: 5,034