Commentary: Amped Up on Cigarette's Electric Top Gun
02-25-2013, 09:31 AM
Registered
Join Date: Sep 2006
Location: Indianapolis, IN/ Punta Gorda, FL
My Boat: 2016 Nor-Tech 390 CC, 2008/2013 Donzi 43 ZR, 2005/2015 Formula 382, 1996 Donzi 22 Blackhawk
Posts: 1,115
---
I think it says a lot about Cigarette as a company, ESP in the current economy. They aren't going anywhere anytime soon. That and look, everyone everywhere is talking about Cig bc of this boat. Awesome for them!
02-25-2013, 10:43 AM
Registered
Join Date: Oct 2009
Location: South Jersey
My Boat: 2000 Scarab 43 AVS, 1974 Cigarette 28 SS, 1973 Penn Yan Montego 20'
Posts: 372
---
[QUOTE=J Arruda;3873451]Those were the old days sir. Almost everything in RC today is battery.
Really????????? I never noticed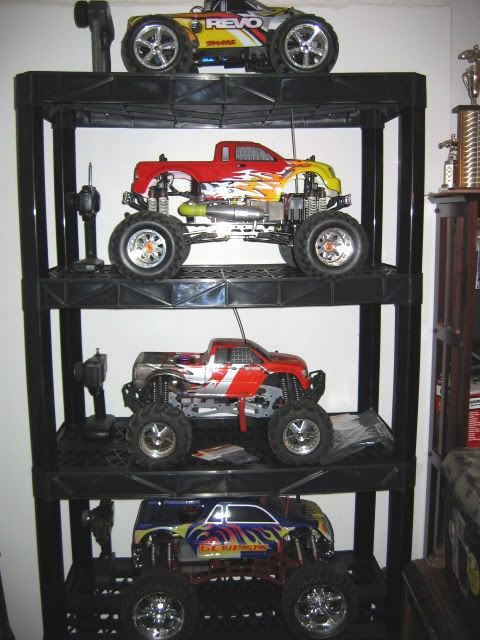 And 400K for batteries to go 40 miles before recharge?.....Oh come on. Nice publicity stunt but has no practical application.
---
Last edited by 28cigarettess; 02-25-2013 at

10:53 AM

.
02-25-2013, 12:44 PM
VIP Member
VIP Member
Join Date: Mar 2010
Location: CT, FL
My Boat: 47' GTX C/E Outerlimits
Posts: 1,988
---
Proof of Concept...

Proof the concept doesn't work...it's a publicity stunt, albeit a cool one in terms of innovation...I'll give credit where it's do, it's just impractical.
02-25-2013, 01:23 PM
02-25-2013, 03:51 PM
Correspondent
Correspondent
Join Date: Jun 2007
Posts: 6,134
02-25-2013, 03:59 PM
Registered
Join Date: Sep 2006
Location: Toronto, ON
My Boat: Donzi 35zr, Scarab SCS
Posts: 594
---
Not a chance. If you are referring to the Bladon Jet Turbines that they installed in the now defunct Jaguar CX75, they killed the turbines soon after the project moved into the R&D phase, and switched to a supercharged and turbocharged 4 cylinder engine instead.
Micro turbines are still an experiment. They don't pass today's - or tomorrow's - emmissions requirements. They might one day, but no way are they even close to being in a Land Rover SUV destined for production.
02-25-2013, 04:46 PM
Registered
Join Date: Jun 2012
Location: OK CIty, OK
My Boat: 97 Fountain 24CS
Posts: 1,445
---
Assuming you mean when the boat is under it's own power, that's basically impossible. It works for cars because they can coast, a boat encounters a relatively constant resistance so the only regeneration you'd get would be from the time the throttle is cut to 0 to when the velocity reaches 0 - approximately nil if one values a smooth ride.
That said, on a vessel of some mass (cruise ship, oil tanker, etc) it could probably work because they do coast for quite a while.
02-26-2013, 07:43 AM
Registered
Join Date: Feb 2008
Location: Connecticut
Posts: 6,371
---
More of an R+D boat i would guess.... Good for Cigarette! This boat is, although beautiful, not my cup of tea. I like the rumble of gas engines...so far. But this company has been the originators in this sport since 1969...and this proves they still are to this day. If it wasnt for Don and Cigarette, we would we be???
02-26-2013, 09:02 AM
Can You Hear Me Now??
Gold Member
Join Date: May 2005
Location: Old Saybrook CT
My Boat: 2009 Marquis 50SC
Posts: 2,685
---
Posting Rules
You may not post new threads
You may not post replies
You may not post attachments
You may not edit your posts
---
HTML code is Off
---