Orlando off shore boat rental
11-14-2014, 10:58 AM
Gold Member
Gold Member
---
There's plenty of boating in Orlando, it's just not offshore (since we are in the middle of the state) Haha... Mostly lake boating, hence the reason I've got a fresh water boat and salt water boat.
There are several chains of lakes and the St. John's River within the Orlando area. As Dean said, the closest "offshore" type boating is going to be Melbourne or Cocoa Beach area, which is a 45 minute drive from Orlando.
Might not be the "same" type of boating, but definitely as much or more exciting.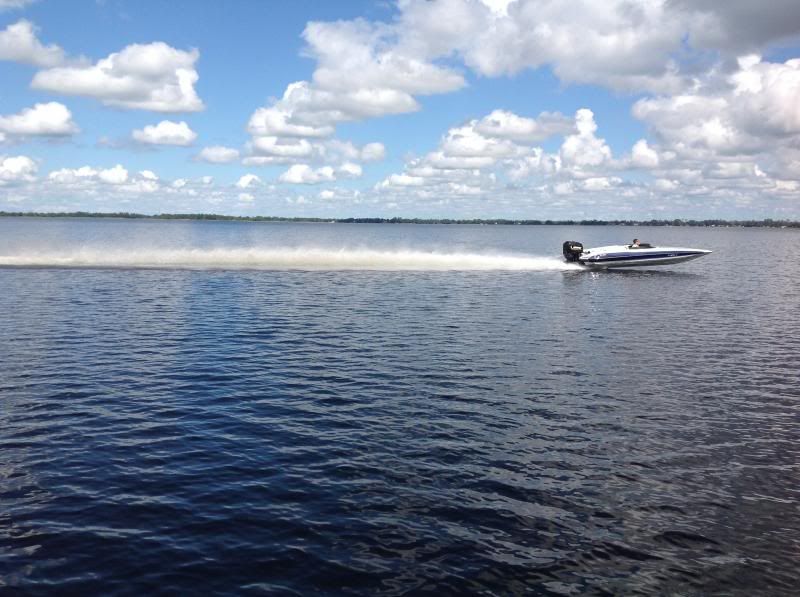 11-16-2014, 12:59 PM
---
11-16-2014, 01:01 PM
11-16-2014, 02:30 PM
---
11-16-2014, 03:09 PM
Registered
Join Date: Nov 2004
Posts: 901
Likes: 0
Received 0 Likes on 0 Posts
---
11-17-2014, 12:24 PM
Registered
Join Date: Nov 2003
Location: Lake Travis ,Texas
Posts: 2,295
Likes: 0
---
As others have stated,Orlando is in the center of state and is not near the ocean and places where
you would normally find offshore powerboats..
11-17-2014, 12:53 PM
SORE MEMBER
Platinum Member
Join Date: Apr 2004
Location: 29°50'49.74"N 95° 5'17.55"W.......TEXAS
Posts: 6,989
Likes: 0
---
11-17-2014, 03:12 PM
Registered
Platinum Member
Join Date: May 2001
Location: Cincinnati
Posts: 2,499
Likes: 0
Received 0 Likes on 0 Posts
---
We have done a couple corporate events with our offshore boats down there, to my knowledge we are the only ones, and we moved out HQ to Las Vegas. Our program is a driving experience, kinda like Richard Petty, with waves, and where you are the driver.

Chris Reindl
702 228-2628
Posting Rules
You may not post new threads
You may not post replies
You may not post attachments
You may not edit your posts
---
HTML code is Off
---