MercuryRacing 450R installs
04-25-2020, 12:15 PM
MercuryRacing 450R installs
---
.
Please share your pics of 450R motors rigged on (any) boats
Here are two DougWright 32's getting 450R motors at Supreme Marine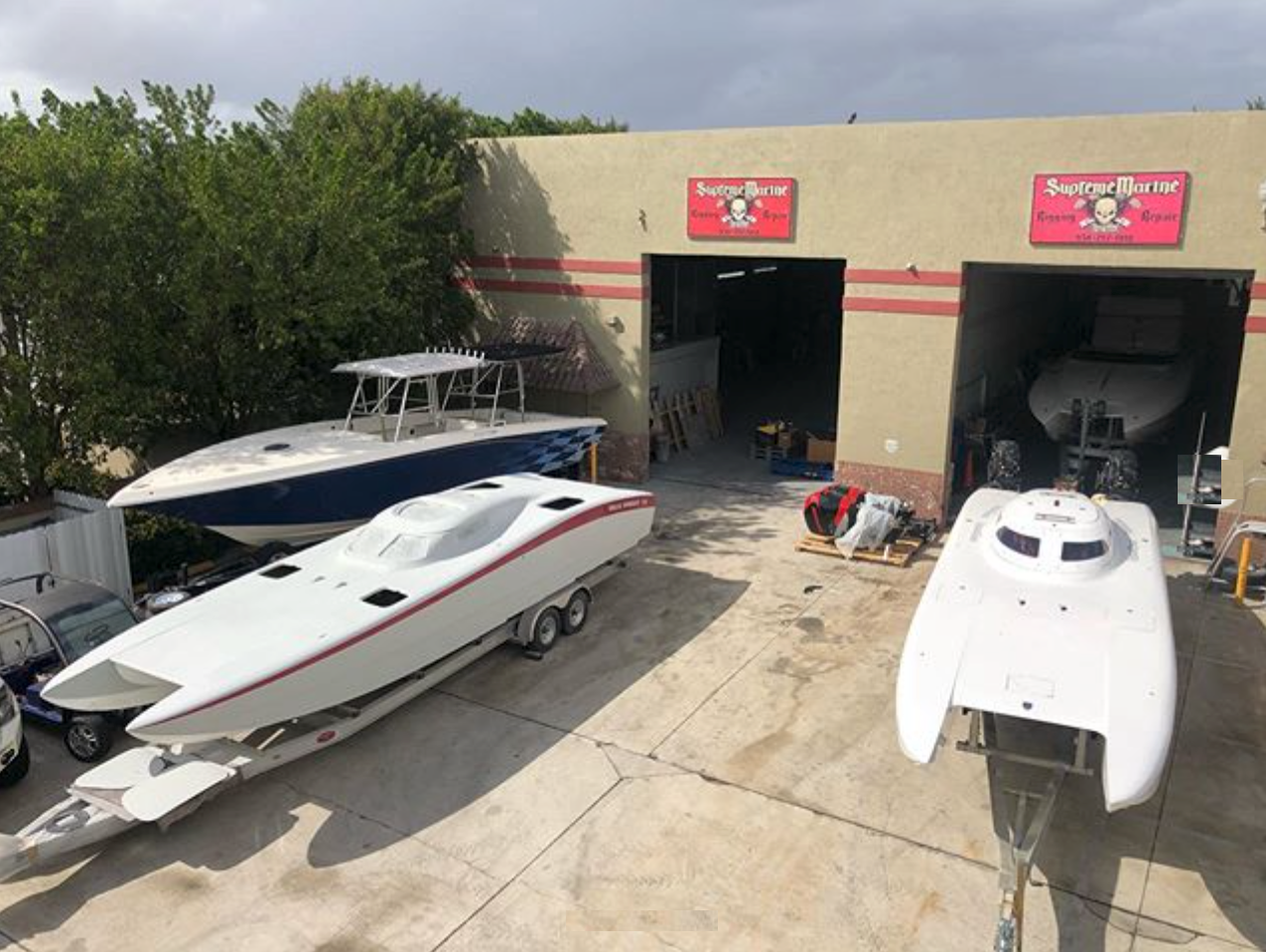 .
Top Answer
04-25-2020, 12:21 PM
---
.
1 done,
one more to go
.
04-28-2020, 11:03 PM
Registered
Join Date: Nov 2006
Location: Newport Coast, California.
Posts: 597
High Coast of Sweden swapped 400R's for 450R's on one of their prototypes.
---
Swedish, ultra high tech, aluminum boat builder, High Coast of Sweden AB Boats is hitting speeds in the 80s with their 450R's on their 10.5 Meter prototype aluminum boat. These boats are being produced with all the welding of the aluminum done by robots. Several engineers with lots of experience in the production of miltitary and law enforcement vessels for Scandinavian governments are the hands-on owners of this cutting edge boat brand in Sweden. I.m.h.o., this is the most exciting attempt by a contemporary Scandinavian powerboat manufacturer to develop a production technology that will be the next method for the cutting edge manufacturers of boats with aluminum, alloy, carbon and composite materials used.
---
Last edited by larslindroth; 04-28-2020 at

11:32 PM

.
The following 4 users liked this post by larslindroth:
04-29-2020, 06:13 AM
---
.
this Skater 32 is available and needing a pair of 450R
.
04-29-2020, 07:14 AM
---
Removed OEM black stripe in lieu of a carbon Vinyl. Essentially looks black from afar but, pretty awesome up close to match all the other carbon in boat.
Decided to go with a white "R" which really makes it pop
The following 5 users liked this post by GatorMD:
The following 10 users liked this post by ktron:
The following 8 users liked this post by NWfreerider:
04-30-2020, 08:40 AM
---
.
NW,
please share more pics of that cat with the "450R" motors that you swapped
.
04-30-2020, 11:22 AM
---
.
400R's and 300R's are welcome in this thread also, we're not like that.
.