Thinking Ilmor v10 625 in my Baby Bootlegger - SBC swap
02-25-2020, 10:23 AM
Registered
Join Date: Jul 2008
Location: Grand Rapids, MI
Posts: 657
Likes: 0
Thinking Ilmor v10 625 in my Baby Bootlegger - SBC swap
---
Hey All,
Im thinking of swapping the SBC 350 out of this boat for a V10 6pm 235.
Can anybody give me the max dimensions for the v10? Mounting points, etc.Engine hatch opening 4'6" wide by 4 feet long
Engine bay dimensions: 38" tall from keel to underside of hatch. 27" from top of stringer to underside of engine hatch structure.
6'1" wide From port to starboard hull side frames and 6' long from forward to aft bulkheads.
Here is a picture of my current setup.
Tom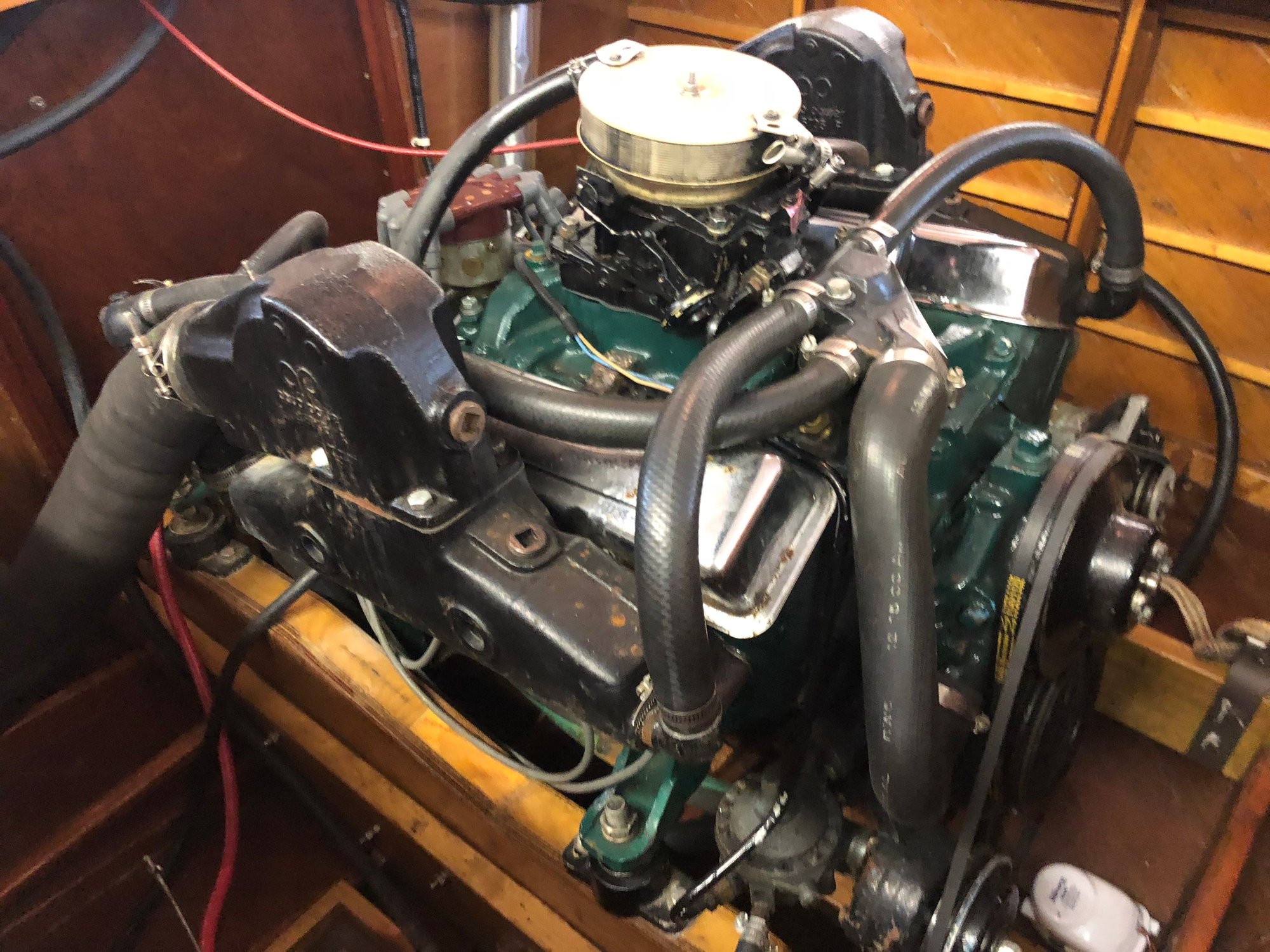 02-26-2020, 08:46 AM
---
Also think about the added weight. I found the 650hp package weight 1236 and 700hp weight 1548
On the hot rod forum found a guy who used a tape measure and says its 36 long, 24 wide, 25 high. This is a dodge viper motor and does not include the exhaust
https://www.hotrodders.com/forum/vip...nts-21674.html
05-05-2020, 08:41 AM
Posting Rules
You may not post new threads
You may not post replies
You may not post attachments
You may not edit your posts
---
HTML code is Off
---