39 OE in the Miami Craigs
02-11-2013, 06:37 AM
Banned
Join Date: Mar 2002
Location: michigan
Posts: 2,106
Likes: 0
Received 0 Likes on 0 Posts
---
I was told there was only 1 39 OE without Arnesons. I think it has Merc V's, heard it runs like a 39 Trojan but makes a lot of noise.
05-26-2013, 07:03 AM
Registered
Join Date: Jun 2003
Location: Monroe, Mi
Posts: 79
Likes: 0
---
Have seen that boat with the Merc Drives on Lake Erie @ probably 80 to 90 MPH. But don't recall ever seeing a 39 Trojan running along at 80 or 90 MPH. Where would one find such a boat. That would be cool sitting at aft table with cool drink, passing offshore boats all day long.
03-12-2014, 01:08 PM
Platinum Member
Platinum Member
Join Date: Nov 2005
Location: Toronto, Canada
Posts: 2,362
Likes: 0
Received 0 Likes on 0 Posts
10-21-2016, 12:14 PM
Registered
Join Date: May 2016
Posts: 1
Likes: 0
Received 0 Likes on 0 Posts
---
Even though the add and pics are gone I'm pretty sure this is my boat. It's a very nice boat that will do over 105 with its 600ci Donovan's. It is heavy but really safe and it handles like a dream. I'm friends with the guy who built it and he spared no expense. I bought it for much less than what he built for so I feel that I got a great deal. Beautiful interior and exterior it gets big time attention wherever we go.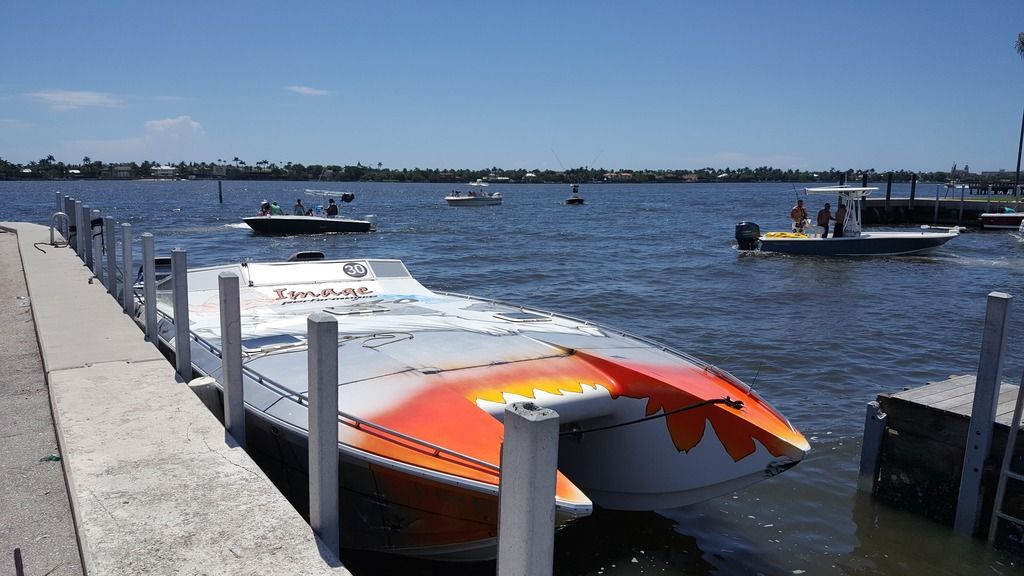 ---
Last edited by YOLOExpress; 10-21-2016 at

12:38 PM

.
Posting Rules
You may not post new threads
You may not post replies
You may not post attachments
You may not edit your posts
---
HTML code is Off
---