Wild Thang
03-17-2007, 11:51 PM
Registered
Join Date: Nov 2006
Location: Reidsville, Ga
Posts: 42
Likes: 0
Received 0 Likes on 0 Posts
Wild Thang
---
Does anyone know anything about the 30' that keeps popping up on Ebay from South Florida called Wild Thang??

No one seems to be interested and he just keeps on re-listing it...


Thanks!!
03-19-2007, 07:47 PM
spectre
---
boats been crashed, owner states he knows nothing of it. Sent a engine surveyor there to look at engines 4 weeks ago. Was buying boat, agreed to price, Owner said it was sold.. by the way, only selling with no test ride... flake.
03-20-2007, 01:50 AM
---
One of my employees bought the boat...3 weeks or so ago??
Obviously the boat has a few issues, and some "history"
I'm pretty sure its the same boat that hit the Orwood bridge a few years back?? For the price I really think the kid has picked up a nice boat...I sold my 98 30' with twin Pro-Max's at the end of last season for 60K--Wild Thang went for 43K.
In his case of driving out to get it and driving back (straight through both ways) a test ride would have been impractical anyways...too far from open water and too far to find a launch ramp. The issues they found when they got back couldn't have been addressed while they were in FL. Punch the hull-sides, run all of 'em on the hose and drag it back across the country...lets just say they had a hell of a "road trip" and probably spent as much on Red-Bull as diesel.
Triple set-up PULLS HARD
Other than the new addition of Wild Thang here's the rest of our Havasu fleet of Spectres...every weekend in Havasu is now a Spectre regatta
My assistant (lurker here dicudmore--posts on hotboat) 05 30
Spankin' Twins
My 36 last weekend in Havasu--"Uppity *****" 2000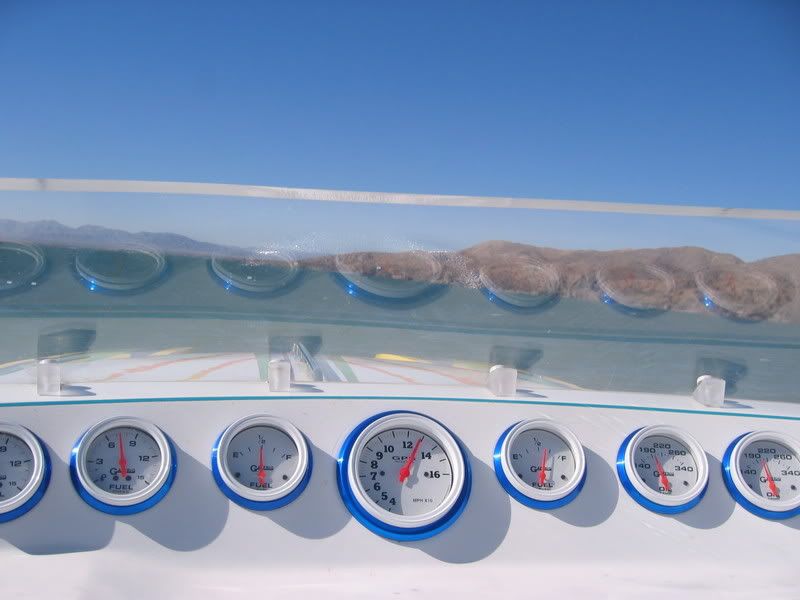 03-20-2007, 02:13 PM
Registered
Join Date: Jul 2003
Location: miami fla.
Posts: 1,552
Likes: 0
Received 0 Likes on 0 Posts
---
Thread
Thread Starter
Forum
Replies
Last Post
General Boating Discussion
General Boating Discussion
Posting Rules
You may not post new threads
You may not post replies
You may not post attachments
You may not edit your posts
---
HTML code is Off
---