Updating my 32 a little bit
05-23-2017, 10:58 AM
Updating my 32 a little bit
---
Finally got my 32 wrapped last week and wanted to throw up a pic of it. I have new rub rail coming and am changing the vent colors as well.
Turns out these boats are more difficult than I thought to wrap, haha.
Before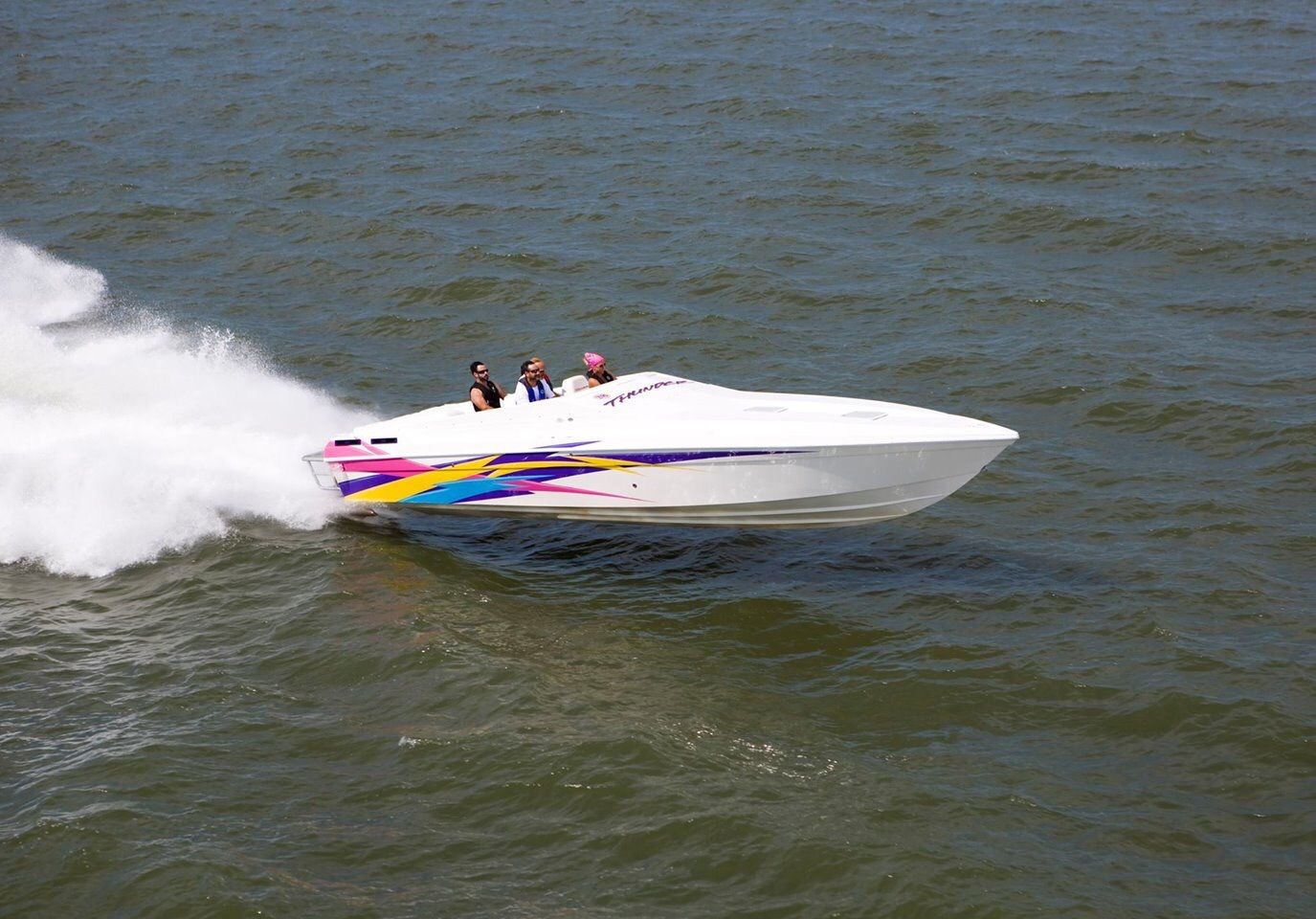 After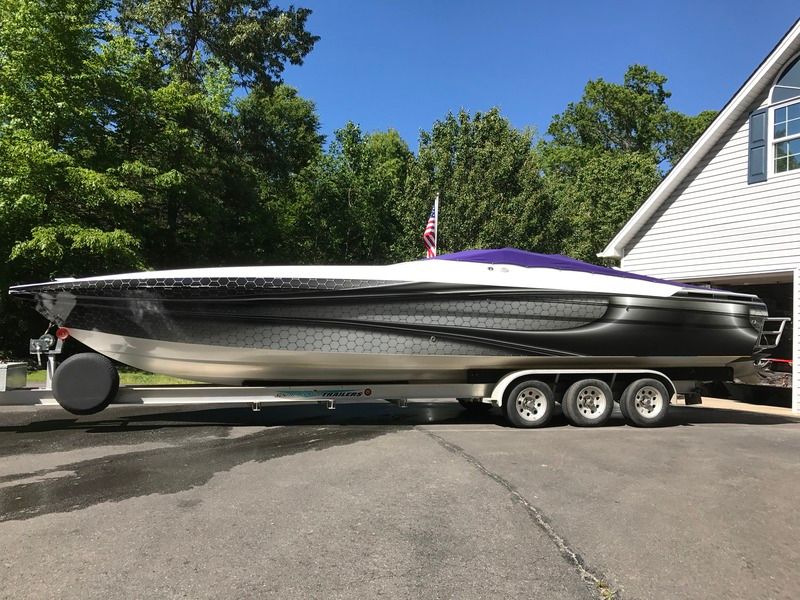 I'm also finishing up the dash...I wrapped the panels in silver carbon fiber and put in all new carbon Auto Meter gauges in, and all new switches as well (boy what fun). I will post up pics of that as soon as I get that buttoned up!
05-25-2017, 08:44 PM
---
Im not sure who ordered this boat to have PINK, PURPLE (almost tolerable), WUSS BLUE, and Yellow graphics in 1999....almost a decade after those colors were cool, im gonna throat punch em, lol.
Nothing against him though, the paint job was great quality and up close with all the fades and stuff looked good, the colors just sucked ass!
05-28-2017, 10:25 PM
---
Thank you!
The install is a pain, dealing with the sharp body lines in the sides of the hull. Thats not including removing the rear cleats, all the rub rail, bilge vents to have the end product better looking and more like a paint job.
Life expectancy is 5-7 years. The more the boat stays inside (which it does) the longer it will be. Also depends on where you're located as well, such as in Florida closer to the equator with higher temps and stronger sun, you would get less life expectancy.
I do this for a living so I knew going into this what to expect.
06-19-2017, 09:18 PM