2003 Cigarette 35 Mistress TS on 05 Myco trailer
01-15-2019, 05:06 PM
Registered
Join Date: Jul 2004
Location: Toms River, NJ
Posts: 7,117
Likes: 0
2003 Cigarette 35 Mistress TS on 05 Myco trailer
---
Need to pick your brains. Have a client thinking about selling his boat and trying to establish a value. There are no comps on the market anywhere. Book (NADA) which is historically low on values esp on cigarettes has it at $96-97k. She's an 03 w 525's and 160 original hours on an 05 Myco Aluminum trailer and it is PRISTINE.
What do my peers guesstimate her to be worth. Thanks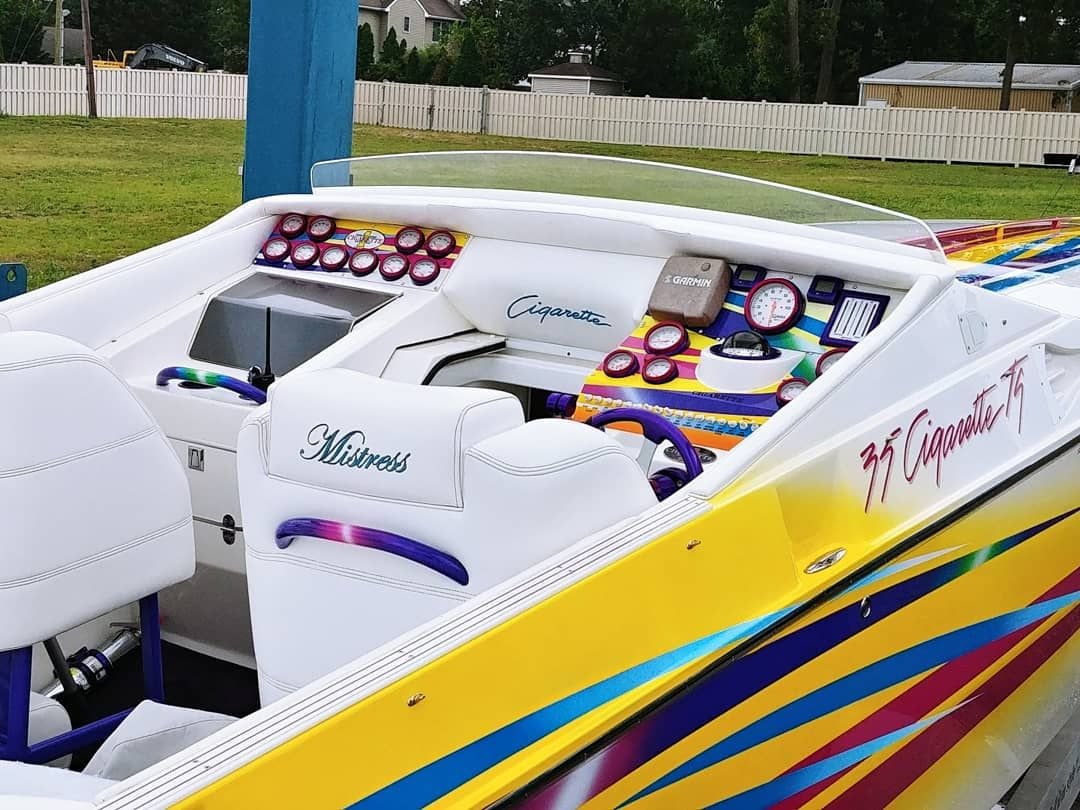 01-15-2019, 10:07 PM
---
Nice looking ride
01-16-2019, 12:53 AM
Charter Member # 55
Charter Member
Join Date: Oct 2000
Location: Omaha
Posts: 17,557
---
I think most of the 35 TS Guns and Playboys I have seen listed in the past couple years have been listed in the 100-125k range.
01-16-2019, 12:30 PM
Platinum Member
Platinum Member
---
I was saying the boat described above is worth 130-150. It is clean, good power, low hours. And still would be one of the lowest cost TS advertised.