What do you tow your boat with?
04-23-2012, 05:27 AM
Registered
Join Date: Aug 2002
Location: Eastern Lake Ontario
Posts: 2,896
Likes: 0
04-23-2012, 09:11 AM
Registered
Join Date: Oct 2009
Location: central IL, St. Louis, & LOTO
Posts: 970
Likes: 0
Received 0 Likes on 0 Posts
---
Originally Posted by
4bus
Toyota Tundra Crew Max 5.7L limited, air bags on leafs. I have owned a 1998 Chevy 3500 7.4l crew, 2001 Dodge 2500 cummins, 2002 2500HD crew dmax, 2005 Ford f350 SRW 6.0l diesel, 2009 Ford F250 5.4l (for 2 days pos!) and this. All 4WD. This is the best ALL AROUND truck I have ever owned, hands down. Tows the fountain like nothing, however the myco trailer has a lot to do with that. Getting 17 mpg unloaded and the truck is a rocket ship. I am sure people on here will flame me, but do some research first. The brakes and diffs on this truck exceed all 2500 series trucks, just amazing.
I agree. I'm looking to upgrade trucks but haven't been impressed with any diesel light-duty trucks from the Big 3 so I'm looking at 4500 Kodiaks.
2007 Tundra (4.7 V8)/292 Baja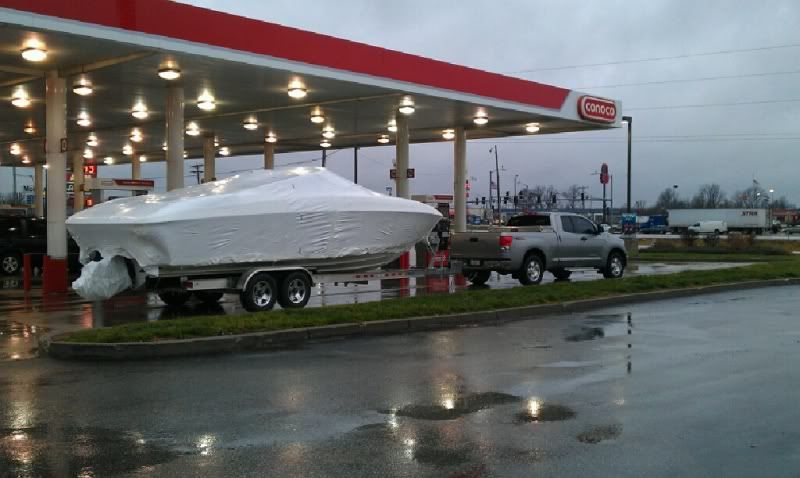 Out-performs the F-350 V10 crew cab dually that struggled to pull it in every way...
04-24-2012, 05:37 PM
Registered
Join Date: Sep 2006
Location: Tonawanda NY
Posts: 4,000
Likes: 0