Fountain Brotheren
05-02-2008, 03:53 PM
Registered
Join Date: Apr 2008
Location: Afton,OK
Posts: 37
Likes: 0
Received 0 Likes on 0 Posts
Fountain Brotheren
---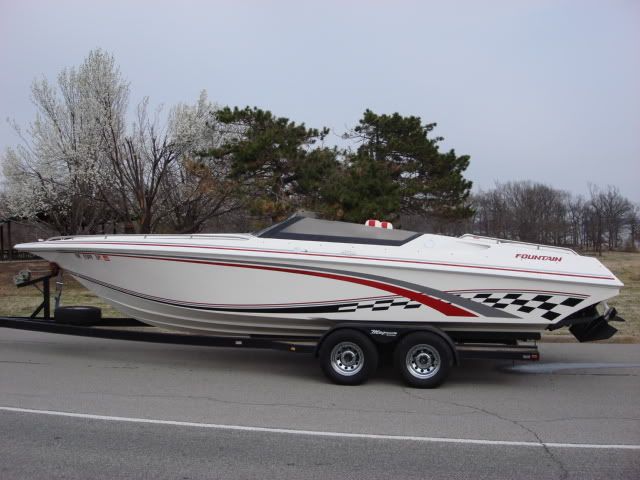 Hello Fountain Brotheren,
New to the site. Hopefully the boat pic will post?
It`s a `97 27 Fever HP 500
Others will follow if successful!
"Remember, Whatever Doesn`t Kill Ya...Makes Ya Stronger."
05-02-2008, 05:59 PM
Registered
Join Date: Jan 2004
Location: Northern NY
Posts: 5,324
Likes: 0
---
Very nice! Have always been a fan of the Indy graphics, and you can't beat reds, blacks and silver/gray on a hot rod boat. Have fun, be safe, and start shopping for the next one.............tomorow.