Happy Birthday Leopajm
09-19-2010, 10:08 PM
Easily Distracted
Platinum Member
Join Date: Sep 2004
Location: Bucyrus, Ohio
My Boats: Former Boat Btch, now I just dream
Posts: 22,944
---
Hey J-Bonz - Today we had church with Jerry's family. His Dad, step mom and sister and her family were there along with Dietz and Mary who flew in to see the memorial that was added to the tiki bar. It was the first time his Dad had ever been to the Casino. They came to see the place that Jerry loved
PS -saw your dad Friday night at Lymans
__________________
Bad Girls Make Good Company
09-19-2010, 10:33 PM
Gold Member
Gold Member
Join Date: Oct 2005
Location: Olmsted Falls,Ohio Marblehead,Oh
My Boats: 87 Cigarette Hawk
Posts: 9,955
---
Quote:
Originally Posted by
Racegirl3
Hey J-Bonz - Today we had church with Jerry's family. His Dad, step mom and sister and her family were there along with Dietz and Mary who flew in to see the memorial that was added to the tiki bar. It was the first time his Dad had ever been to the Casino. They came to see the place that Jerry loved
PS -saw your dad Friday night at Lymans
Today was a great day at the Casino!!!!
Love the memorial!!!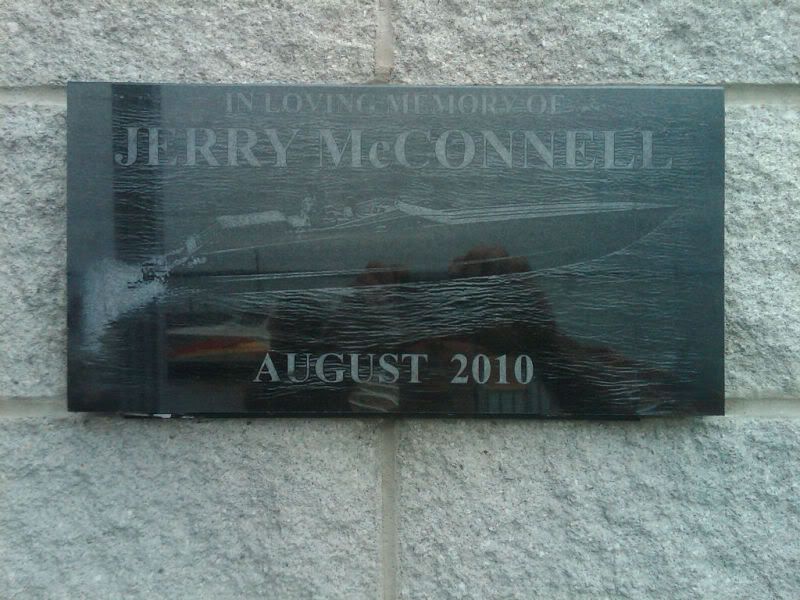 Thread
Thread Starter
Forum
Replies
Last Post
General Boating Discussion
General Boating Discussion
General Boating Discussion
General Boating Discussion
You may not post new threads
You may not post replies
You may not post attachments
You may not edit your posts
---
HTML code is Off
---