Thank you
09-28-2009, 05:34 PM
Charter Member#203
Charter Member
Join Date: Oct 2000
Location: Ft.Myers, Fl/ Atlanta, Ga/ Worldwide
My Boats: 98 Scarab 302 Sport
Posts: 12,574
Thank you
---
To all that made the OSS LOTO Race 2009 happen, the behind the scenes efforts made by many, with a poor economy, political strife within racing, the show still went on, I was intent on having a good time regardless of boat count, because LOTO rocks! It is a class act place to have a race.
To all the racer's that put on a show Thank you, I hope you can convince more teams to be a part of a great event!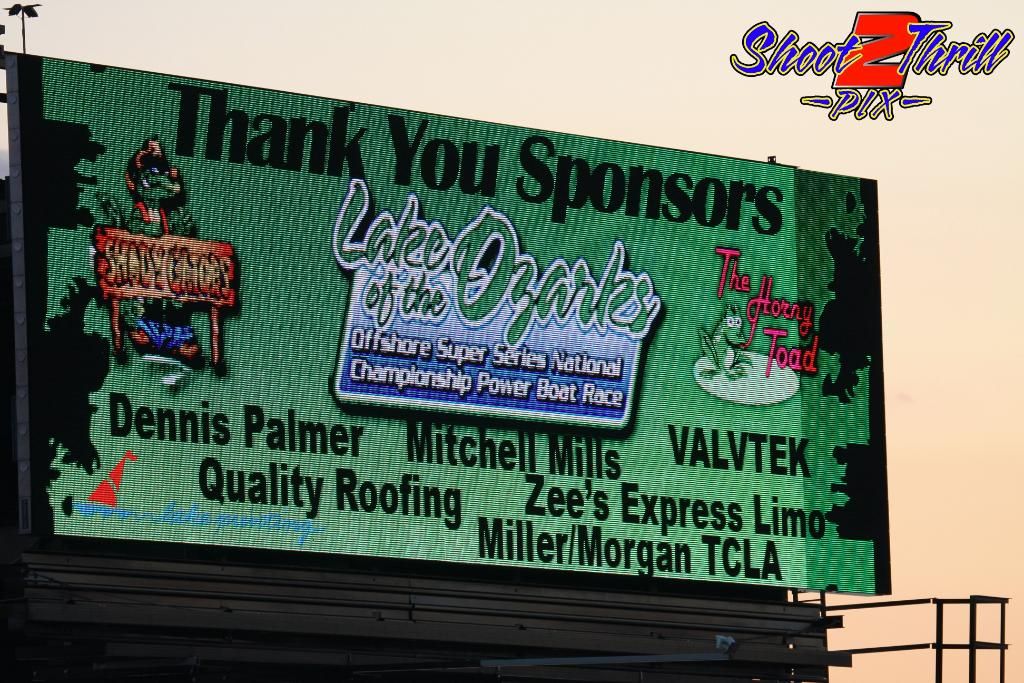 09-28-2009, 05:38 PM
Registered
Join Date: Jun 2009
Location: LOTO
My Boats: yours
Posts: 32
---
+1... It was a pleasure meeting you guys this weekend ! Thanks for coming and photographing the event.
You may not post new threads
You may not post replies
You may not post attachments
You may not edit your posts
---
HTML code is Off
---