KAHO / MUSKIE R/V Dedications & Delivery
08-31-2011, 04:16 PM
Platinum Member
Platinum Member
KAHO / MUSKIE R/V Dedications & Delivery
---
A Little off topic from high-perf recreational type boats, however, thought this was cool enough to share.
I went down to the dedication ceremonies today at lunch for two Research Vehicles that one of our customers built for the U.S.G.S. (U.S. Geological Survey - Great Lakes Science Center). The two vessels will replace two aging vessels that conduct science and research work on our Great Lakes. The two aluminum hull boats were constructed here in Cleveland.
A shot of the KAHO with the MUSKIE in background (two sister vessels)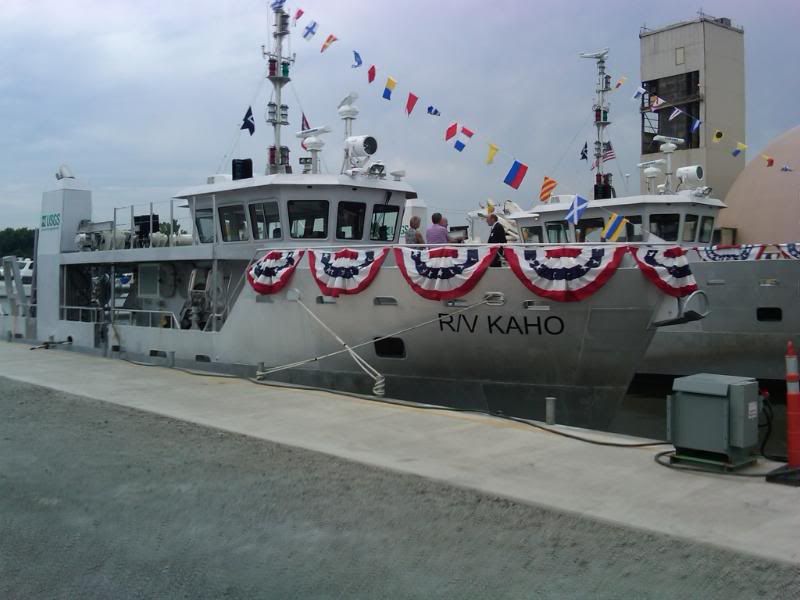 A Picture of the largest mobile lift in the Western Hemishpere besides one other in Norfolk, VA (Third largest in the world!). 770Ton lift! (A 'bit" bigger than the one at your marina):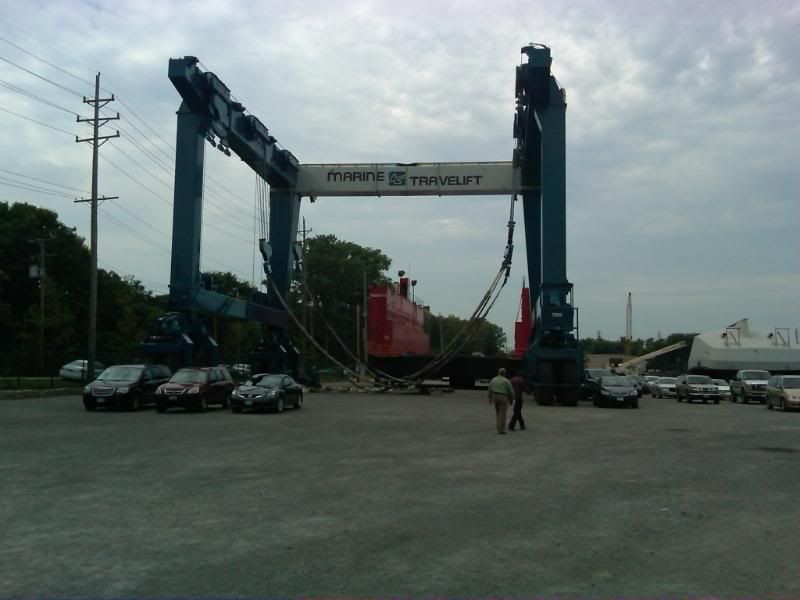 Tug hull being constructed on site. Customer produces this line complete, it's their "workhorse" Tug and is very economical compared with others on the market.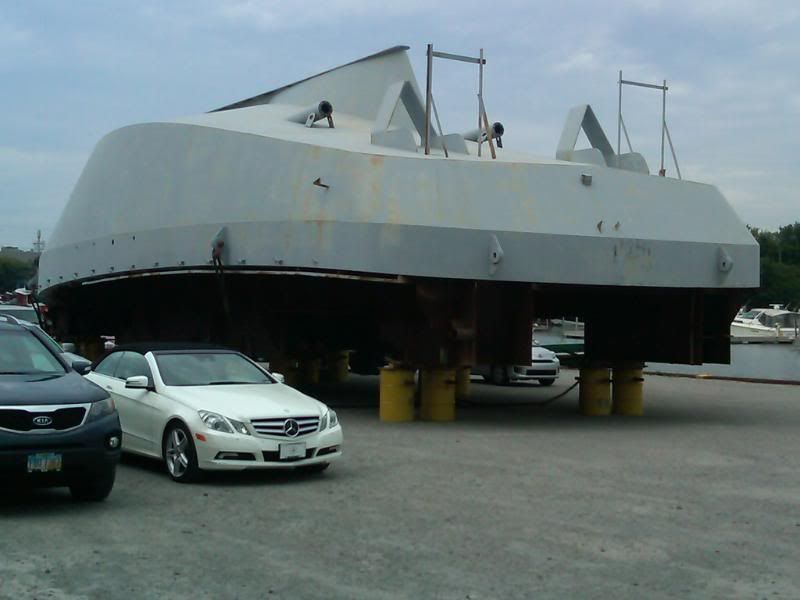 I stood next to a tire and got a picture, it dwarfed me (I'm 6'4"), they must be at least 9' tall / each.
It was a pretty cool day at work to say the least. Again, a little off the subject of high-perf, but I Hope you enjoyed. These are after all, our tax dollars at work.
---
Last edited by frickstyle; 08-31-2011 at

04:40 PM

.
Posting Rules
You may not post new threads
You may not post replies
You may not post attachments
You may not edit your posts
---
HTML code is Off
---