Seam ripping on sunpad
10-08-2011, 07:03 PM
Registered
Join Date: Jan 2001
Location: Long Island, NY
My Boats: 1998 21' Baja Hammer
Posts: 175
Seam ripping on sunpad
---
One of the seams on my sunpad is starting to rip on my '98 Hammer. My guess is it's just from plain old wear & tear and age. Any ways I can maybe get under there and sew it up? Or any other suggestions? It's been getting bigger over the past few weeks. Its a good couple inches by now, and I can already see it starting in a place right below it, a few threads are ripping.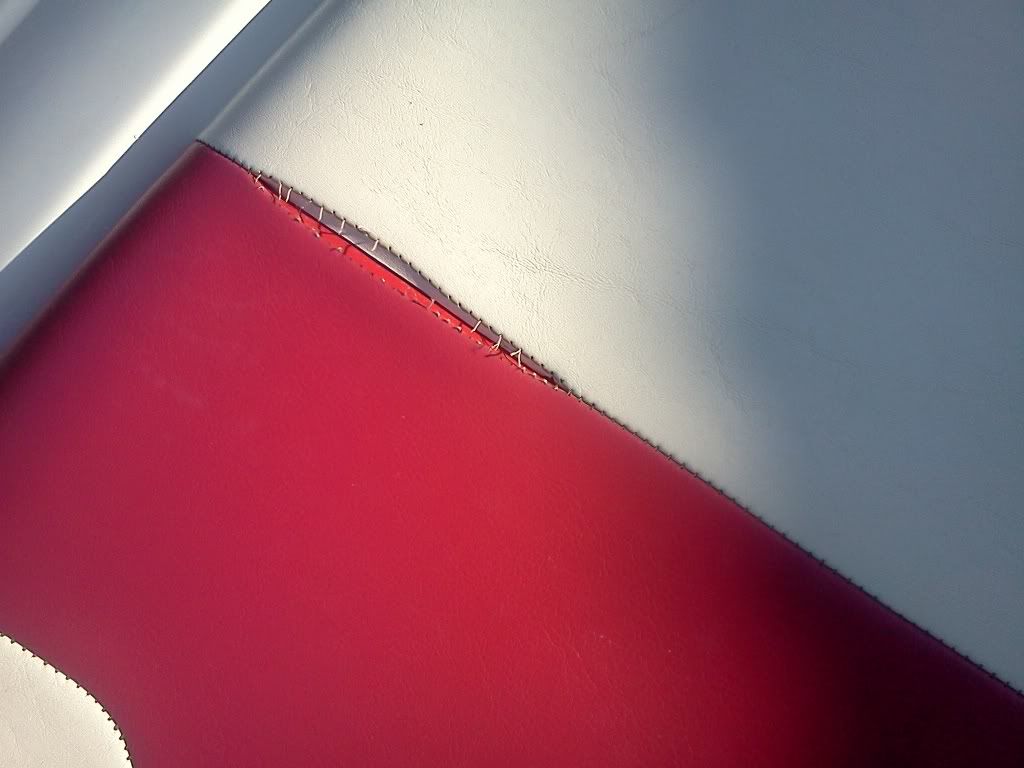 10-08-2011, 07:25 PM
---
My wife used a needle shaped like a fish hook with nylon thread and sewed it from the top. It will not look perfect but will keep it from getting worse. Got two extra years out of a sunpad that way. Any fabric or craft supply store should have them.
10-08-2011, 07:43 PM
Charter Member # 55
Charter Member
Join Date: Oct 2000
Location: Omaha
My Boats: .......32............. ...............Active Thunder....
Posts: 15,748
---
That split will only continue to get worse and I would bet that even if you fix that spot that another split will start somewhere else in the near future. The old thread is deteriorating. Best bet is to take the entire skin off and have it all restitched.
You may not post new threads
You may not post replies
You may not post attachments
You may not edit your posts
---
HTML code is Off
---