Boater Girl of the Week
03-14-2013, 08:42 PM
03-19-2013, 02:46 PM
VIP Member
VIP Member
Join Date: Mar 2010
Location: CT, FL
My Boat: 47' GTX C/E Outerlimits
Posts: 1,988
---
+1
03-20-2013, 08:59 AM
Registered
Platinum Member
Join Date: Mar 2009
Location: Cape Coral, Fl/LOTO
My Boat: 353 Fastech
Posts: 2,053
---
Here's my co-pilot for the last 23 years, she's not 25 anymore, but she's still hanging tough with this old focker.

She doesn't like this picture, says her hair is messed up, I say WTF.
---
Last edited by 314joey; 03-20-2013 at

09:15 AM

.
03-21-2013, 06:46 PM
03-22-2013, 01:53 PM
Registered
Join Date: Oct 2007
Location: Hackettstown, NJ
My Boat: 98 27 fever
Posts: 60
---
finally got to marry my best friend and boating partner this past fall... right after the ring was on we sold my old formula and went out and bought my fountain.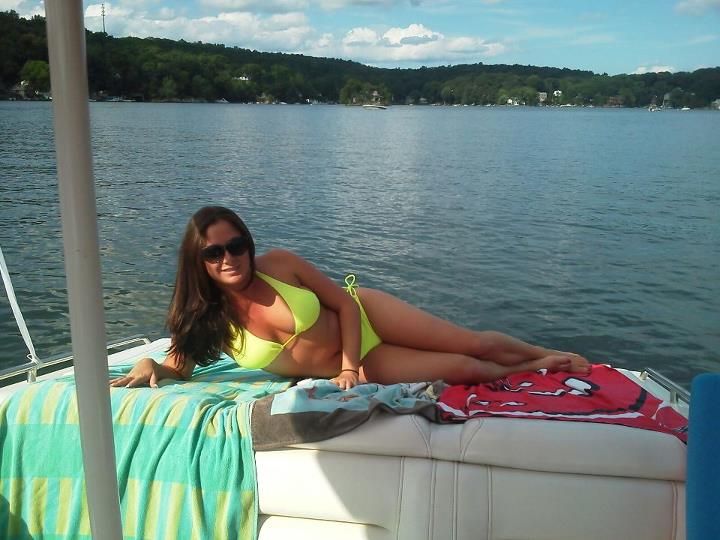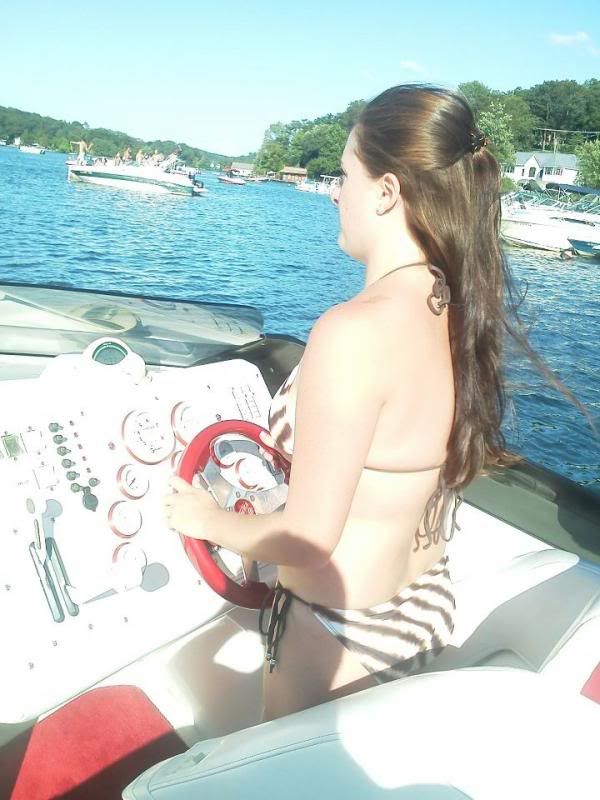 04-02-2013, 01:51 PM
Registered
Join Date: Nov 2004
Location: Houston
My Boat: 2005 42 Fountain, 1998 Marlago 35 FS, 2007 Sea Ray 230 Fission
Posts: 3,538
---
We're up to about 70-75 now...
04-03-2013, 07:22 PM
Content Manager
Join Date: Jun 2012
Posts: 36
Blast from the Past & Free Tees
---
Found some oldies but goodies in OSO. Thought maybe they'd inspire some new Boater Girls!

We want your Boater Girls! Plus, we're giving out OSO t-shirts to the next four girls we select. Just post your Boater Girl in this forum, and if we contact you and choose your lady, we'll send you the swag as a thank you.
---
Last edited by ib_jeremy; 04-04-2013 at

12:00 PM

.
04-05-2013, 12:13 PM
Content Manager
Join Date: Jun 2012
Posts: 36
Boater Girl of the Month
---
04-11-2013, 09:46 AM
Registered
Join Date: Jun 2011
Location: Thousand Islands area
My Boat: Fever
Posts: 2,288