Aluminum diamond plate ?
01-19-2015, 10:58 AM
Registered
Join Date: Dec 2009
Location: Wyandotte, MI
Posts: 2,480
Likes: 0
---
I removed mine from my Velocity and replaced it with new. Cost about $125 for a 4x8 sheet. If it has any pitting, polishing will only enhance the pits (they will stick out like a sore thumb). Mine was pitted. And to be honest, it was easier to just replace than it would have been to get in there and polish anyway.
01-20-2015, 06:38 PM
Registered
Join Date: Jan 2001
Location: Rockford, IL
Posts: 1,086
---
I have used many aluminum polishes. Currently I have been using White Diamond and I think it's pretty good. I hand rub mine and it is pretty tough at first. If you do it often it's not to bad. If you used a polisher it would be somewhat quicker, but with all the extra clean up I find it is just easier to get a beer and start rubbing. If it is real dirty, try using a small piece of carpet as your rag. Then use a finer cloth once the oxidation is gone.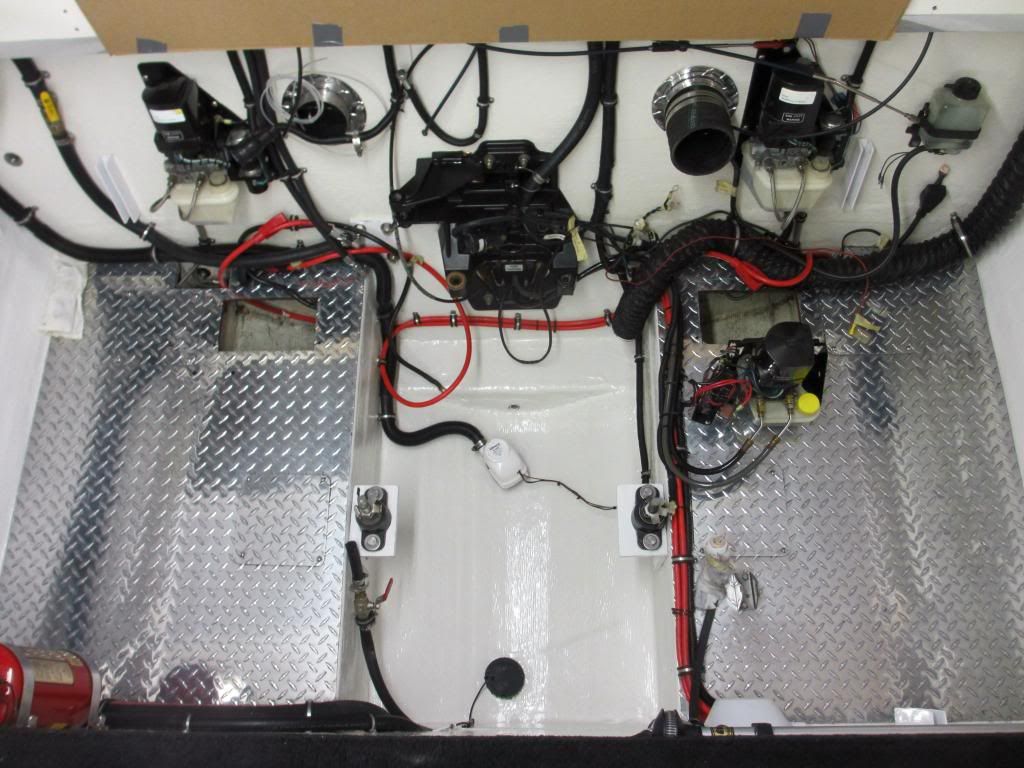 01-20-2015, 07:39 PM
Registered
Join Date: Oct 2000
Location: Lakewood, NY, USA
Posts: 3,445
---
Looks great!
How many beers did it take?

Padraig
01-20-2015, 10:47 PM
Registered
Join Date: Jan 2001
Location: Rockford, IL
Posts: 1,086
---
Ha ha....Only a couple. It really isn't too hard if you keep up with it, and do a little section at a time. Much easier with the engine out, but then you need a couple more beers to clean and paint the bilge. And a few more to put it all back together.. lol Then its on to polish the Imco lower and aluminum trailer. Got to go, the beer truck is here.
Posting Rules
You may not post new threads
You may not post replies
You may not post attachments
You may not edit your posts
---
HTML code is Off
---