Polish/Wax
10-15-2016, 01:55 PM
Registered
Join Date: Jun 2009
Location: Chicago
My Boat: 38 Flatdeck
Posts: 6,077
---
Originally Posted by
precisiondetails
Bead Maker and Challenger Marine Wax. As well as Paint gloss.

There are different factors in all 3 products.

Bead Maker- easy to use spray on wipe off but to use properly it's a full spray coating not just a mist and wipe cleaner like paint gloss would be. This is actually a sealer product and is a hydrophobic coating. The way it works is after you spray on and wipe off, in about 1-2 hours it sets up and hardens.

Paint Gloss- used the same way as Bead Maker but it's still like your classic showroom shine detail spray. Used for up keep, it has polymiers but is not a "coating" like bead maker.

Challenger Wax- is the synthetic sealer that is going to hold up long term in the marine environment which is way different then cars of course. Now I have tested Driven side by side with this stuff and I used to always use driven but now I have financial interest in P&S. Lol... By all means Driven is still awesome, I did say hold up the same. I will tell you the unique difference tho- Driven is easier to use when in sun and warm weather, but Challenger somehow someway is eaier to use when it's cold like most waxes. Anyone that has seen Fred with Drivens demo he does make an incredibly good product for the sun and heat. But for some reason when it's winter or chilly it cakes up pretty bad.

Hope this all helps you guys. I'm not just trying to boast my product but also want to help you all understand the variables as well.
I like the sound of this product . Thoughts on monthly waxing.. I need something easy on/off. (unlike collonite)
http://psdetailproducts.com/i-167493...t-sealant.html
Can I use the Bead Maker as a wipe down after pulling the boat out, (frequent use) or this
http://psdetailproducts.com/i-175406...spray-wax.html
??
10-15-2016, 02:18 PM
Registered
Join Date: Jul 2010
Posts: 2,486
---
Originally Posted by
ICDEDPPL
For cars use that paint sealant, for boats use our challenger wax.
As for the 2nd question- you can use bead maker as a wipe down spray. I use paint gloss for quick wipe downs cause the point of the product is you don't need to really coat your surface. The bead maker is a spray on wipe off protectant. So you really want to coat it on. The way it works is after you wipe it off, in about an hour it sets up and hardens. It is hydrophobic so it does not like water. Thus the name bead maker.
Bead Maker is on our front page
Paint Gloss part # C5001 for a gallon
We also have the spray bottles to go with all our products.
10-15-2016, 04:53 PM
Registered
Gold Member
Join Date: Oct 2009
My Boat: superboat 21
Posts: 108
---
How does bead maker compare to chemical guys V7. Been using that for years with great results. Willing to give anything a try once.
10-15-2016, 09:09 PM
Registered
Join Date: Jul 2010
Posts: 2,486
10-15-2016, 09:42 PM
---
Originally Posted by
ICDEDPPL
You guys are doing it all wrong.
ONCE A YEAR POLISH!!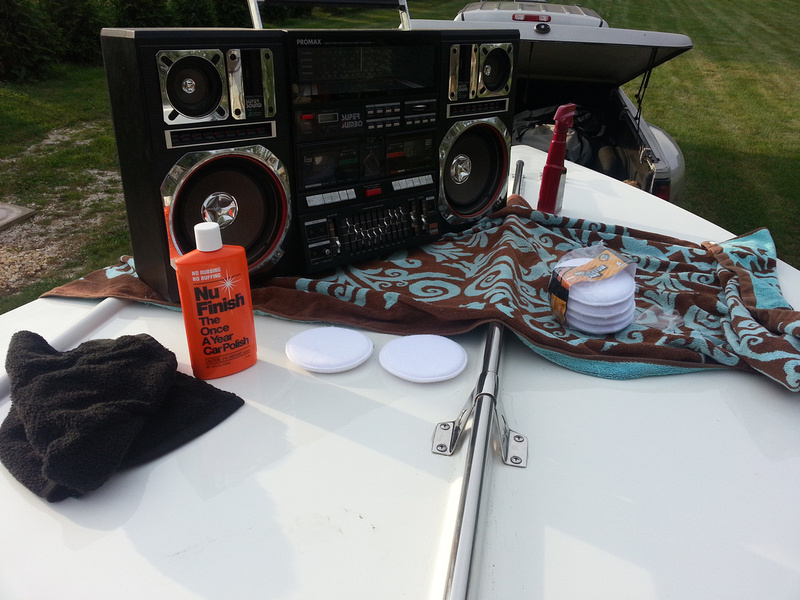 It`s bullet resistant.
Increases your speed if put on bottom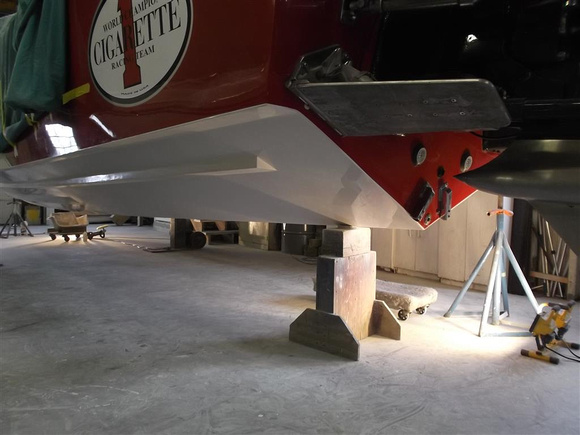 Grill proof
Makes your truck pull like a semi!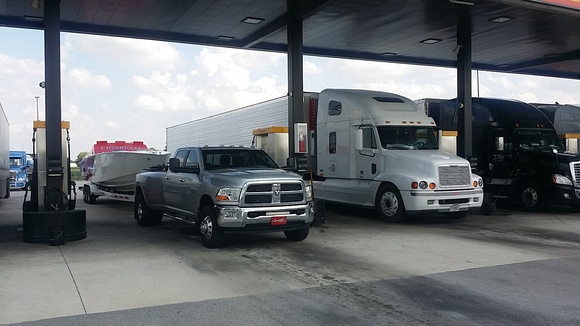 Wax your drive gears for 76.4% less parasitic drive loss!!
Chick MAGNET!!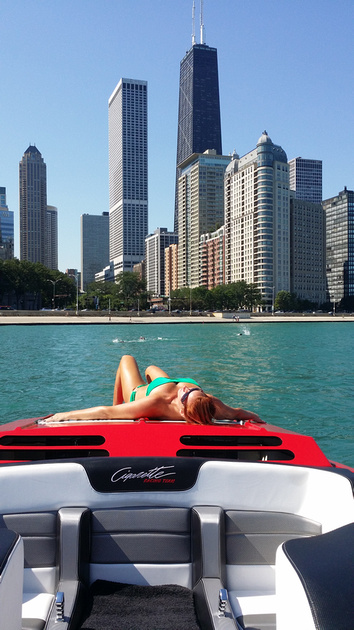 Kid friendly and Gluten free!
Coat the inside of your fuel tanks for double the fuel mileage!!
Wax your engine .. more power!!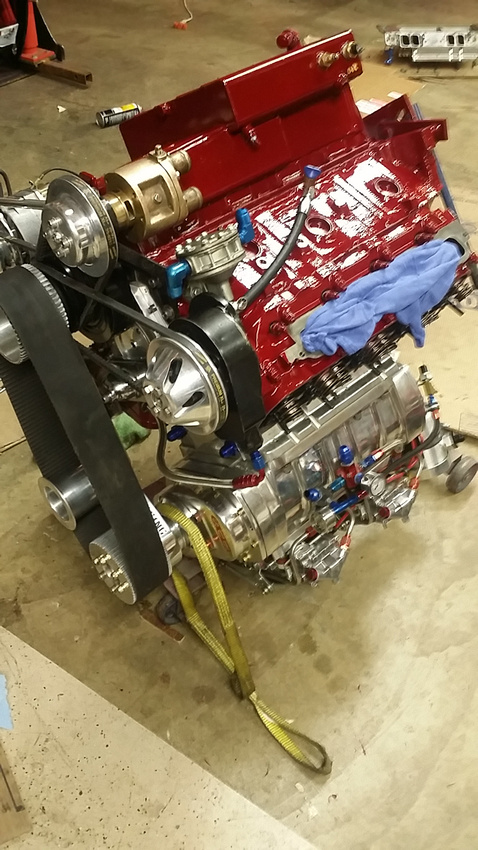 Beads like crazy
Mild thunder and Cowboy approved
Once a year!!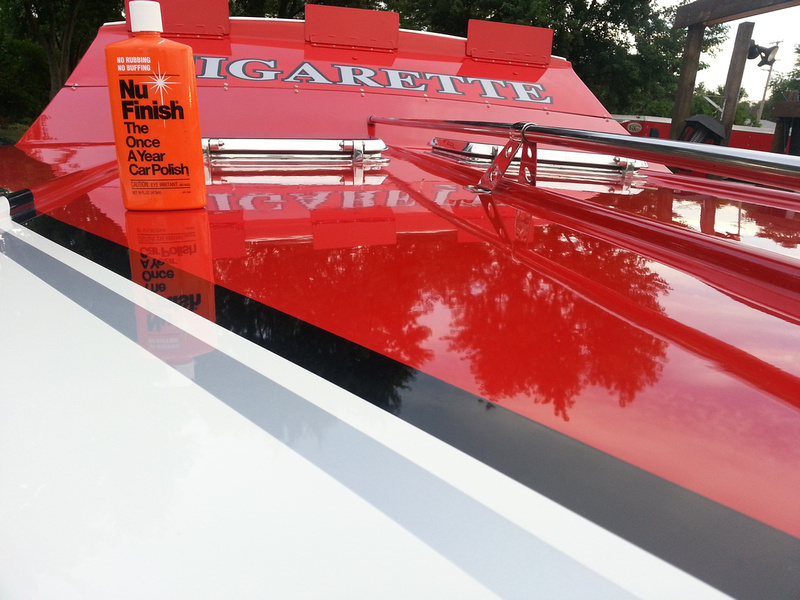 Don`t text me with any questions, just go to your local autoparts store or order now for just $$$19.99!!
ORDER within the next few minutes and we`ll double your ORDER!!!
*plus shipping and handling.
* this message has not been approved by the National Polish Association
Friggin Hilarious!
You invested some time putting that together, nice work.
10-16-2016, 07:17 AM
Registered
Join Date: Sep 2003
Location: Here and There
My Boat: 36' Apache
Posts: 1,851
10-16-2016, 07:41 AM
Registered
Join Date: Jun 2005
Posts: 10,083
---
Anyone else look at this thread title and wonder if it was about wax made in Poland?
Posting Rules
You may not post new threads
You may not post replies
You may not post attachments
You may not edit your posts
---
HTML code is Off
---