M I L E S T O N E
06-08-2011, 11:16 AM
naplesimage.com
VIP Member
Top 5
---
Ha, good question, Greg. And since there are now
6,795
shots in the photostream, I will save you some time.
Flickr has a very detailed control panel regarding stats- showing a daily view count (updated hourly) as well as where the clicks come from, i.e. google images, bing, here, facebook, etc.
I recently re-set these first 2, but both were over 80,000 views each.
41,317
27,467
21,056
My galleries average about 3,200 hits per day, but that can spike up after an event when I'm adding new shots. Last Thursday, during the height of posting the BVI shots, it got 5,845 hits. The best single day was 11,000 hits.
06-03-2012, 10:26 PM
naplesimage.com
VIP Member
---
4 Million views last week.
Thanks for every one of em.
04-15-2013, 09:44 PM
naplesimage.com
VIP Member
---
Thanks again, guys. 5mil and going stronger than ever.
Daily avg 4500-6500 hits.
And another milestone of sorts- one of the hardware variety.
I got a new Nikon with some amazing features,
including hdr processing, HD video with stereo mics, and this...
---
Last edited by jayboat; 04-15-2013 at

09:48 PM

.
04-16-2013, 03:36 PM
SORE MEMBER
Platinum Member
Join Date: Apr 2004
Location: 29°50'49.74"N 95° 5'17.55"W.......TEXAS
Posts: 7,008
Likes: 0
Received 0 Likes on 0 Posts
---
Wow 5 million!
That's awesome.
04-17-2013, 01:57 PM
naplesimage.com
VIP Member
---
Thanks, Tom. It's been a lot of fun!
Hope to see you soon.
I remember that D70s I got after our first run... man, the hardware sure has changed since then.
Here's the new camera body (2) with some addl pieces-
foam dildo torpedo mic (1) should cut wind noise...
camera does 1080HD w slomo
aaaaand some trickeration from Nikon (3).
The camera has built-in wifi, the wireless mobile adapter transfers images directly to my phone. wa-la.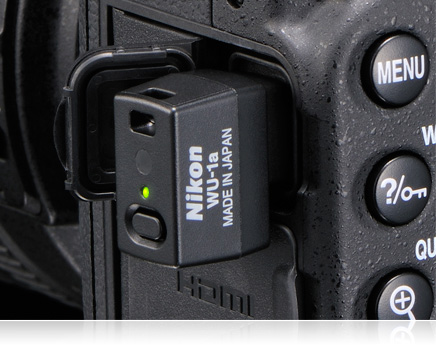 (the black box is the carrying case for the adapter)