Bblades Winter Tune-up Special An Easy-to-keep Resolution
01-11-2012, 06:02 PM
Bblades Winter Tune-up Special An Easy-to-keep Resolution
---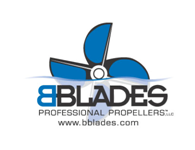 Not that anyone needs the extra pressure, but BBLADES Professional Propellers encourages boaters to make just one more resolution for the New Year: Get your prop refurbished during BBLADES Winter Tune-Up Special. And because 2012 is a Leap Year, BBLADES is extended this special pricing offer until February 29!
From now until the end of February, BBLADES will inspect and repair any dings, dents or cracks you might not even realize are in your aluminum or stainless steel propeller; perform lab finishing to customize the performance of your wheel; or reshape any new propeller purchased for just $80 an hour.
Take advantage of the slower winter months and have propeller work done while your boating buddies are just dreaming about their next run. Donít be forced to wait in line when spring rolls around, get your propeller work done now, and for a special price!
No matter who manufactured your propeller, BBLADES can perform whatever work you require. And if itís time to replace one or more of your screws, they can offer you competitive pricing on props from Mercury, Hering, Hydromotive, Acme and Turbo.
For those not quite sure what options might be best for a specific boat application, BBLADES offers the absolute best propeller testing program out there. Outboard or sterndrive, BBLADES has demo props available to test for a small fee; and BBLADES is the ONLY place you will find a Six-drive-style prop test program. Anywhere.
You can learn more about the prop demo program and all of the service and products offer by BBLADES at
www.bblades.com
or by giving a call to 920-295-4435. We love to talk props!
You may not post new threads
You may not post replies
You may not post attachments
You may not edit your posts
---
HTML code is On
---