88 Seebold Silver Eagle 265 restoration thread!
02-24-2013, 04:53 PM
Registered
Join Date: Jul 2012
Posts: 130
Likes: 0
Received 0 Likes on 0 Posts
---
Thanks Mike, looks like I'm going alot faster than planned. Got the motor in! Real quick as I was cleaning up I checked the alignment of the motor and the tool slid right in with a push of a finger. I'm 97% sure its perfectly lined up. I'm pretty psyched about that because my old boat took a lifetime to get the motor lined up. Here's some pics. If I could only afford some nice stainless marine manifolds. I'm coming down to the wire on the budget haha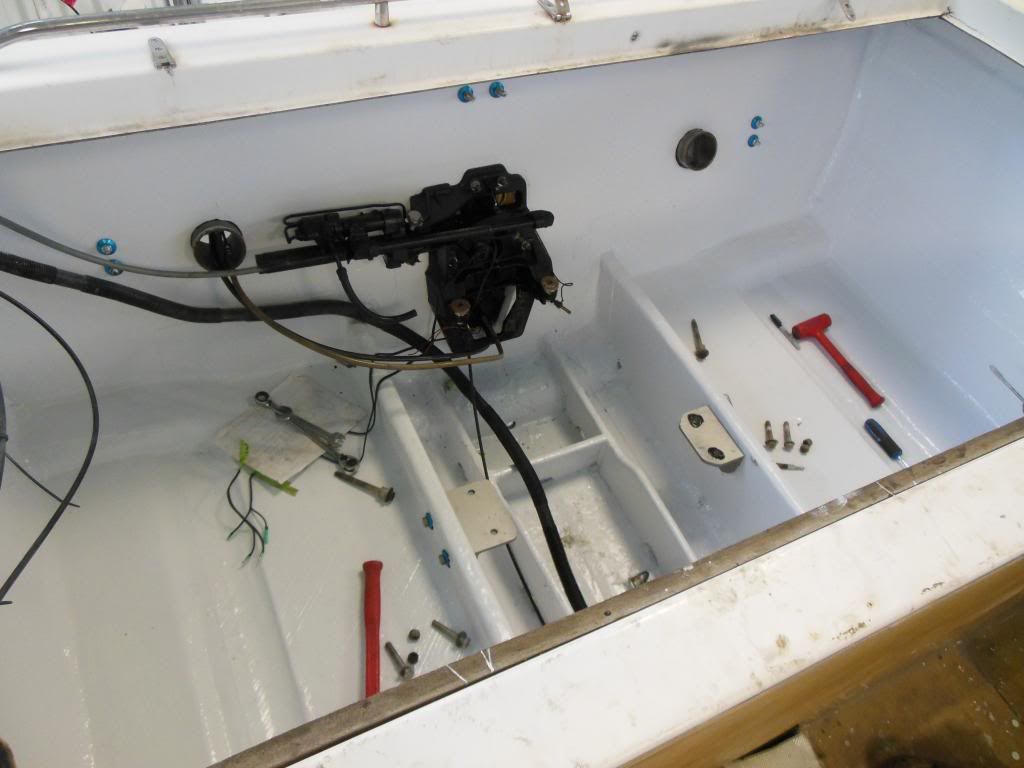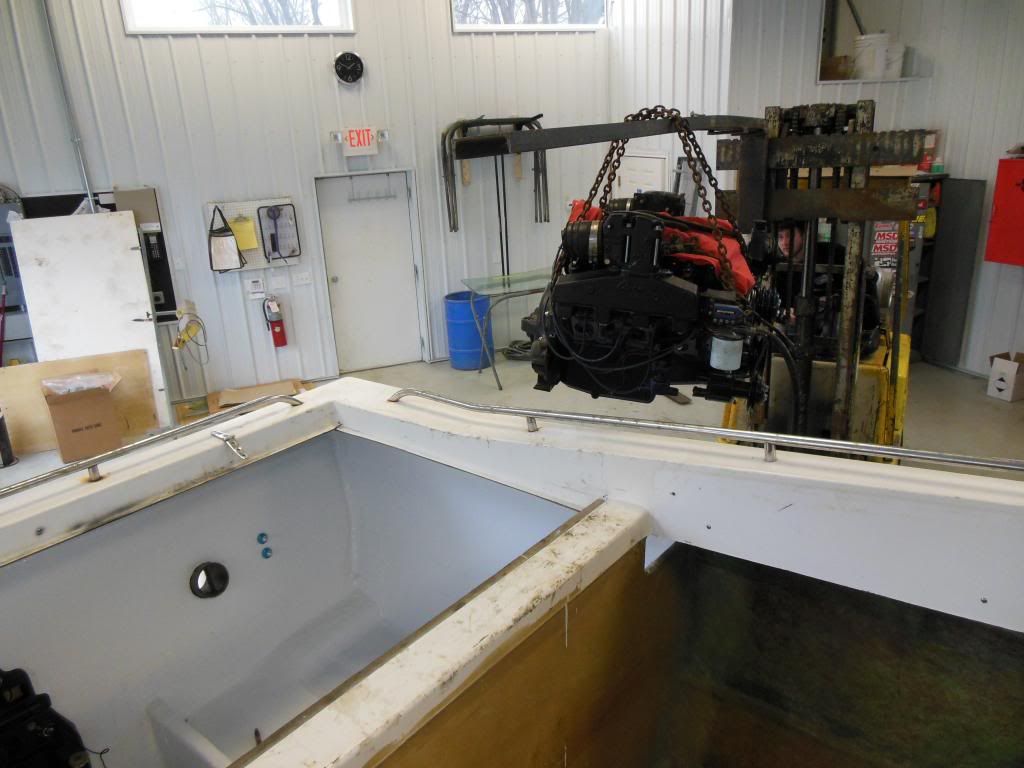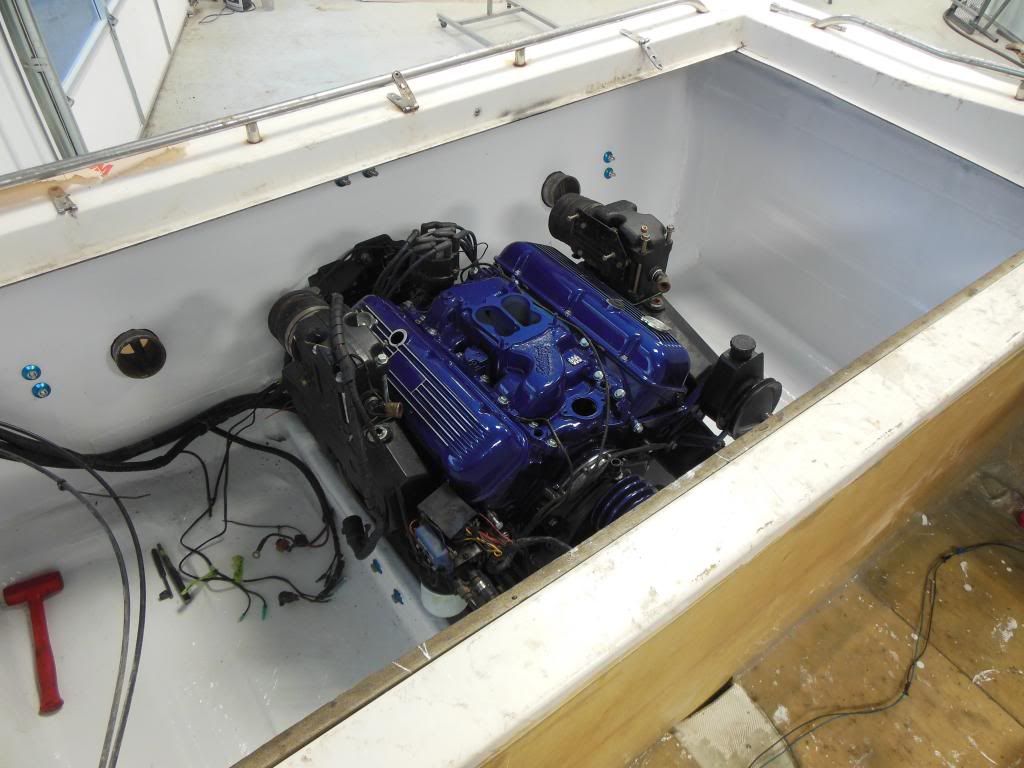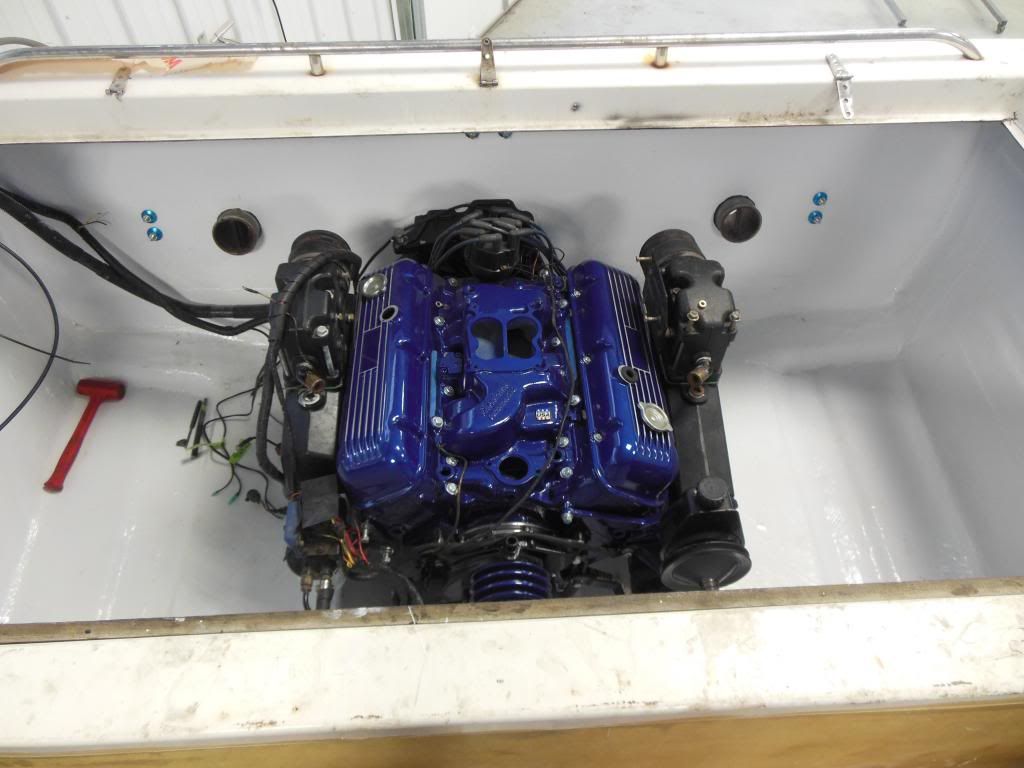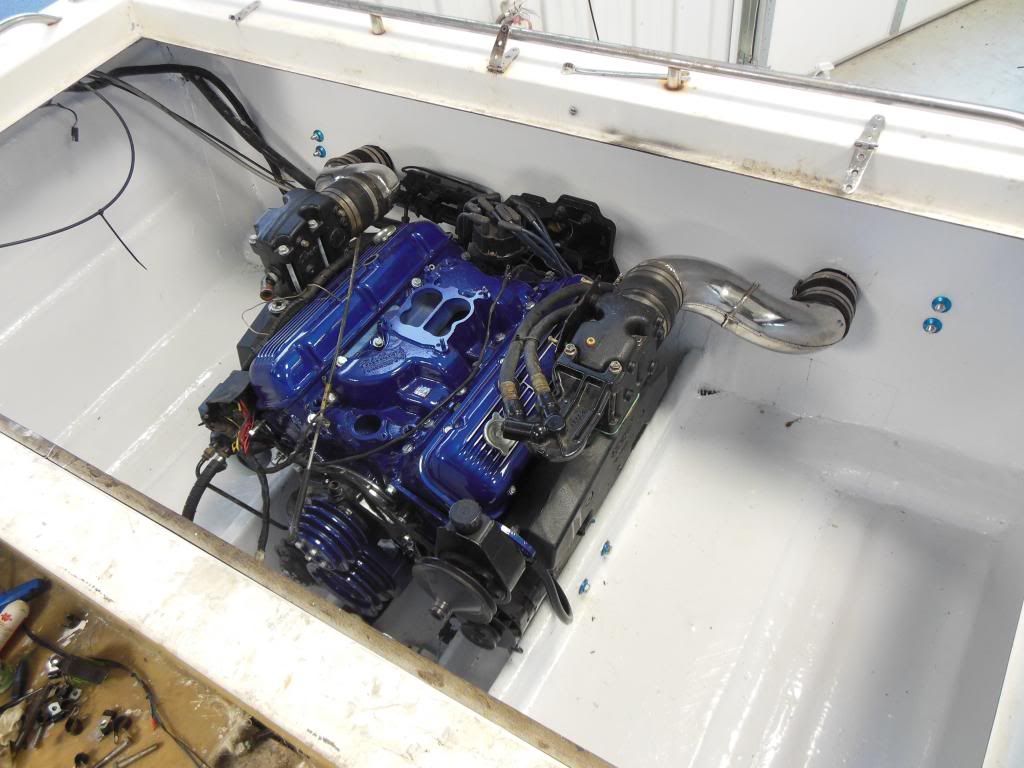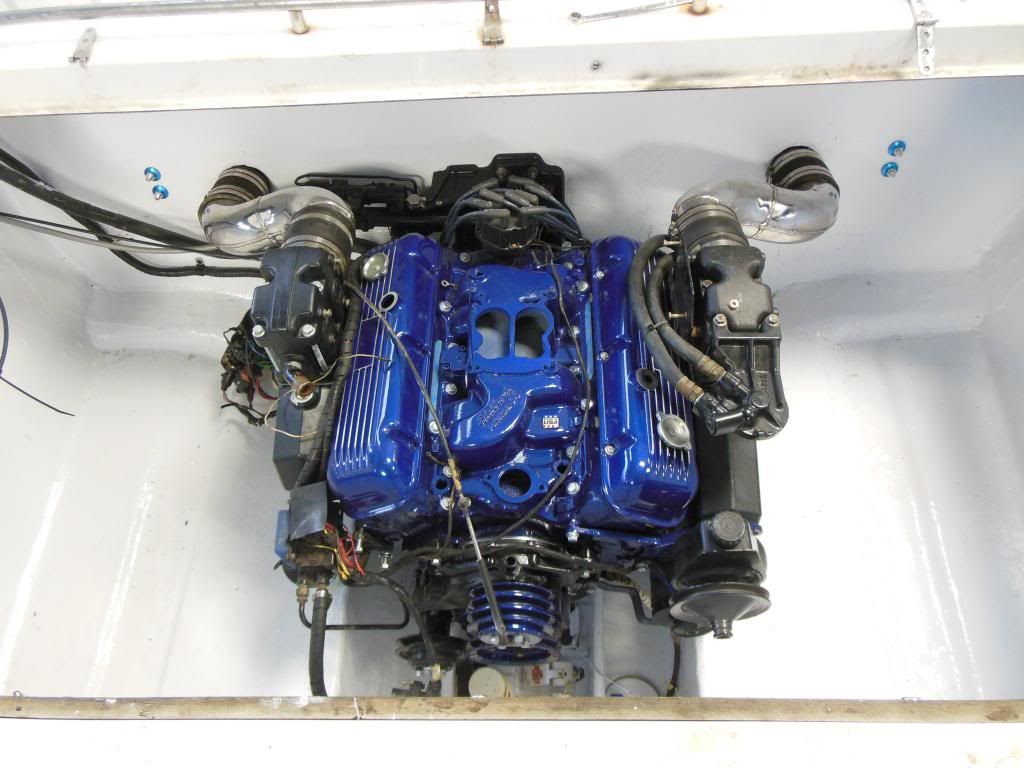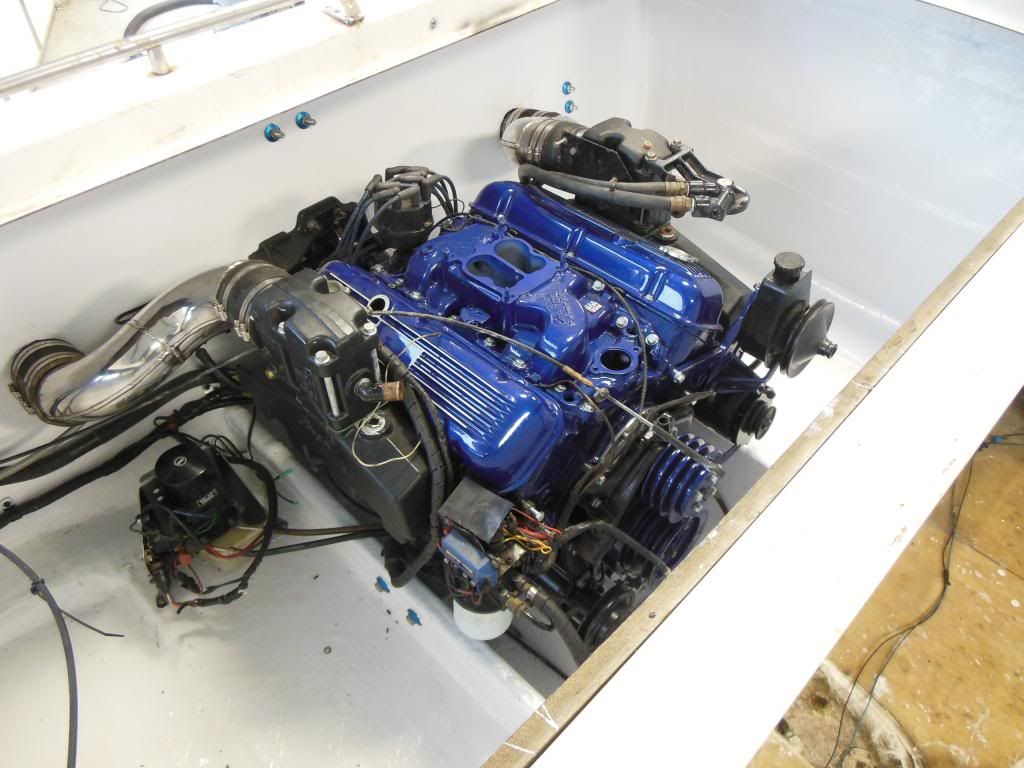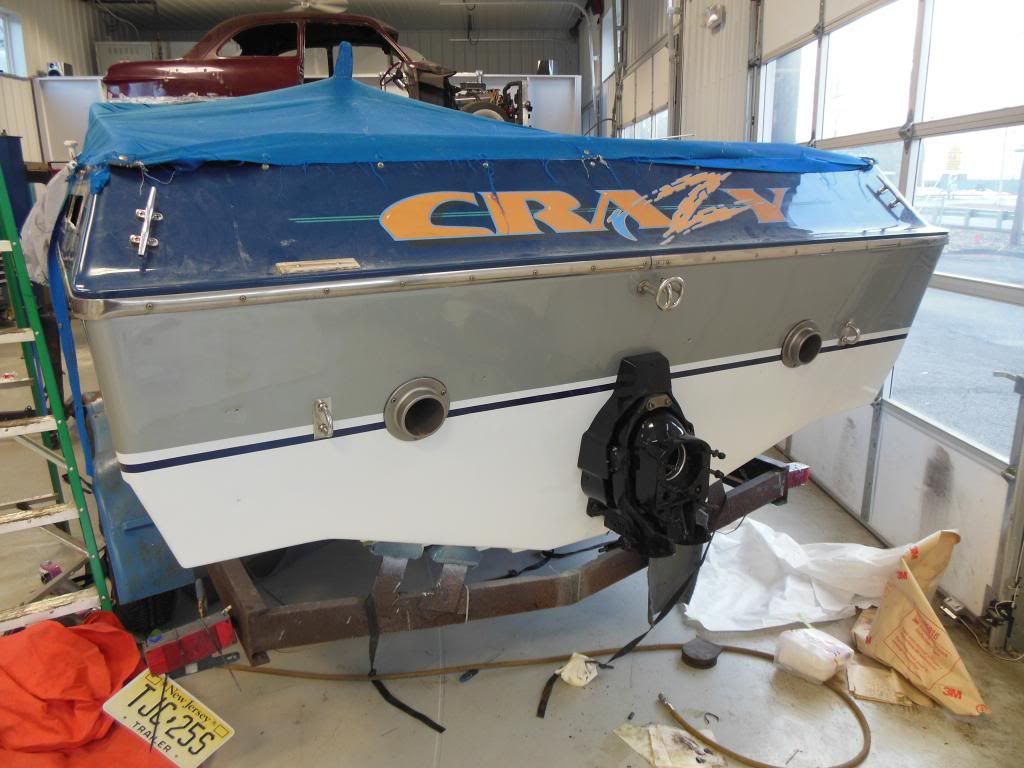 02-24-2013, 06:19 PM
Registered User
Platinum Member
Join Date: Mar 2002
Location: Cardington Ohio
Posts: 3,202
---
Coming together nicely.
If your alignment tool goes in with one finger, you're done and don't touch a damn thing
That can be a good test for the condition of the stringers in an older boat. If the motor won't align, look there. I had a neighbor just replace a coupler on his I/O. I warned him about the motor dropping out of alignment when he pulled the drive. He assured me it was fine.
Saw him a week later and said he fought it for 3 days before getting it back together.
02-24-2013, 10:11 PM
Registered
Join Date: Jul 2012
Posts: 130
Likes: 0
Received 0 Likes on 0 Posts
---
I think it's just something seebold did, the optional swim platform had the exhaust point in towards the outdrive so maye it had something to do with it. The swim platform is actually above the tips so you can barely ever see em.
02-25-2013, 02:10 PM
Registered
Join Date: Jun 2005
Location: Central IL, LOTO
Posts: 7,729
---
Looks great. Might want to tape the intake up for now.