HART THROB resto / upgrade
07-03-2018, 11:15 PM
VIP Member
VIP Member
---
07-21-2018, 09:03 PM
Platinum Member
Platinum Member
Join Date: May 2009
Location: Chicago, IL; Onekama, MI
Posts: 3,885
---
I agree, the boat is looking really nice!

08-29-2018, 02:04 PM
---
Its no powerplay wiring job, but i tried pretty hard.
Tough to get good under dash shots, but it looks nicer than the pics show.
There are 3 circuits, 2 from the battery switch, one for the accy's, the second just runs up to the dash and stops at the terminal connector, pop a fuse in it and add on.
The third is the engine harness and its only used for the ignition.
The circuits are marked at the battery switch and under the dash with red yellow and green zip ties.
The red zip tie on the fuse and the fuse for that matter at the battery switch both have to come off
since the harness is the third circuit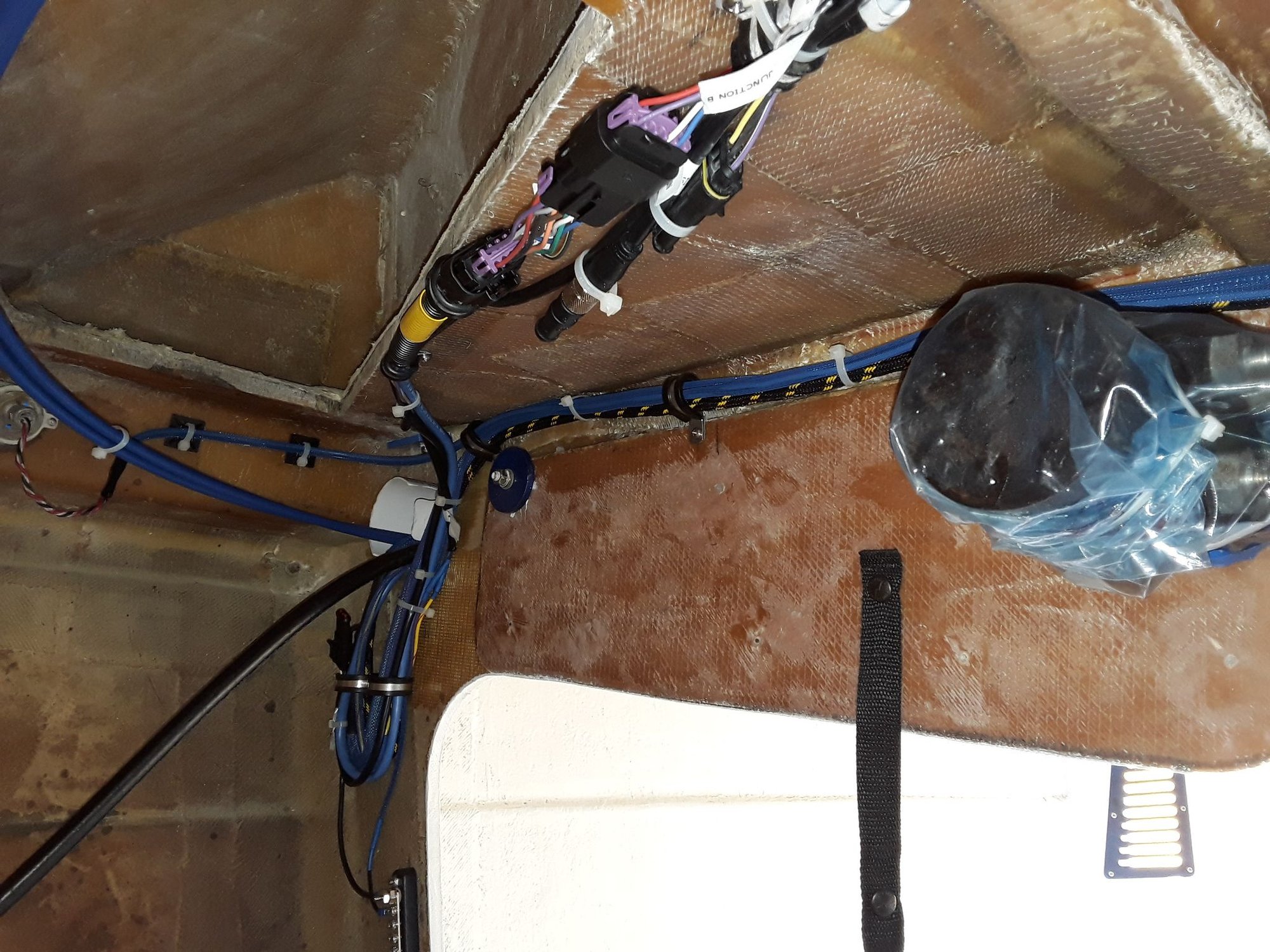 ---
Last edited by outonsafari; 08-29-2018 at

02:29 PM

.
08-29-2018, 09:08 PM
VIP Member
VIP Member
---
Looking good! Iíll be getting back on mine soon too.
09-02-2018, 08:30 PM
VIP Member
VIP Member
---
That thing is so clean itís gonna really stink getting the bilge dirty!
09-06-2018, 09:09 PM
09-06-2018, 10:40 PM
Platinum Member
Platinum Member
---
Nice job again! The toughest job is to keep it in like new condition while rigging! Oil spills, scealant, foot prints, tools... but you seem to know how to do it!!!