Back from the Dead; '81 Scarab 38 Resto
04-22-2016, 11:46 PM
Platinum Member
Platinum Member
Back from the Dead; '81 Scarab 38 Resto
---
Well here we go again. As some of you know, I bought this boat a few weeks ago...
http://www.offshoreonly.com/forums/s...v-project.html
The story of how we retrieved the boat is pretty interesting.
This boat is a 1981 Scarab 377 Kaama. The predecessor to the KV. I heard that KV is an abbreviation of "Kaama Vice". Can anyone confirm that? The exterior of this boat is basically the same as the KV. Which I like as I plan (if I don't change my mind) to paint the boat as a vice tribute. I was dead set on this as I was looking at the boat. Not dead set now but prolly will do that.
This boat is in rough shape. Basically everything is rotten, which I anticipated. It sat in a driveway for the last 25 years or so. You can read some of the story by following the link above. The boat is mostly there. The engines, transmissions, and drives are gone. We will be removing the deck from this boat like we did the 30' scarab to get to the stringers. This boat is built differently than that boat which is from the same era in that this boat does not have an inner liner. I think this will make repairing the stringers easier in that the removal/installation of the liner is a step we will not have to do with this boat.
I have secured a set of asd6 arneson drives, transmissions, and steering to use with this boat.which brings me to this: Guys, glassdave has been a big help in this whole deal. From helping me with a trailer to setting me up with the arnesons. This is a hobby for me, he's in the business of offshore boat repair/restoration, but he's always available to give some advice or point you in the right direction. (Or wrong direction, I think my first words on the phone to him was "I need you to talk me out of buying a boat", his response "I'm the wrong man for that!" And now I have the boat lol)
Not sure about engines. I thought I'd take my engines out of my 30' scarab and use them but I'd like to sell my 30' scarab in a year or two as a complete boat and build some 572's or something for the 38. I don't know what my 30 would bring though. We'll cross that bridge later.
This boat will prolly take longer than the other boat so be prepared. I have to have an upholsterer redo basically everything for example. Not to mention how big this thing is as far as the glass work, paint work etc.
Here's some photos of what we got here...
Me Shon and Brian retrieving the boat from Canada...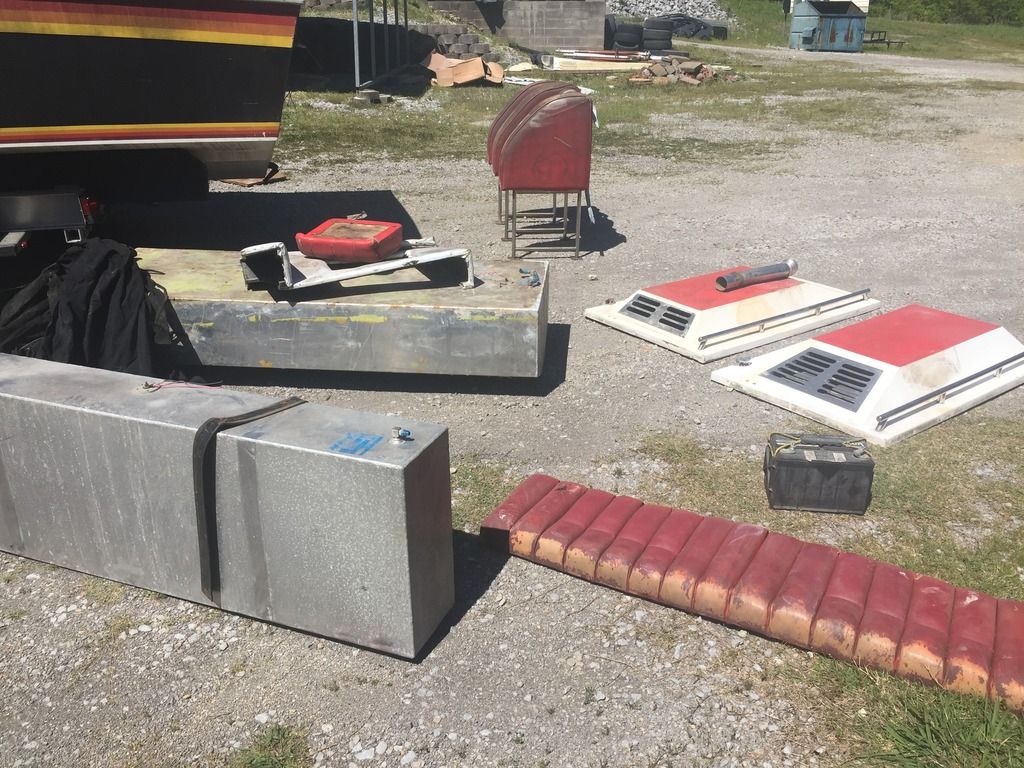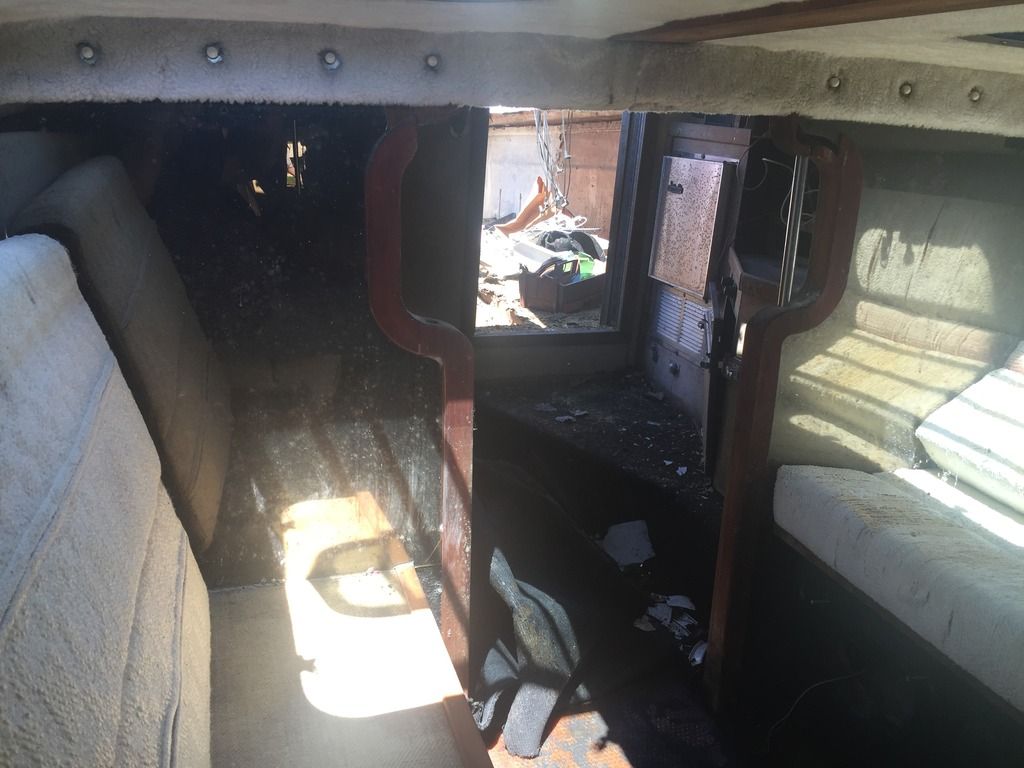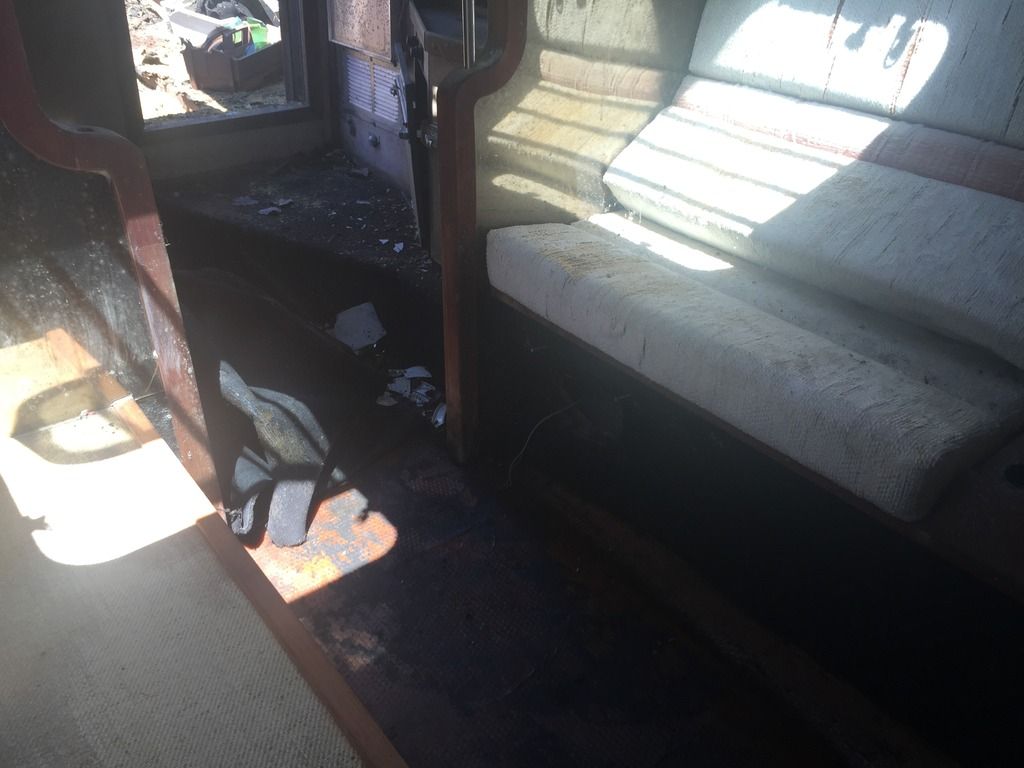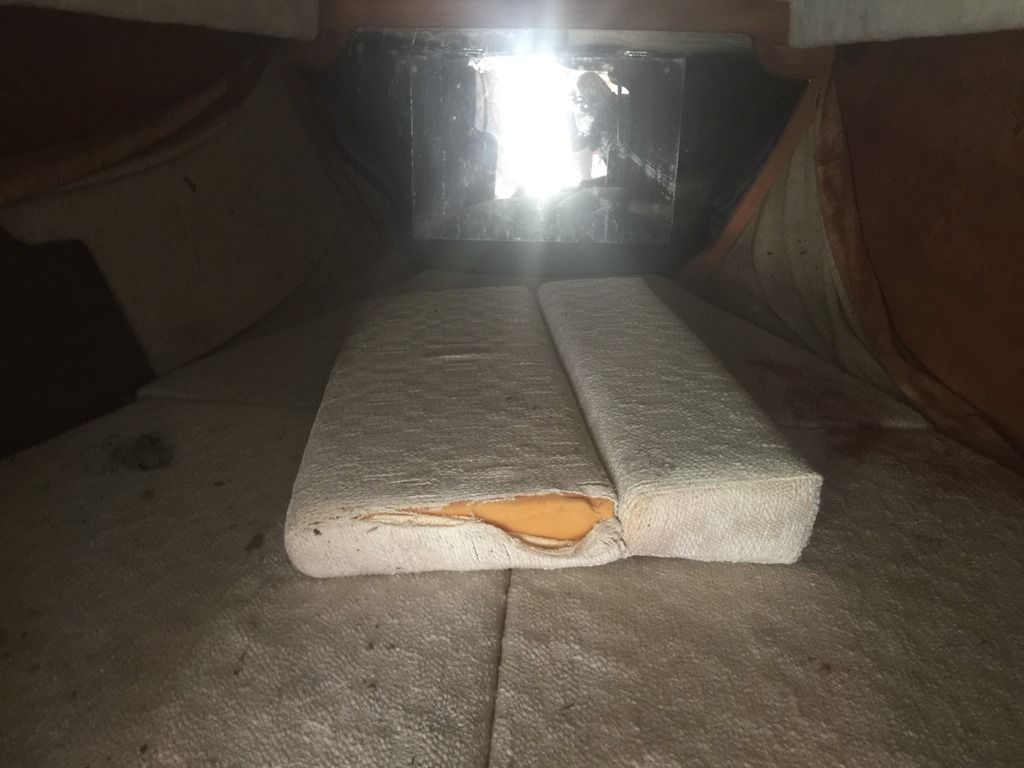 We made a dolly today to roll the boat around on. We had 3 migs going for a while..
Got the boat in the shop. It is rather large...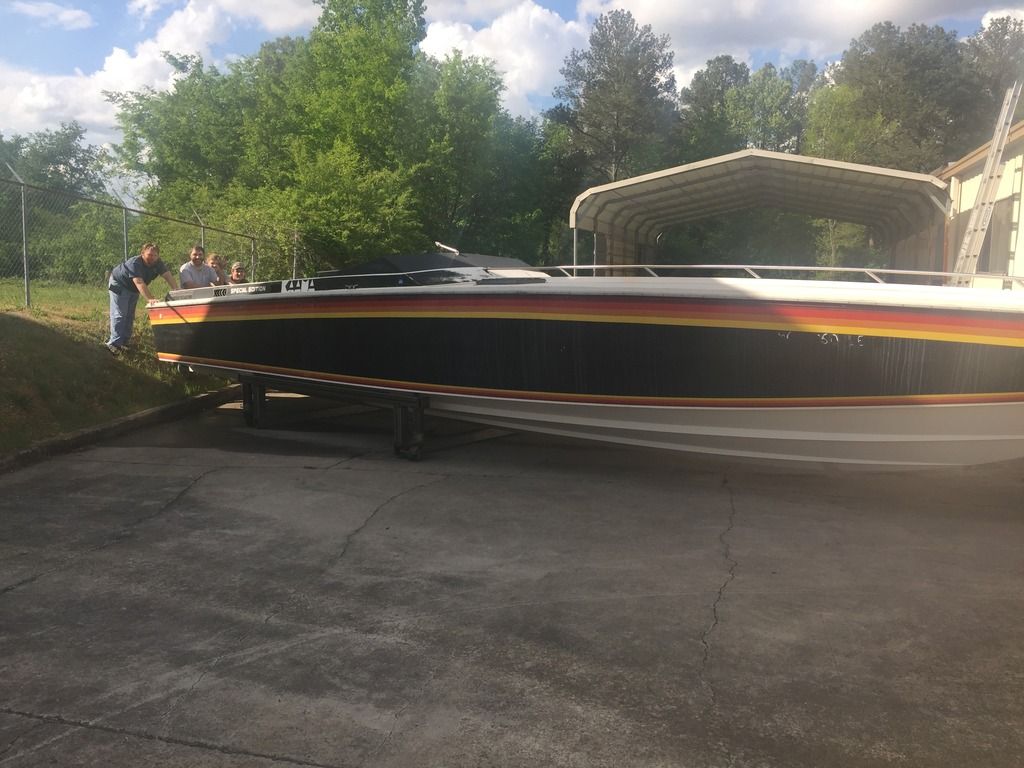 Points of interest on the outside...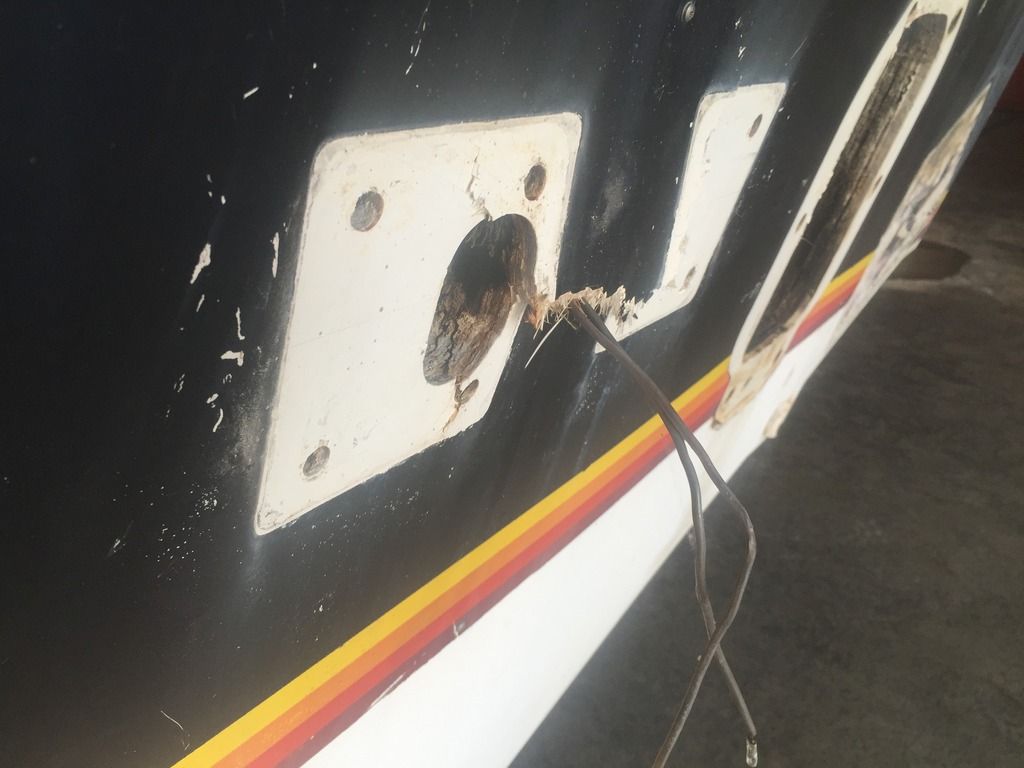 Sitting next to the 30 footer. It makes the 30 look like a stub nose..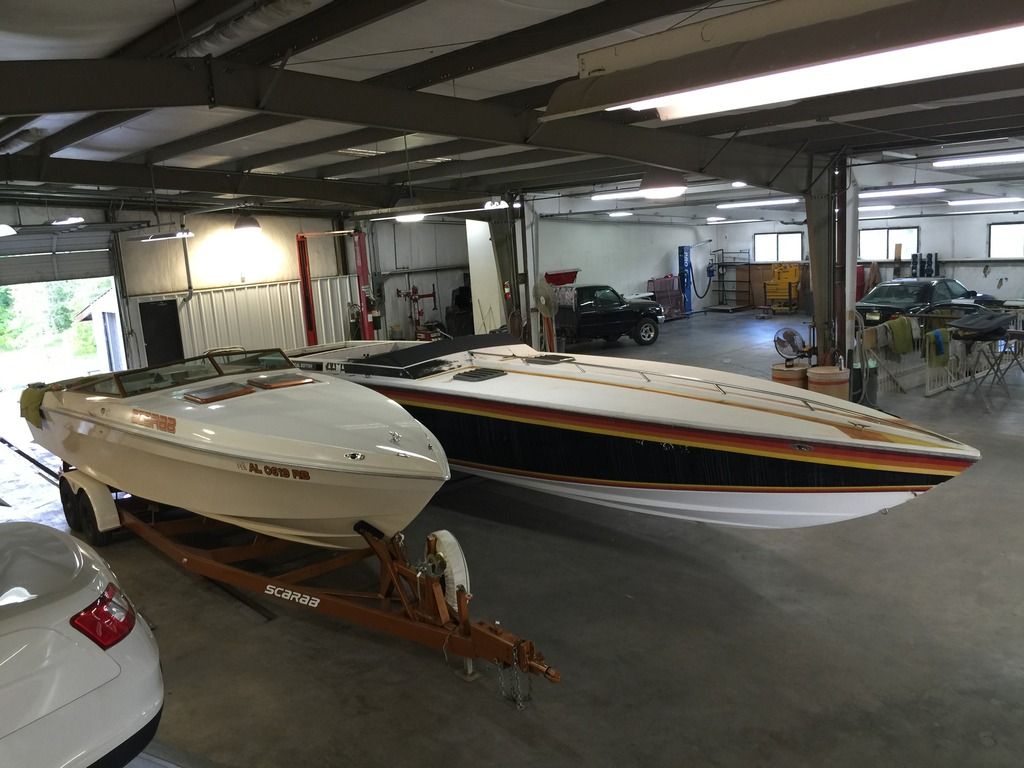 We hope to get the deck off next week.
---
Last edited by hblair; 04-22-2016 at

11:57 PM

.
04-23-2016, 06:47 AM
Registered
Join Date: Jun 2009
Location: Perth, WA, Australia
Posts: 209
Likes: 0
---
Fantastic!
That will be a project and a half.
Bring it on!

I like the photo comparing the two boats.
Actually I like all the photos - keep them coming.
I'm subscribed.

Good luck in the build.
04-23-2016, 08:35 PM
Registered
Join Date: Jan 2011
Location: Ocala, Fl
Posts: 3,066
Likes: 0
04-25-2016, 10:51 AM
---
Heath, thinking about taking my 30' off the trailer. The cradle in the 10th picture (outside), is that where that hull balanced or did you move the cradle forward when it went in the shop (last pic)?
I know when we blueprinted the bottom, the "tippping point" with motors was right at the back seat.

(PS, I'm super jealous! )