2011 Miami - Key West - Boca Grande + Offshore Racing
11-30-2011, 04:25 PM
OSO Content Provider
Commercial Member
2011 Miami - Key West - Boca Grande + Offshore Racing
---
November 2011 - 8 Days in South Florida
Monday November 7th
Started off with
SHOP TOURS
consisting of
Brand X Hi-Performance Marine
,
Fineline Marine Interiors
,
Cobra Power
and
Extreme Marine
. I also had a quick stop off at
TnT Performance
but will get back to that in a bit.
Tuesday November 8th:
More
SHOP TOURS
featuring the awesome facility of
FASTBOATS MARINE GROUP
. That place is simply amazing as well as all that work there.
After that stop I paid a visit to
Turbine Marine
as well as
Supreme Marine
. Supreme was a hidden jewel and was glad I made the stop there ! They hand craft all their own custom pieces and do it all from Rigging, Painting & Fiberglass repair.
From there I ventured down to Miami to meet up with the soon to be Groom whose wedding I was shooting on Friday. Prior to getting to the Marriott in Miami I just couldn't pass up the opportunity of some
Miami City Skyline Night Images
so I spent a little time there.
After my meeting and checking out the boats on the docks, I left for Key West around 10:30 PM
Wed Novemember 9th
Up at sunrise to begin shooting the Offshore Racing.
After taking care of some business I was off to Fort Zachary Taylor Historic State Park for my water level images of the first day of racing. After the day's events, I spent the rest of the evening processing the images from the day. At one point I just couldn't proceed any further and needed to take a break. I met up with some friends to kick back for a while as no one was in the typical "Key West" party mood after hearing of the loss of two great racers. Key West was the quietest I have ever seen and you could feel a chill in the air. It wasn't long before just calling it a night as I had an early day on Thursday.
Thurs Nov 10th
7:00 AM on the road to Key Largo.
It was time to get some aerial photos of the high performance boats making the
2011 Miami to Key West Run
. This was the start of the
"DESTINATION WEDDING"
coverage !
Once most had passed I headed over to
GILBERTS in Key Largo

for some lunch with the wedding party.
From there I made my way back to Key West with a short stop at Sunshine Key. Once arrived back, I was back to night shooting of Key West. I was informed that the latest Doug Wright was to be in the pits at some point that night and found it about 2 AM. That finished the night off and I needed to get a little shut eye before Friday's Races.
Friday Nov 11
Took care of some business and proceeded to do a photo shoot for the Miss Geico Team then it was off to the races. The area for today was a small section of beach which provided some great panning as well as low level shooting. I left the races before they were over to allow myself plenty of time to be prepared for the
"DESTINATION WEDDING"
at Smathers Beach. They could not have picked a better time of day for their wedding. It was great ! From there I had to head off to take of some more business for a team at the
Duval Street Party
.
Saturday Nov 12th
Sunrise comes early once again ! Packed up and made my way to the docks for some photo shoots and get ready for the
Boco Grande
trip.
Thanks to Nick of
STATEMENT MARINE
for providing the ride on the
Cummins Mercruiser Diesel powered STATEMENT Center Console
with the w/100% Hull Shock Mitigation System. Those
Cummins Mercruiser Diesels
were humming along in those seas out to the island. I shot all day and then once returned got prepared for the
Lucas Oil VIP Party
which lead into making my way to meet up again with the Wedding Party at the
FPC Poker Run Village
. Spent most of the time doing
NIGHT SHOTS ON THE DOCKS
.
Sunday Nov 13th
Back to the Race Pits to meet up with some teams and do a few Photo Shoots. Just as time was getting close to the start of the 1st race it was time to head for my perch for the day. Huge thanks to Johnny O for the best seat in the house overseeing the inside and outside of the race course from 5 levels up. Images were taken all day up until sunset so I ended up with just as many
RACE PICS
as I did with
Pleasure High Performance Boats
running in and out of Key West Harbor. By this time I was out of memory for any more photos and needed to get back to the house to prepare for my final day of shooting on Monday in North Miami & Ft Lauderdale .
Monday Nov 14th
Leave Key West 4:30 AM for my next shoot.
1st stop LESTERS Diner in Ft Lauderdale for Breakfast . I figured I had to start my day off right and this place was highly recommended. By 10 AM I met up with
PR Power's Marilyn De Martini
. We did a second shoot for
Latham Marine
then made our way to
TnT Performance Marine for a SHOP TOUR
.
As the day was running out and I had just an hour to get to the airport I had one more stop I put on my list,
Electronics Unlimited SHOP TOUR
. Another amazing facility and an inside look at what they do...
After 8 days of shooting I ended up just shy of 8, 600 images...
I still have several race pics to go through and even a few more cards I haven't even loaded onto the computer yet as it is at a point that I need to clear the images off as I process them to make room for the others. Sure glad I started with an empty hard drive when I began this trip.
Special thanks goes out to all of my
SPONSORS
and all of the new sponsors I picked up during this trip. The new banners/links will be on the website soon.
Thank you for taking the time to read about this journey.
It was an amazing time in Florida with many old friends and many new ones.
Sorry that I couldn't party like a rock star, but I was entirely too focused on shooting my images. I admit it, my addiction is PHOTOGRAPHY and it is the best high I can get when an image can either bring a smile or tears of joy to someone...
Enjoy the images !!!
P.S. Many more images are being uploaded at this time..
Best regards,
Sharkey
Links:
2011 Miami to Key West & Boca Grande Images Click here !!!
Offshore Championship Race Images Click here !!!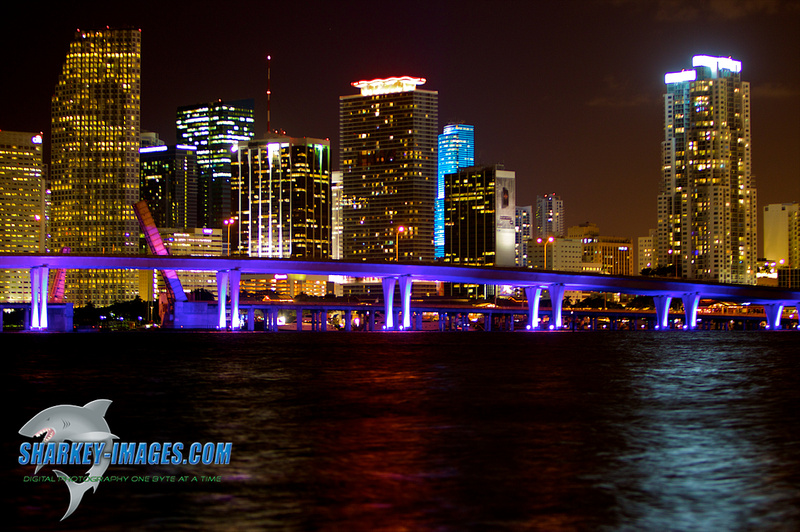 ---
Last edited by SHARKEY-IMAGES; 11-30-2011 at

07:54 PM

.
11-30-2011, 04:50 PM
OSO Content Provider
Commercial Member
---
---
Last edited by SHARKEY-IMAGES; 11-30-2011 at

04:54 PM

.
11-30-2011, 08:12 PM
OSO Content Provider
Commercial Member
---
11-30-2011, 08:45 PM
Gold Member
Gold Member
Join Date: Aug 2003
Location: Lake Norman, NC
Posts: 415
Likes: 0
---
Great shots all around Tim !!!
11-30-2011, 09:35 PM
OSO Content Provider
Commercial Member
---
Thanks guys !!!
Reflecting on Key West .....
11-30-2011, 09:42 PM
OSO Content Provider
Commercial Member
---
---
Last edited by SHARKEY-IMAGES; 11-30-2011 at

09:44 PM

.
11-30-2011, 09:51 PM
OSO Content Provider
Commercial Member
---
Thanks Chris !
One of the links you would be looking for ...
2011 Miami to Key West / MTI Gallery
Once I got the tail out of the way we were doing good !
Your images start around # 62
---
Last edited by SHARKEY-IMAGES; 11-30-2011 at

09:57 PM

.