25 Outlaw Whipple Merc 525 EFI
02-18-2017, 07:25 PM
Registered
Join Date: Sep 2013
Location: Wisconsin
My Boat: 2005 25 Outlaw, Whippled Merc 525, Imco SCX-4
Posts: 1,046
25 Outlaw Whipple Merc 525 EFI
---
So I started this project last year with tabs, hydraulic steering, extension box, re-rig, basically all the boring stuff. I went the opposite direction that most go by trying to get the setup done before the HP. After the upgrades last season I went from a 70mph basic starter upper 25 outlaw with a bblades labbed 25 mirage to a 68mph outlaw with a stock 26 bravo 1 that was much more capable in the rough water (ext box and tabs) and had a lot more control from the hydraulic steering as well as the four blade. I'm confident that if I would of had that 26 bravo 1 labbed I would've been above 70mph.
Anyways now I get to do the fun part. I was looking at a couple of the new Merc motors, 540 and 565, because the 2 year warranty piece of mind, and a couple of used 525s mainly because I'd be able to run a Bravo XR for the time being. While I was good with going with a NA motor others convinced me that if I was going to do this that I should make it worth while right away. So I was able to get a pretty good deal on this Whippled 525 and so far am very happy going this route, however I have not had the pleasure of seeing how fast 96 gallons can be burnt yet.
Yes I know that "I'll never get the money spent on the Baja back out of it". Not even close, but this boat works for us very well and is in fantastic condition and looks good. The 25 outlaw really is a very versatile hull. But the point of me starting this thread is for advice and tips along the way from more experienced go fast riggers and builders and DYIers than I, NOT for bragging purposes (seems in the winter months a thread can go all cockamamie in a hurry). I'm still kicking around ideas on how to do the plumbing and a couple other misc things that I will ask about when I get to those steps. Sorry for being long winded but I thought I'd give a little background on the project. NOW PICTURES!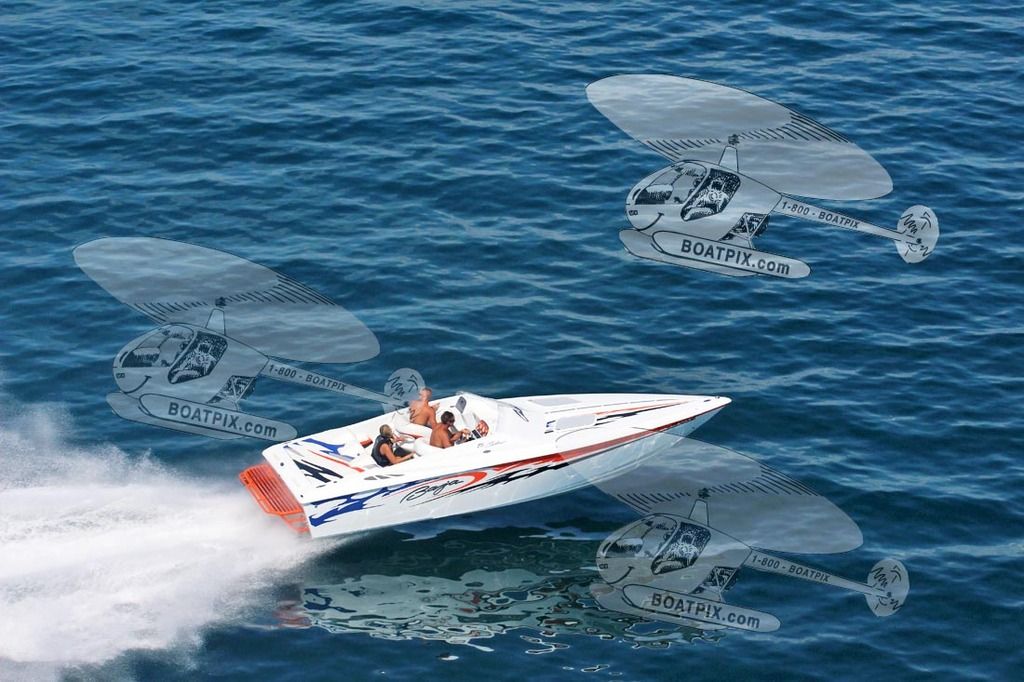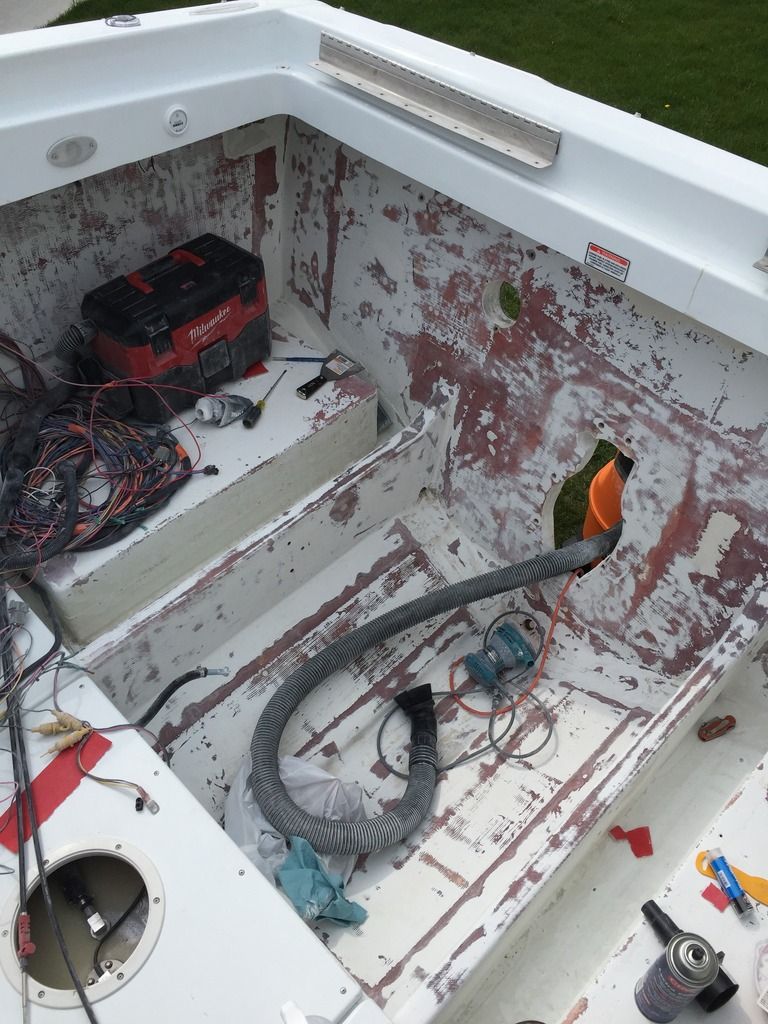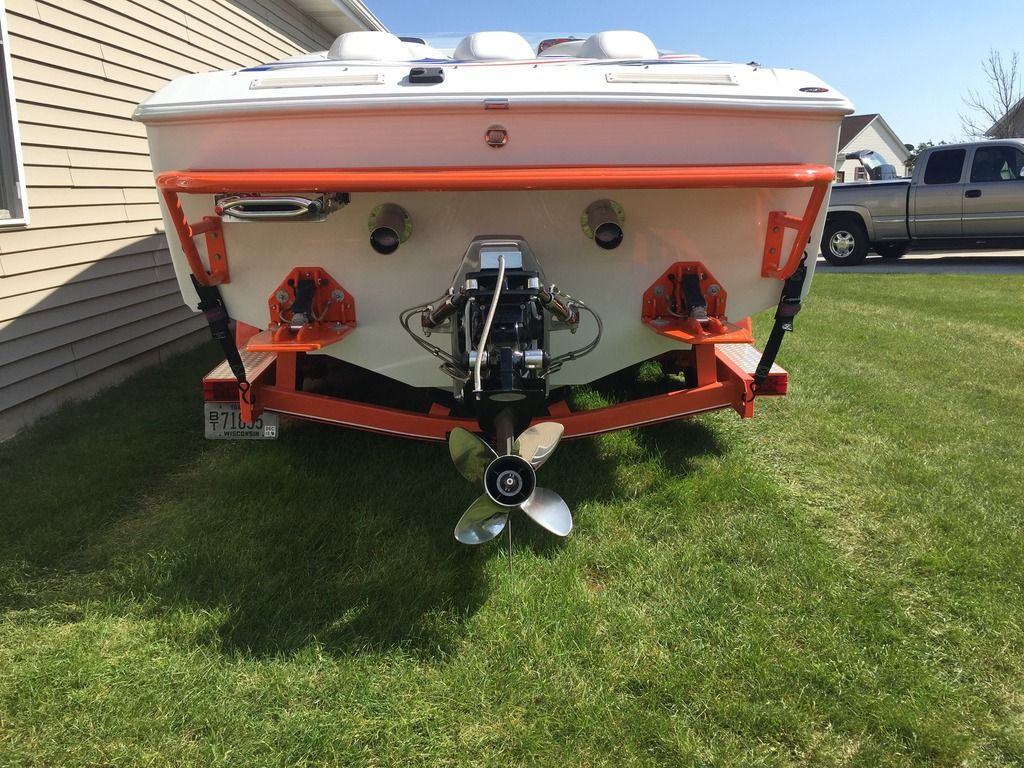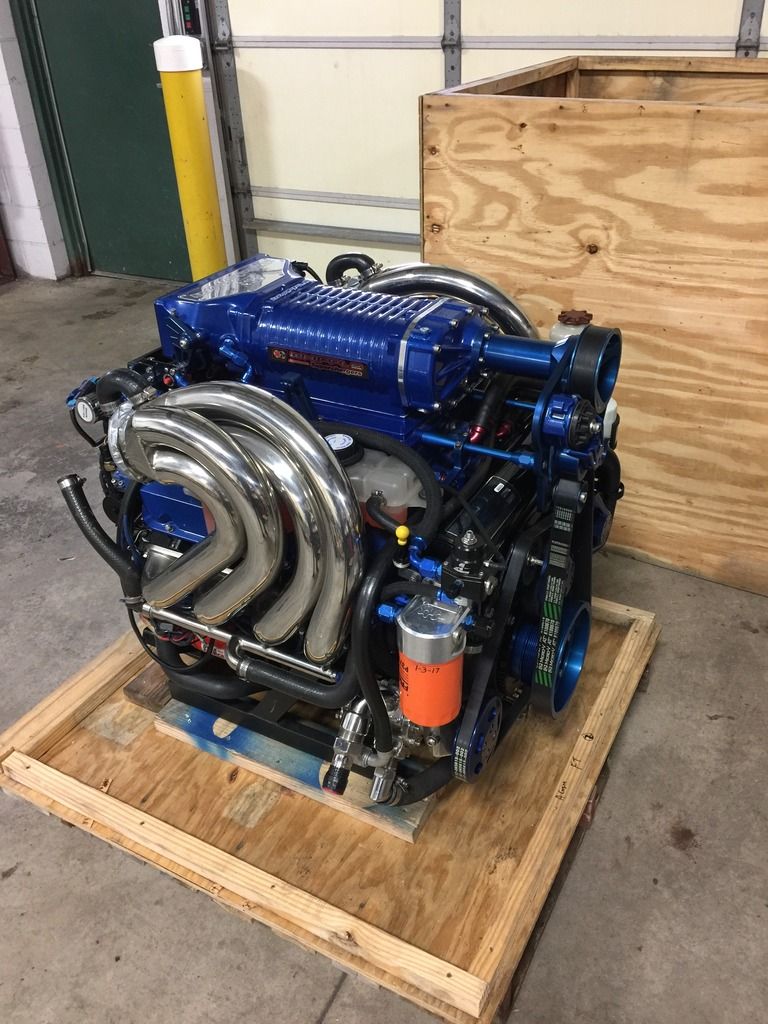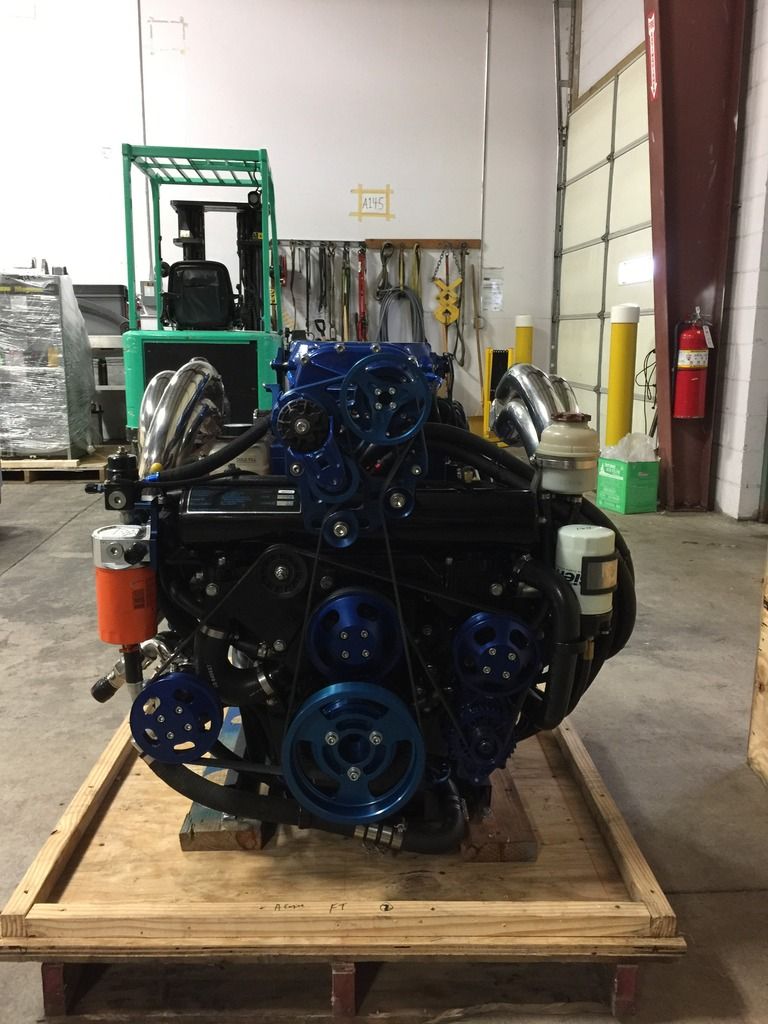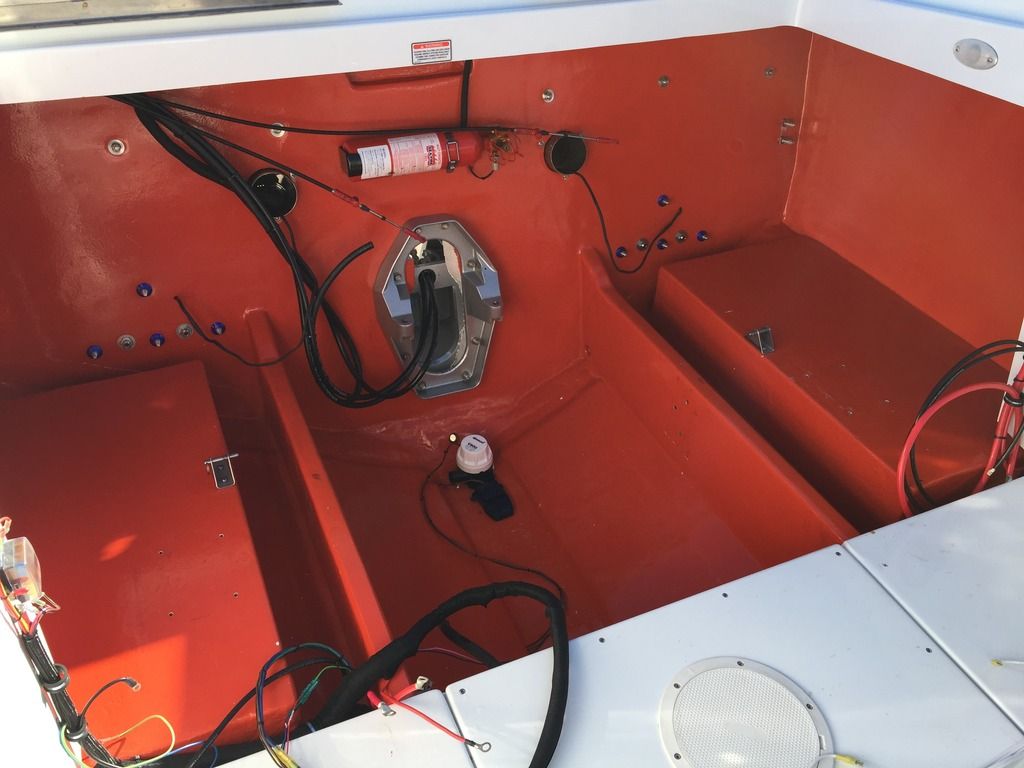 Thanks guys
---
Last edited by IGetWet; 02-18-2017 at

07:26 PM

. Reason: Even more pictures cause I know how a guy loves some pictures
02-18-2017, 08:15 PM
Registered
Join Date: Jun 2015
Location: Miami, FL
My Boat: Donzi 22 Classic, Donzi 28zx Scorp
Posts: 265
---
96 gallons...you'll be a regular at the pump. Looks sharp.
02-20-2017, 01:30 AM
Registered
Join Date: Mar 2008
Location: Traverse City MI
My Boat: Throttleman 36 Cig Gladiator "Unleashed"... Fast 33' Outlaw(sold)... Slow 40' Express Cruiser... 18' Kustom Cat... Pair of Kawasaki Ultra 150's... Superjet
Posts: 3,353
---
Threads like these make OSO great, thanks for sharing!
02-20-2017, 08:45 AM
Registered
Join Date: Feb 2011
Location: North Liberty, IA
My Boat: 2001 Baja 25 Outlaw
Posts: 285
---
My plan is to do the same to mine when I get the funds... I have some serious play in my steering so I'm looking for a ext. box and hydraulics this spring.. any advice on adding one?
02-20-2017, 09:19 AM
Registered
Join Date: Aug 2011
Location: ny
My Boat: baja-1997-24ft-outlaw sst 502 super charged
Posts: 432
02-20-2017, 11:19 AM
VIP Member
VIP Member
Join Date: Jul 2011
Location: Cleveland Ohio
My Boat: 07 38 Lightning 600SCIs
Posts: 1,906
---
Excellent start to your project! The engine compartment is going to look great, very detailed job.
02-20-2017, 02:39 PM
Registered
Join Date: Sep 2013
Location: Wisconsin
My Boat: 2005 25 Outlaw, Whippled Merc 525, Imco SCX-4
Posts: 1,046
---
The imco +3" extension box is nice because it raises the x dimension 3" which if you're planning on adding HP getting more of the drive out the water is required to get the most out of the setup. However it does take more time to get it dialed in with props to get it to run how it did with the lower X dimension, that's part of the fun if you ask me. A stellings extension box can raise your drive up without moving the motor which is required with the imco +3 box. The stellings uses a driveshaft with another u joint in it to make up the angle of the drive bing up higher. Just about any hydraulic steering system could be incorporated to the imco or stellings boxes with mounts and the drive end caps and then careful measuring. I went with the imco transom assembly because it is also a pretty clean setup and the whole assembly is heavy duty! Hydraulic is not an over rated upgrade because of the control added. Poker and fun runs are no longer white knuckled wheel sawing excersizes and much more fun and relaxing.
I'm a fan of Mercurys ITS system, very clean, 7" of setback, keeps exhaust routing for y pipe for captains call or quick and quiet, and hydraulic steering is incorporated. However without redoing the transom you cannot raise your X.
My boat is setup very close to how Wildcard 09 did his. He was able to get very respectable speeds with his motors and ext box. 81 with a 525efi and 84 with a 600sci, probably could've got one or two more clicks out of the 600 but he was not chasing the top end number. I have talked to Stephen, (wildcard 09) a number of times. As far as 25 outlaws go he's The Godfather if you ask me. I believe he's still running his around in Germany.
02-20-2017, 04:19 PM
Gold Member
Gold Member
Join Date: May 2012
Location: Highland Village TX
My Boat: 25' OUTLAW 675 SCI
Posts: 1,161
---
Very nice - good luck with your build !!
02-20-2017, 04:43 PM
Registered
Join Date: Sep 2013
Location: Wisconsin
My Boat: 2005 25 Outlaw, Whippled Merc 525, Imco SCX-4
Posts: 1,046
---
Ok so this motor has a Hardin two stage SS water pump on it. One stage feeding the motor cooling and the other feeding the moaic intercooler. The pump currently has a common input to both stages on it. How much water can a imco scx provide? Imco says plenty if you open the hole in the lower up but it'd be close feeding the two stage pump. My original plan was to have the scx and a thru hull feed my hardin strainer and then one 1-1/4" hose to the pump input but somebody along the way mentioned the possibilty of the two pickups fighting each other... I would like to try and run off the drive pickup only and see what kind of pressure is maintained, but then there's the possibility of pressure dropping if I have to use a lot of trim? I'd hate to only strain the water for the intercooler and not the rest of the motor. How would some of you guys do it?

Thanks for the compliments and input guys!
02-20-2017, 05:46 PM
Gold Member
Gold Member
Join Date: Jul 2008
Location: Delray Beach, FL
My Boat: Baja 342 Raylar HO 600's
Posts: 3,027
---
Leave the drive alone. Dont open up the lower holes. Install the engine, run the boat. Make the call later. There are too many stories of guys making changes in anticipation of "enter your upgrade here" only to put the old parts back.

I can tell you this - opening the holes will slow you down. If you just plug the stock lower holes its good for almost 2 MPH. You probably cant due to the 2 stage pump. But, you may end up with a transom pickup anyway. If you leave it alone consider this, at 70MPH You are pushing WAY more water thru those 4 little holes than you think.

If you have issues with the upper holes, fill them 1 at a time from the top. This is unlikely, I have had my drives way high and way trimmed and havent heard of an issue on most Bajas, however, I have heard of it on fountains but you are talking about something that is significantly higher.