Dog life preserver
09-14-2011, 07:32 PM
Registered
Join Date: Dec 2007
Location: Detroit River/ lake Erie
Posts: 782
Likes: 0
Received 0 Likes on 0 Posts
---
09-29-2011, 03:25 AM
Registered
Join Date: Jul 2007
Location: Lake Winnebago, MO, 43MM LOTO
Posts: 220
Likes: 0
Received 0 Likes on 0 Posts
---
I've got a 74lb Golden and I bought her a jacket from ruffgear been the best dog jacket I've seen
www.ruffwear.com
09-30-2011, 06:13 AM
Registered
Join Date: Jul 2009
Location: Fuquay Varina, NC
Posts: 26
Likes: 0
Received 0 Likes on 0 Posts
---
Originally Posted by
osur866
I've got a 74lb Golden and I bought her a jacket from ruffgear been the best dog jacket I've seen
www.ruffwear.com
Best dog gear ever
11-06-2011, 09:24 PM
Registered
Join Date: Aug 2007
Posts: 422
Likes: 0
Received 0 Likes on 0 Posts
---
i have a like new condition dog vest w the handle on top...it goes around the neck and has a buckle that fastens under the belly to the flotation part on the top. We didnt use it much just when he wanted to swim. it held a 100lb american bulldog fine, but he past away and i wont be needing it anymore.

if anyone needs one let me know
10-02-2014, 10:05 AM
Registered
Join Date: Sep 2014
Location: Patuxent River, Maryland
Posts: 299
Likes: 0
Received 0 Likes on 0 Posts
---
The outward hound jacket works well for my little guy and they are practically giving it away:
http://www.amazon.com/gp/product/B00...?ie=UTF8&psc=1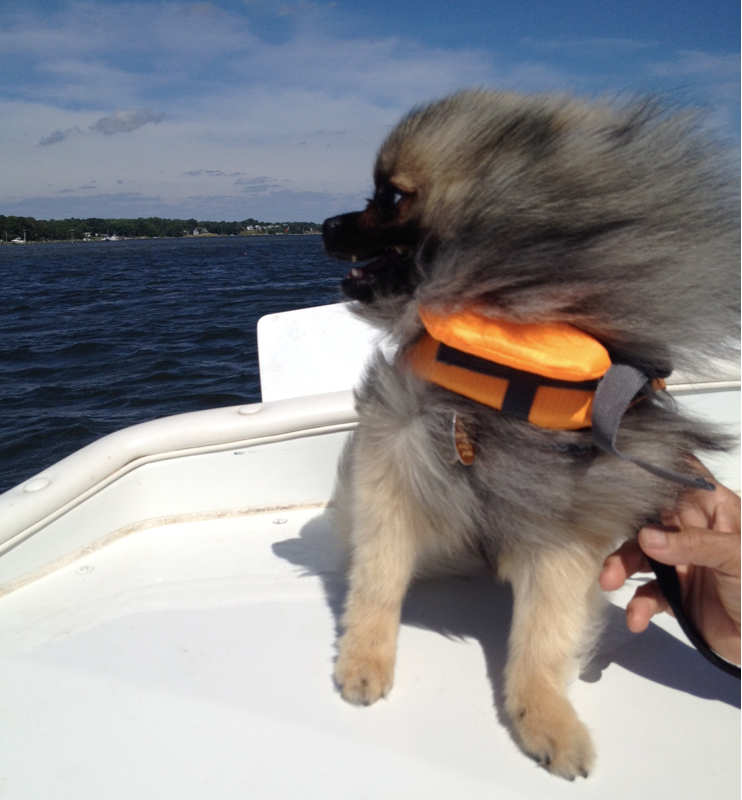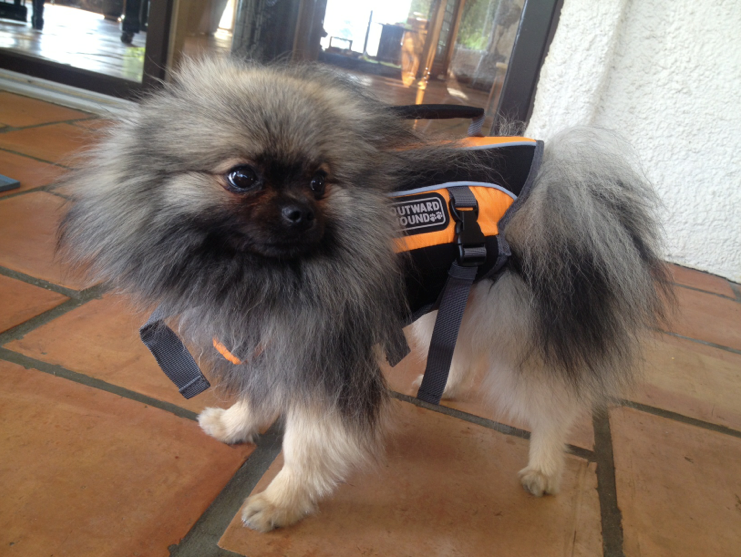 ---
Last edited by blown; 10-02-2014 at

10:09 AM

.
10-31-2015, 12:07 AM
Registered
Join Date: Oct 2015
Posts: 3
Likes: 0
Received 0 Likes on 0 Posts
---
Some of the most important safety preserver items on any boat are the life jackets — for you, your passengers, and of course your "best friend." Since our last report on this topic 12 years ago, the canine life jacket market has taken off by leaps and hounds. Back in 2000, we came up with four viable canine life jacket models. This time, we were easily able to double the number of jackets tested. West Marine has many in regular stock, and so do some of the big-box stores.
01-28-2020, 10:15 PM
Registered
Join Date: Jan 2020
Posts: 6
Likes: 0
Received 0 Likes on 0 Posts
Dog on boat
---
I know this is an old thread, but I just joined offshoreonly as a new boater. I have an 80 # pit bull I'd love to bring on the boat, but I'm concerned his claws will tear up the interior. Had anyone tried the doggie booties, or anything else?