Post Your Dcb Pics Here!!!!!!
01-09-2008, 11:22 PM
---
GT Performance sucks.

End of story...
01-23-2008, 11:57 PM
Registered
Join Date: Jan 2004
Posts: 3
---
You act like your a boat know it all!
And your stupid as ****!
Who is this? The great Colin Dick Head? Or the I the great two faces Dirk?
People who purchase HIGH Dollar Performance boats are not into HYPE!
O Yes I almost forgot!
One of your many!
http://dockets.justia.com/docket/cou...case_id-45047/
They can see just how stupid you are!
And proof of how you still have those boats from over a year ago speaks for itself!
---
Last edited by smithkart; 01-24-2008 at

12:00 AM

.
03-10-2008, 11:05 AM
Registered
Join Date: Mar 2008
Location: CA
My Boat: 2005 F29 DCB twin 300x
Posts: 4
My Ride
---
F29 with twin 300x motors.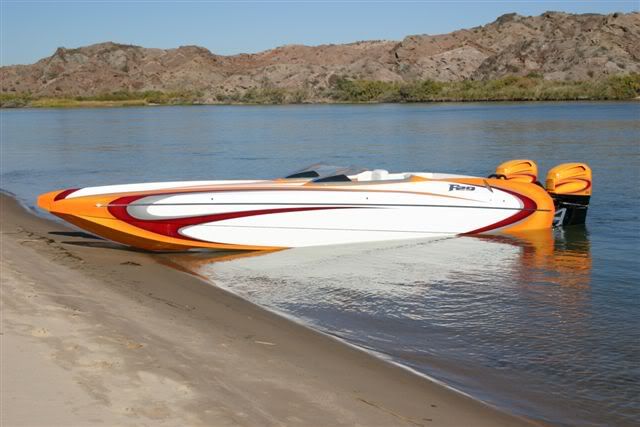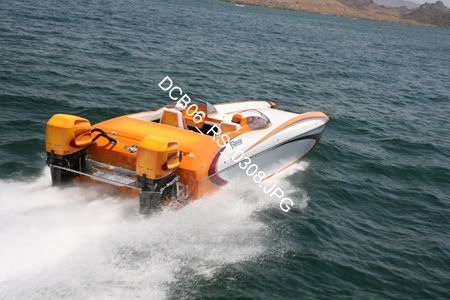 04-04-2008, 07:23 PM
Registered
Join Date: Oct 2002
Location: Bowling Green, Kentucky
My Boat: DCB F-32
Posts: 1,878
---
Nice looking boat! There's a 29 with triple OB's here in KY that ought to be on the water. I can't figure out why no ones bought it yet(3 years). At Lake Cumberland Marine.
05-10-2008, 12:07 AM
Registered
Join Date: Jun 2004
Location: SAN DIEGO,CA
Posts: 4
---
two reasons.... over priced and somewhat unsightly (being PC) The third motor just isnt worth it, only gain a few mph.
02-03-2009, 04:47 PM
Registered
Join Date: Jan 2009
Location: PA
My Boat: 32 Sunsation XRT
Posts: 50
---
My husband and I purchased that boat this past summer. It's not in KY anymore; it's in PA and sitting in our garage right now for winter. Love the boat! Ran it most of the summer and it runs great. We love the trips and the performance.
02-03-2009, 05:52 PM
naplesimage.com
VIP Member
Join Date: Feb 2003
Location: SWFloridaH2O
My Boat: Every One In Sight
Posts: 18,215
---
Jax 07
02-03-2009, 07:30 PM
Registered
Join Date: Jan 2009
Location: PA
My Boat: 32 Sunsation XRT
Posts: 50
02-03-2009, 09:30 PM
Registered
Join Date: Mar 2004
Location: Pa
My Boat: Sold my DCB
Posts: 2,408
02-04-2009, 05:47 AM
Registered
Join Date: Jan 2009
Location: PA
My Boat: 32 Sunsation XRT
Posts: 50