Towing 29' Scarab
11-22-2008, 12:25 PM
Registered
Join Date: Nov 2006
Location: Corona, CA
My Boats: 29 Fountain
Posts: 755
---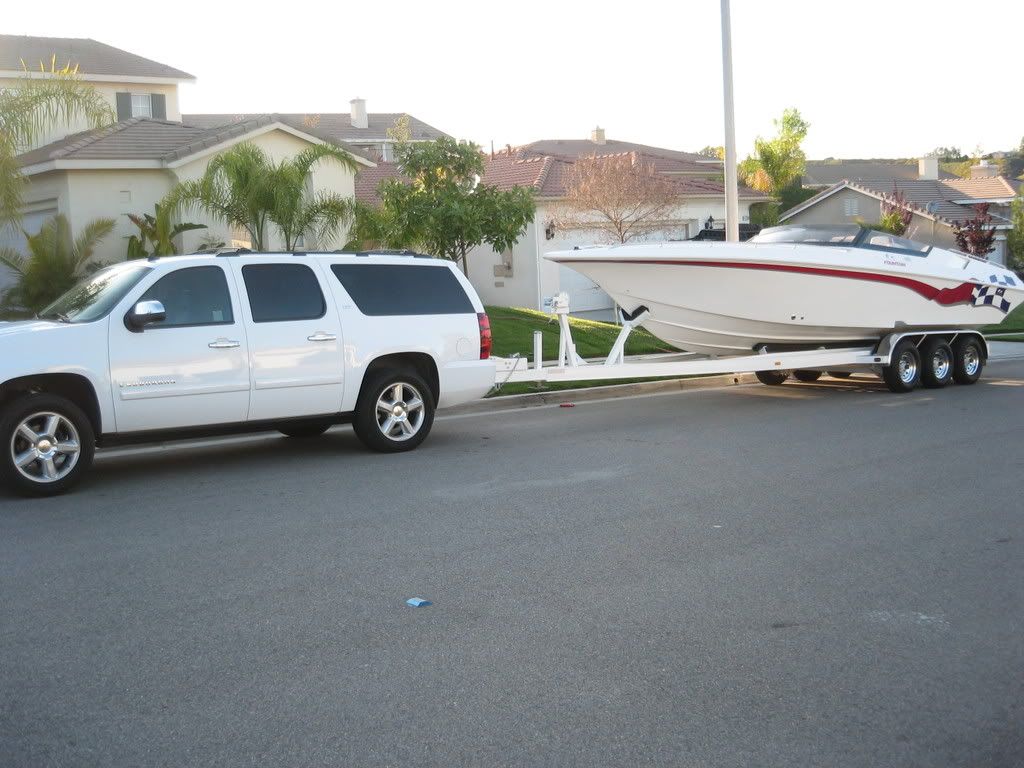 I did this for a while, back and forth to Havasu from so cal and it wasn't so bad. Was the weight technically more then recommended, probably, but it got the job done, which I believe is what you are asking. I do have a 2500 Silverado now. Hope this helps.
11-22-2008, 08:29 PM
Useless member of society
VIP Member
Join Date: Feb 2004
Location: Tampa, FL
My Boats: '00 Scarab Sport 302, '03 Lip-Ship Cigarette Gladiator
Posts: 2,943
---
please dont tell me a jap-truck can pull this better than an us truck. been too many tacoma commercials for my stomach to handle.
__________________
"Beelzebub has a devil put aside for me." - Queen
11-22-2008, 08:35 PM
instigator
Platinum Member
Join Date: May 2003
Location: Miami, Fla
My Boats: 1980 Donzi Criterion 22
Posts: 1,420
---
A Tacoma won't...

but a 381hp/403tq Tundra with 4.30 gears will tow it's ass off alllll day long...
Thread
Thread Starter
Forum
Replies
Last Post
General Boating Discussion
Do It Yourself, Boating on a Budget
You may not post new threads
You may not post replies
You may not post attachments
You may not edit your posts
---
HTML code is Off
---