Corsa boat hulls cored?
12-02-2014, 12:14 PM
Corsa boat hulls cored?
---
Does anyone happen to know if Corsa used a balsa core or anything in their hulls?


I have a '84 and am having the hook taken out of it. It's about 5/16" max over the last foot and a half of the hull

The transom is being replaced as well so my fiberglass guy suggested that instead of filling in front of the hook, he can add some glass on top then air file the hook out of the bottom.

Just want to be sure they are no surprises...

THANKS !!!

Doug.
01-09-2015, 04:09 AM
Registered
Join Date: Jan 2015
Location: Oak Glen, CA - Now in Winter Haven, FL
Posts: 31
Likes: 0
---
Yes, they do use a balsa wood core. However, starting in the early to mid 80's, they often used small patches of hardwood, as additional support and strength, where ever they knew they would be installing anything that was subject to a lot of strain or pressure. The concept of the balsa, largely throughout, was to greatly decrease the weight of the boat; thus allowing for greater performance and speed.

I'm the niece & daughter of the two men who founded the company ... and have spent MANY days - once upon a time - in the factory, dealing with the itch and burn of fiberglass and resin.

In fact, I'm so familiar with those boats; if you told me the name of your boat, I can probably tell you the name of the man who was chiefly responsible for building it!
01-09-2015, 05:22 PM
---
Don't know what the name was, but it is likely the
slowest
Corsa ever built.....
It was originally rigged with a small block and a big 'ol Volvo drive. It also had a ton of hook in the hull.
I'm currently changing all that..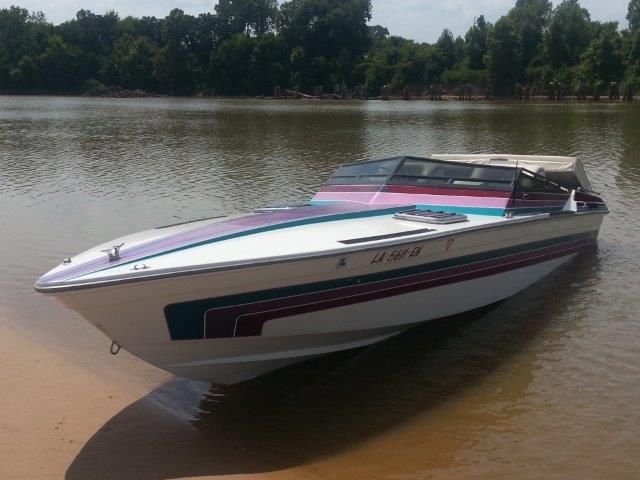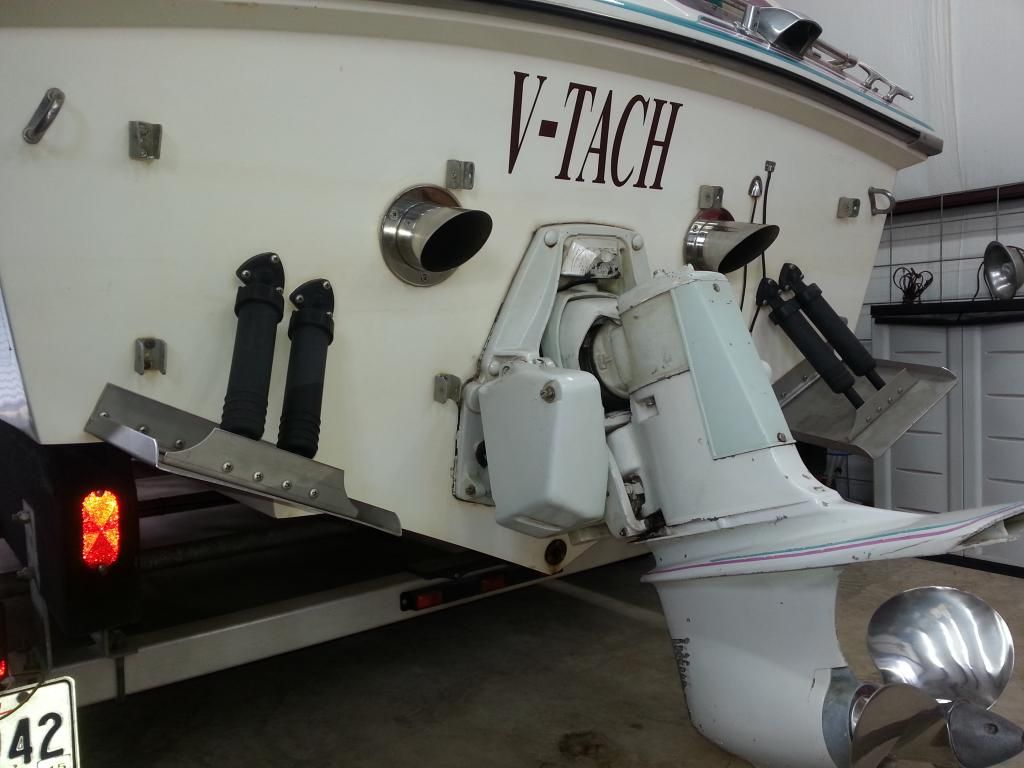 01-09-2015, 07:12 PM
Registered
Join Date: Jan 2015
Location: Oak Glen, CA - Now in Winter Haven, FL
Posts: 31
Likes: 0
---
I remember that boat...

Currently, I own a car that looks VERY sporty. She looks as if she could get out of her own way quickly. But that's not quite the case. However, she is GREAT on fuel.

For a while, Ford made a line of Mustangs with 4-cyl. engines. They looked like the other Mustangs, but severely lacked the power of a 5.0 V8. I once owned one: a 1987 Charcoal grey, Mustang LX hatchback... I loved that car. It was a great car. Sure, I could have purchased one with a V6 or V8, but for my purposes I didn't need that. I also didn't need to spent the several thousands of dollars more the bigger engines. Besides, while simply cruising down the road or stopped at a light, no one really knew what was or was not under the hood. All they knew was that I had a brand new, nice looking, sporty Mustang.

The same applies to boasts - especially those made to order. No two Corsa's were alike. Each prospective buyer has his or her own intentions for their boats: speed, endurance, distance; designed for luxury/comfort, sport fishing, scuba, etc. Many boats were much like that 4 cyl Mustang .. something a little more affordable for people who either could not afford or did not want to pay a much higher pricetag - especially for something, in which, they intended to cruise around and/or been seen.

Top speed of that boat was only about 70mph... But, unless necessary, never run it past 3/4 throttle (basically for the same reason you don't put your foot-pedal to the floor, every time you take your car out).

As for "slowest," boat Corsa ever made... Not even close. Corsa has done several dual engine 600CC diesel Cummings in a few of it's 12M boats... they were designed for endurance and distance... not speed.

As I said, each boat is different and unique.

As for the hook ... It did NOT leave the factory that way. Not only did Corsa have it's own inspection and testing process; unless a buyer absolutely refuses to test drive and fully inspect the boat he or she is buying, it is NEVER released to their ownership.

We once had a guy try to sue Corsa, because his hull was badly cracked. Independent eye-witnesses attested to the fact - before noticing the split in the hull - the owner had ran into a the support of a pier, doing over 30 knots!

Like any company, mistakes and errors do happen. But, in such a case, Corsa would repair or correct any flaws, without cost to the owner.
---
Last edited by Firecat; 01-09-2015 at

07:40 PM

.
Posting Rules
You may not post new threads
You may not post replies
You may not post attachments
You may not edit your posts
---
HTML code is Off
---