Newbie 21' scarab build
08-03-2013, 12:18 PM
Registered
Join Date: Jan 2011
Location: NE Indiana
Posts: 957
Likes: 0
Received 0 Likes on 0 Posts
---
Watching this one also. Curious on more info with the 5.3 LS setup. What does it take to swap to the 5.3 from a 350 setup? Flywheels, flywheel housing, motor mounts, exhaust, etc. I have twin 350's now and am in the process of building new plants for the future like john has (Sprink on the formula section). One short block is done minus cam, getting ready to take other block in to be machined. Always thought about upgrading to LS series, but I do not know what it would take to change over.
08-04-2013, 09:20 AM
Registered
Join Date: Aug 2013
Location: Winchester , va
Posts: 8
Likes: 0
Received 0 Likes on 0 Posts
---
Sweet. your post tempted me register here and this is my first post. Ive got a 89 checkmate 23' that i put a 5.3 in this summer. its running good but i need to get the ecm tuned. its only running about 58mph on gps. i detonates real bad at 4800rpm and stops pulling. you will love the boat with that motor. go efi if its not too late. i hook you up with tips if you want. i went with closed cooling also to save the aluminum heads. going out on it now, ill try to post some pics later.
08-04-2013, 10:06 AM
---
thanks for the motivation, I needed that right now.
im sure benhaizlett could answer your question better but from what im finding its not to bad of a swap. bellhousing is the pretty much the only thing that's the same though. manifolds are different and are around 850$ from what I could find. 4 bolts for motor mounds instead of the 3. as far as ignition and fuel goes fuel injected would be a better but more work and tuning. I went with carburetor witch gives you a little bit more top end power. my friend put the carb set up in a 78 gmc and it runs great. I would of rather gone with the 6.0 but considering the 5.3 was free I guess I cant complain.
08-16-2013, 04:05 PM
---
not sure yet im still trying to decide whether to go with the alpha water pump or put a sea pump on it.. any suggestions??
here the manifolds.
http://www.skidim.com/products.asp?dept=1157
got a little done hope to have gimble housing on this weekend. here where im working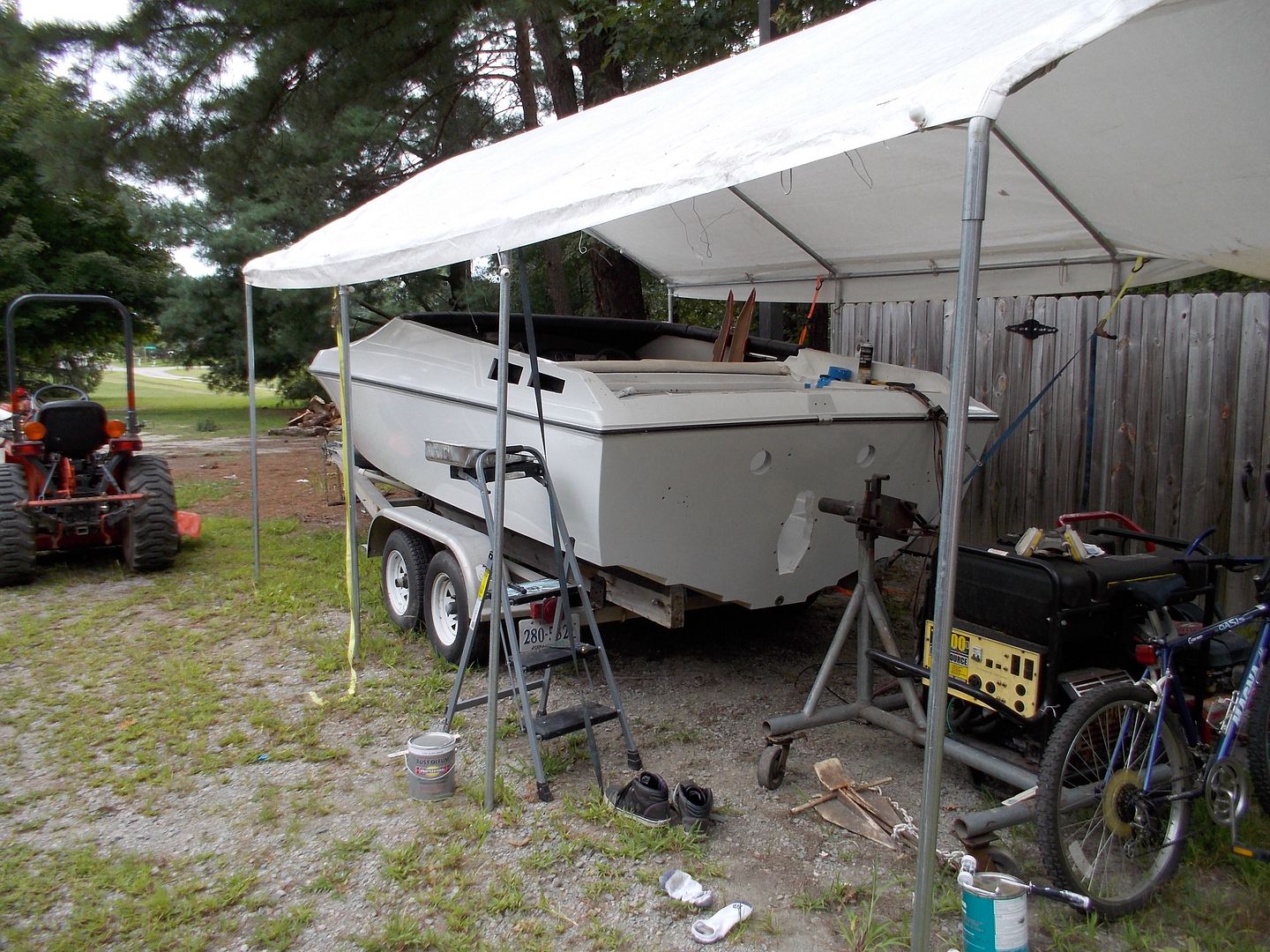 got bilge done and painted. used rustoleum white.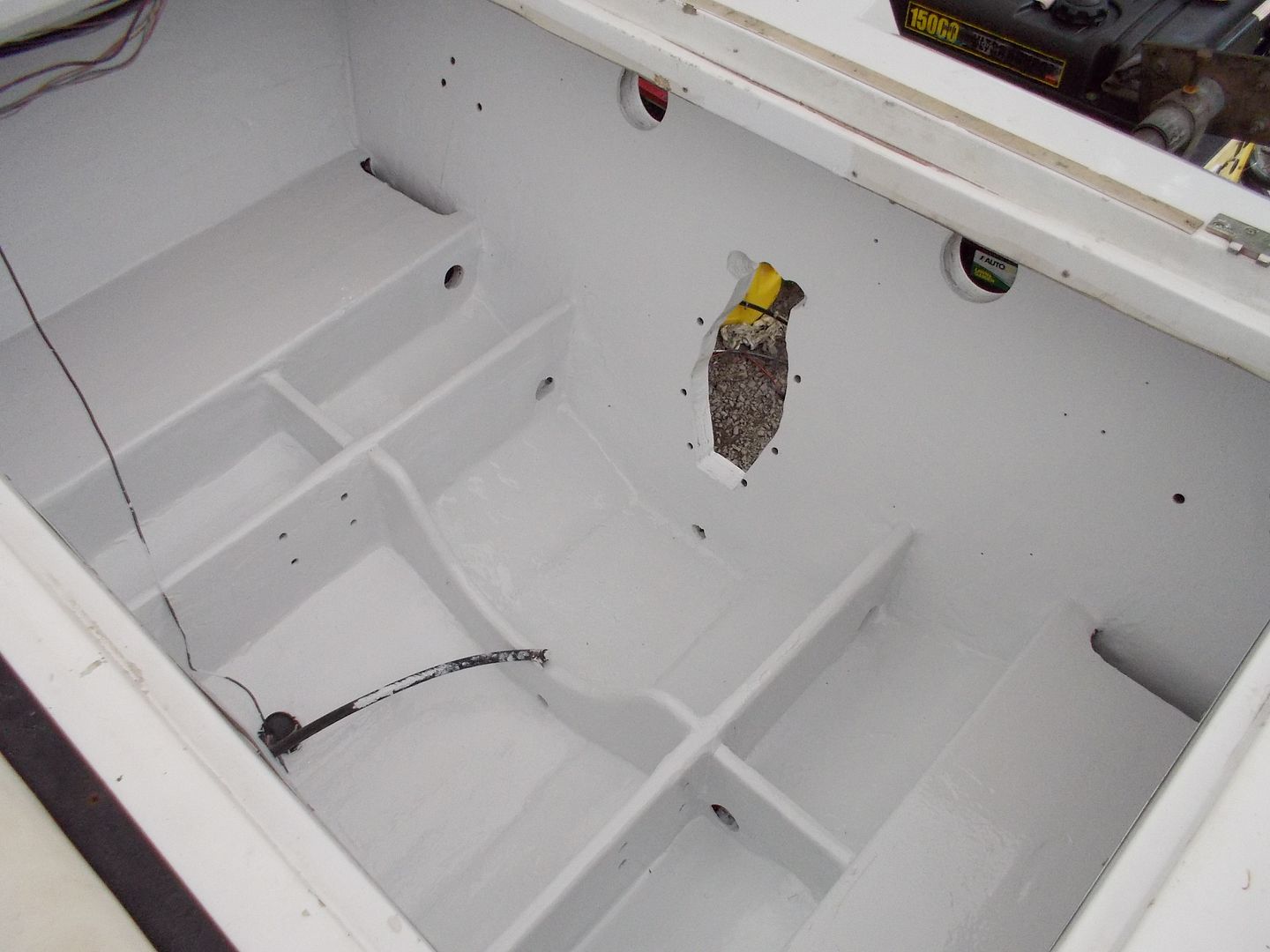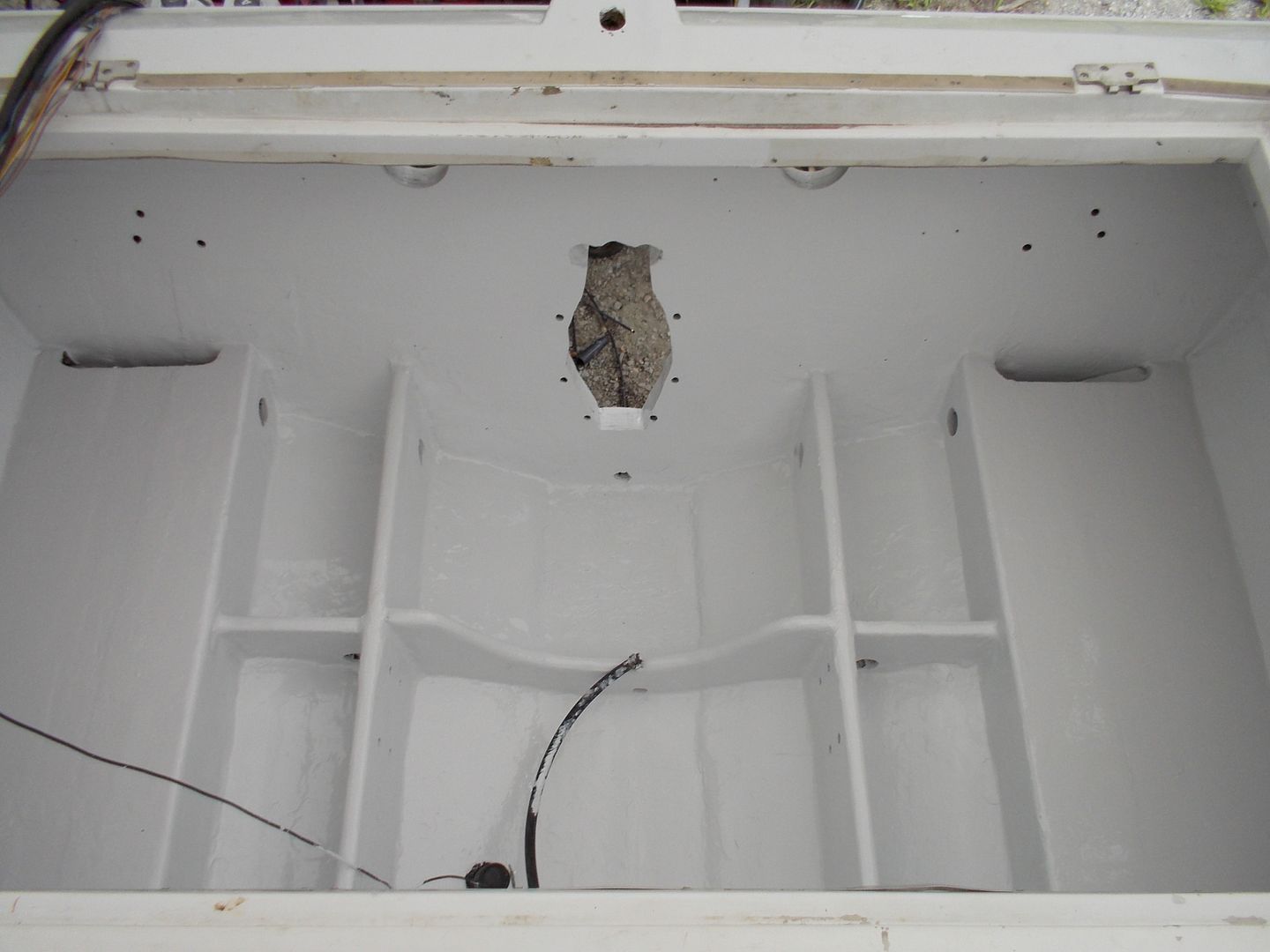 gimble housing from old boat gonna clean up and rebuild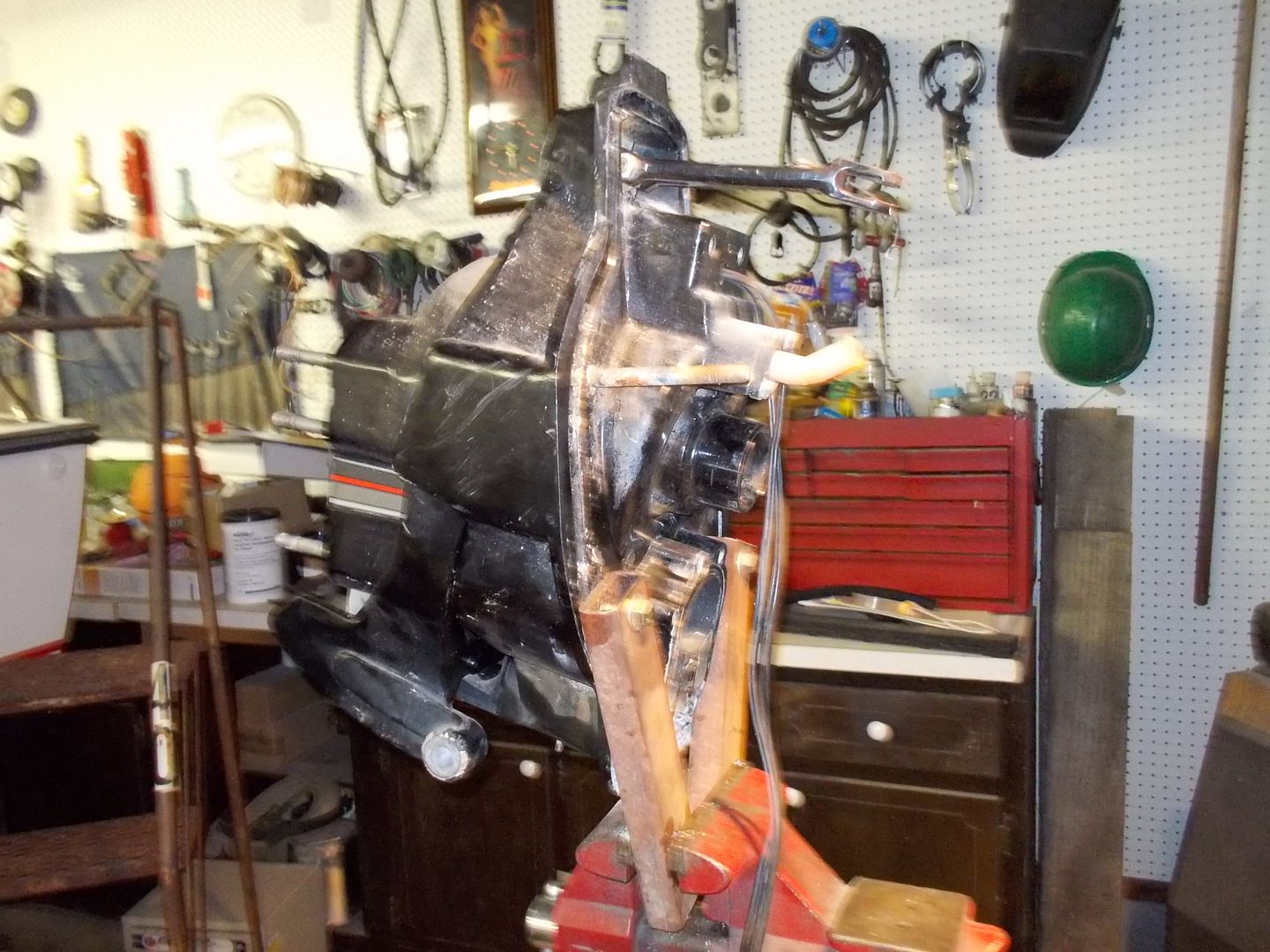 waiting to find a harmonic balancer for motor need it to align the from cover with the seal.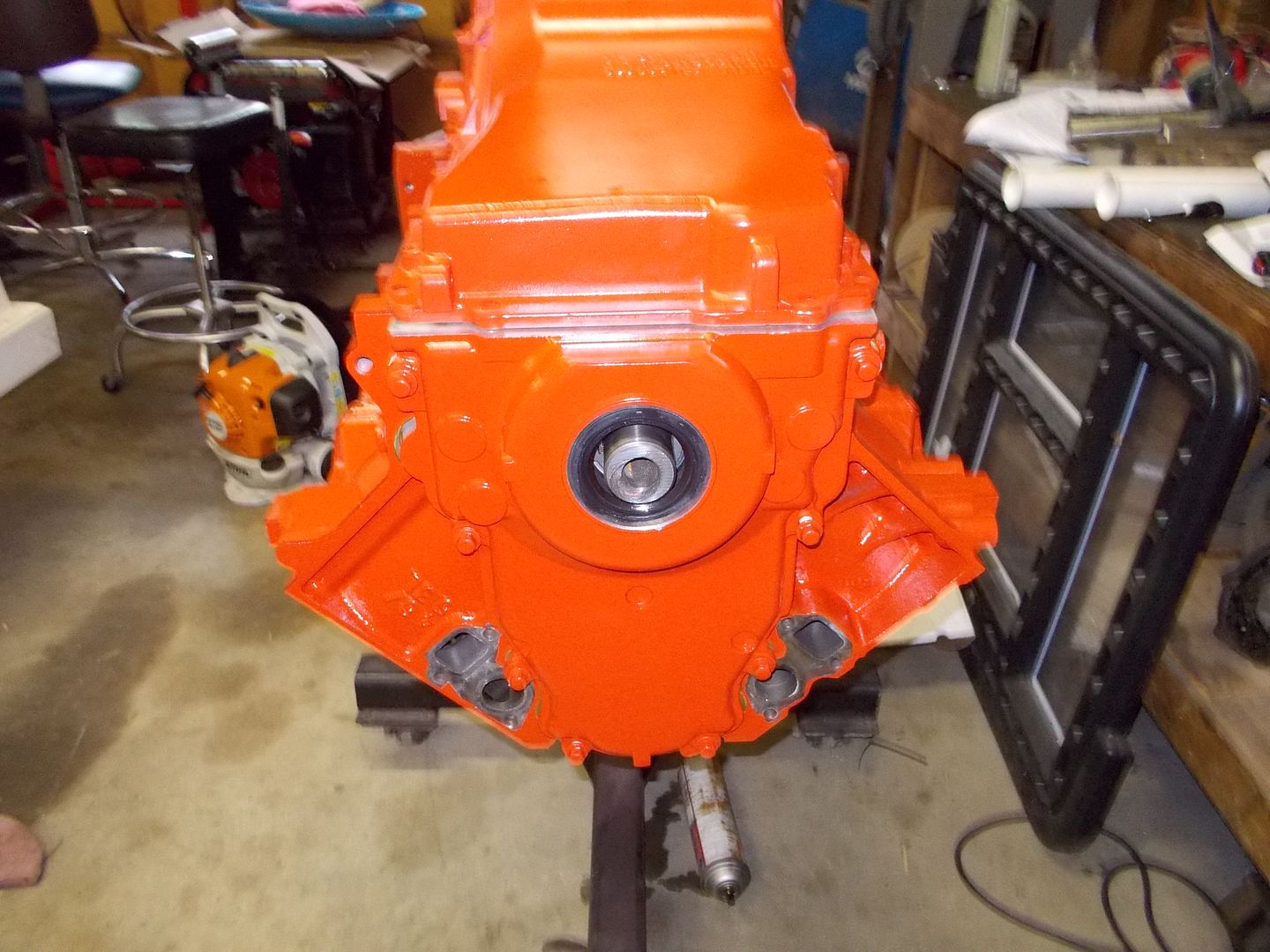 08-16-2013, 05:29 PM
Registered
Join Date: Oct 2012
Location: madrid, ia
Posts: 352
Likes: 0
Received 0 Likes on 0 Posts
---
im planning on running raw water cooling using the alpha pump for now. the harden marine sea water pump looks great but at 800 bucks i dont see it necessary right now. man those manifolds are cheap. are you eliminating the neutral interrupt switch?
08-16-2013, 10:17 PM
---
Yea I saw that on Harden site that thing is sweet. Idk what I'm gonna do about the interrupt switch guess il call msd. I'm thinking beaking ground to the coil packs but I haven't looked at it yet.
08-18-2013, 06:35 PM
Registered
Join Date: Jan 2011
Location: Ocala, Fl
Posts: 3,066
Likes: 0
---
I love this thread!!! When you do decide to go Bravo...save a bunch of $$$ and use a crank driven pump. I used two on my Formula twin MR/Bravo conversion...very simple...works great.

The intake ports on those LS heads could swallow a pack of cigarettes!!