Never again, probably !
10-08-2021, 10:44 AM
Platinum Member
Platinum Member
Join Date: Jan 2005
Location: Owen Sound Ont.
Posts: 824
---
I have never seen a power valve fail like that, I would assume it was over torqued. Sounds like the float valve is working, as long as the floats are not cracked or saturated, while you have it apart blow out the small orifices and passages gently. Put it back together and drive on. looks like fun to me!
10-13-2021, 06:31 PM
---
Over the last 2 days i got the speakers installed and wired up, the fronts are in boxes i made from the plastic containers that 4 inch velcro grinding pads come in. Couldn't bring myself to cut holes in the gunnels.
got the rudder installed and cable loaded, rudder and wheel are straight (at least on the trailer) and theres equal left right rotations within the width of a steering wheel spoke. Also installed a new bilge pump and bigger hose.
last but not least i went thru 3 cans of break kleen on the carb, every hole both directions, all clean and nice flow.
today;
Right out of the box the distributor cap "for prestolite screw down distributors" didn't fit but it does now.
New cap rotor and wires, got the carb on and at first when it started to get fuel it fired up and sounded great ! For 2 fkn seconds then it went right back to extremely rich, and by extremely i mean stupid kid in a diesel truck with a 44 inch lift kit shopping cart tires led lights 8 foot ladder looking things on the axels and making more black smoke than the entire 7th fleet at flank speed back in ww2.
started with the idle mixture screws at 1 1/2 open, no matter what direction or how much turned had absolutely no affect on the rich condition or engine speed. Each setting was left to run for 20 seconds.
i have an idea to try but since i'm not sure how they work it's most likely a bad one.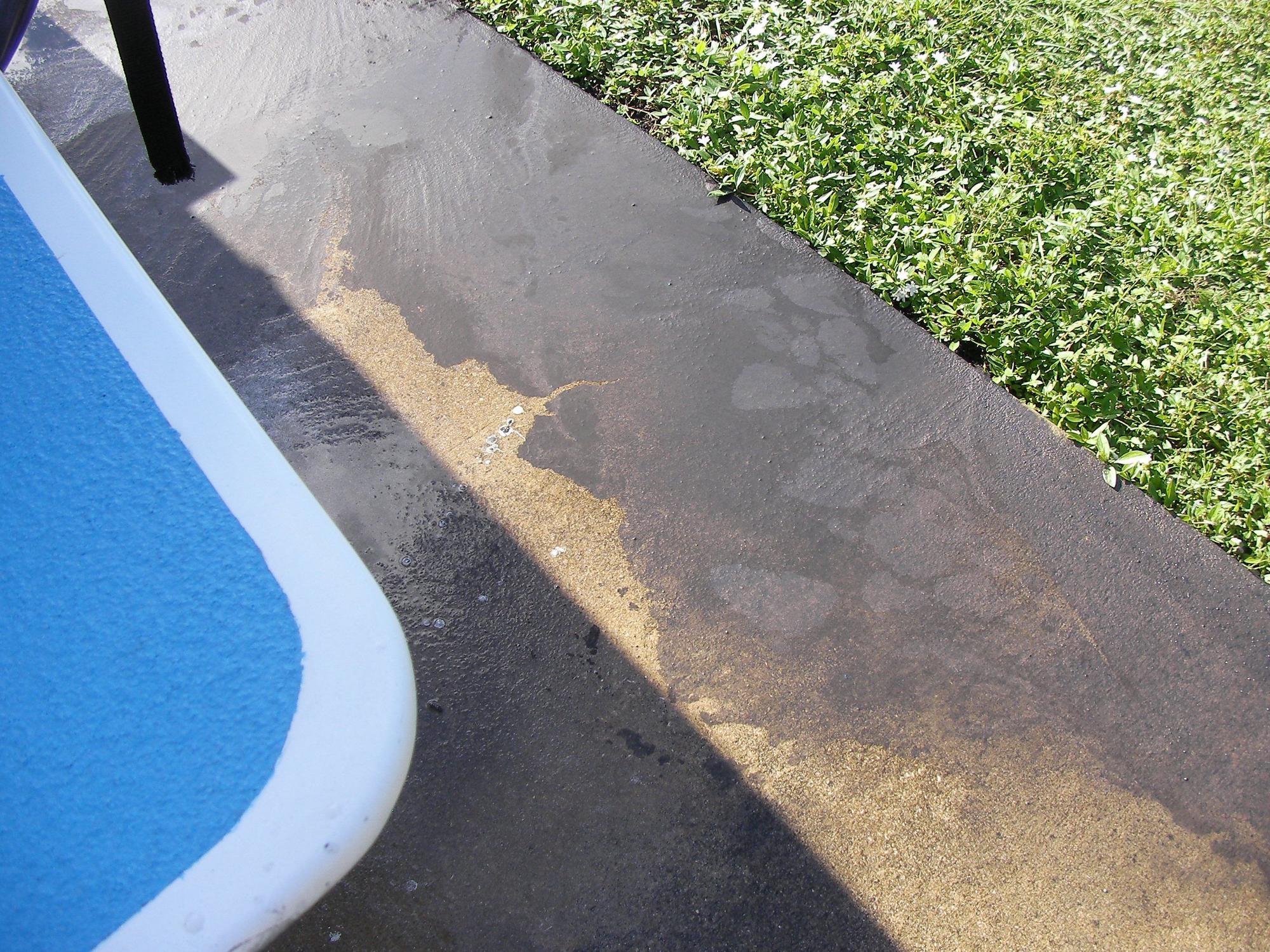 ---
Last edited by outonsafari; 10-13-2021 at

08:13 PM

. Reason: Spelling
10-13-2021, 06:43 PM
---
don't be giving me any lip about the combat made speaker boxes, they parted off the containers, they work and it was that or cut holes in the gunnels. Besides, no one wants to go under that dash and if someone did they wouldn't notice how all the speakers wires were untwisted, run and fastened blue to blue from start to finish for what reason i have no idea.
the 5 1/2 qaurt mixing container fits the 6.5 speakers perfectly, it came out real nice and tossed aside for another project.
---
Last edited by outonsafari; 10-13-2021 at

08:15 PM

.
10-14-2021, 03:58 PM
---

or in my case luck that it launched and recovered better and easier than expected. I got 3 feet 6 inches worth of tongue extension ball to ball and the up pulling winch worked perfectly on the launch and load. The guide on goal post things i made also worked perfectly.
and so in order to keep pissing people off " my stuff worked pefectly and everyone elses stuff did not, well that's not fair, 1/2 of that stuff didn't fit or was flat out the wrong part, everything we've come to expect"
the steering is 1 finger and the rudder port does not drip.
the shaft packing gland leaks, no gushes, no niagra falls when adjusted per the instructions. It's hand adjusting and therefore convienant however it would not stop leaking until i used a wrench and then it would still drip drip drip too fast, t's not right probably just a defective part but it's brand new and it's a ***** to remove.
i have some videos to upload and get posted.
It's in a little too far but i wasn't sure how deep to be so the tracking fins didn't hit the trailer. I'll have to relaunch and load again to get some measurements to make the bow stop and i know the bow stop will make a big difference as to how deep the trailer has to be because the boat floated /slid forward a bit once the stern started to float.
I always float on and off with the other boat and use the bow eye to help pull it.
I pulled throwing the rope around the winch tower directly out of my ass.
Literally walked back pushed the boat off the dock and pulled the rope, it went on like it was being driven. The trailer wasn't as deep ( the lights were out of the water) and i think it could still be a few inches higher.
Moved the boat forward that much and now i like the tongue weight
The goal posts worked perfectly and it landed pretty evenly, i mean who doesn't like the boat to be perfectly on the trailer right ?
The up pulling winch is awesome. So it's down to measuring for a bow stop with a tie back/safety strap and some expanded steel to turn the tongue into a catwalk because it's a wobbly and scary walk from the tailgate to the winch and that 3 feet feels like a mile over aligator and shark infested waters let me tell ya.
---
Last edited by outonsafari; 10-14-2021 at

04:08 PM

.
The following 4 users liked this post by outonsafari:
10-17-2021, 02:43 PM
---
i bought a windshield for the ski boat, the guy drives from georgia down to daytona to see his brother and he brought it with him.
1 of the handles on the drivers vent window is busted, any ideas for replacement and/or modification, i'm wide open.
calling taylor in the past yields the same answer, it's too old !
when i got back this morning i almost broke down an ordered a new carb, then i wasted a couple hours getting all set up hooked up and installed new needle and seat in both bowls, ZERO change, this time i took the carb off immediately and seen all the fuel in the manifold.
heck with it, just ordered frankenstein a new carb.
the guy i bought the windshield from has 6 running ski boats newer and older, plus a barn full of parts and stuff.
he has a pair 1 left, 1 right 383 chrysler with bw trans and v- drives, he says both run and have good compression.
I don't think the chryslers have any use over here in terms of authenticity in and or for some old raceboat but i asked about the price and splitting them up
To quote him "to the guy who needs them they're worth alot, but i'll sell them for 1 thousand a piece and flexible on that, but they have to come pick them up"
located in georgia, just throwing it out there.
10-19-2021, 05:45 AM
Registered
Join Date: Aug 2017
Posts: 3
Likes: 0
Received 0 Likes on 0 Posts
---
I can sympathise with your alligator and shark issues we have crocodiles, sharks, stonefish and stingers, so the less my feet are in the water the better, your idea of the gang-plank/catwalk on the trailer tongue is a good one.

I've enjoyed reading your posts, you do great work thanks for sharing.