Back from the Dead; '81 Scarab 38 Resto
06-21-2016, 01:21 PM
VIP Member
VIP Member
---
Here's some of the interior. It is rough. I'll be pulling more of the interior out later today...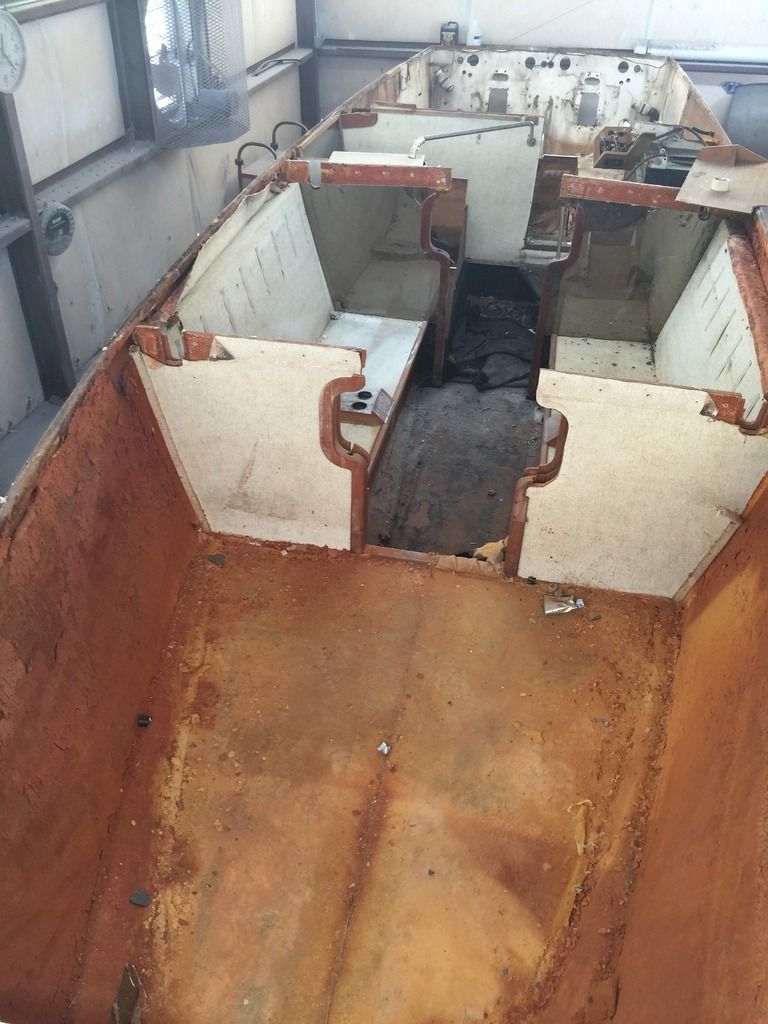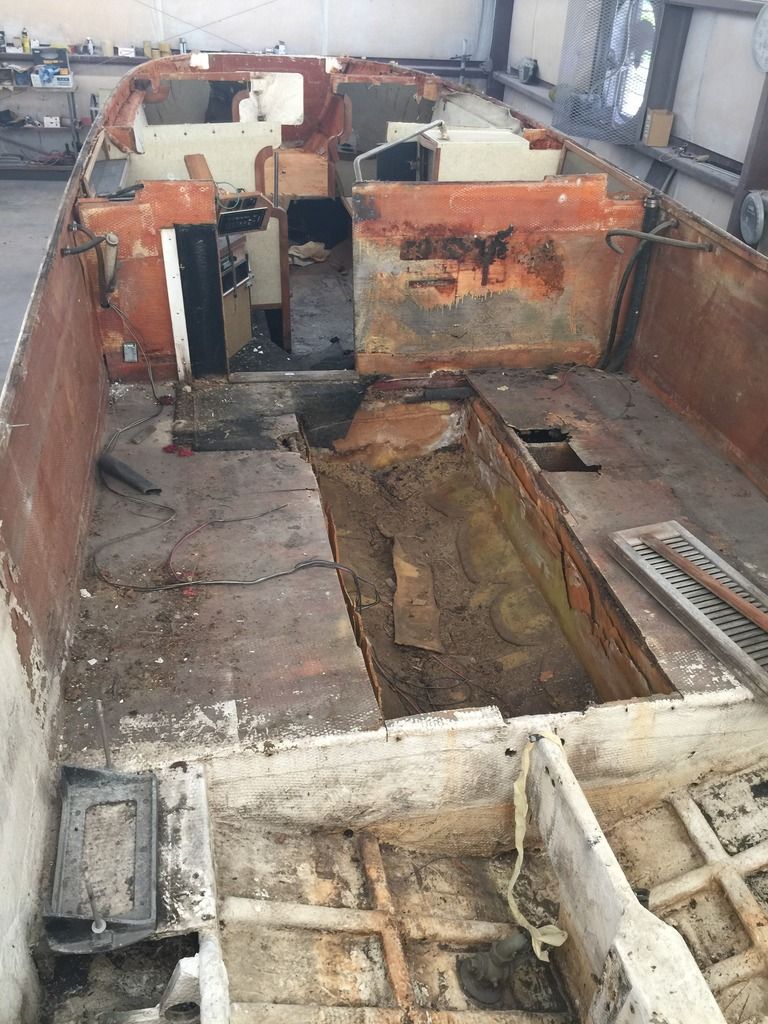 I see what some people say about the cutting corners when they built these boats. The forward bulkhead was tabbed on top of epoxy? That's not going to stick for long..
The cockpit bulkhead coming loose from the left side of the hull..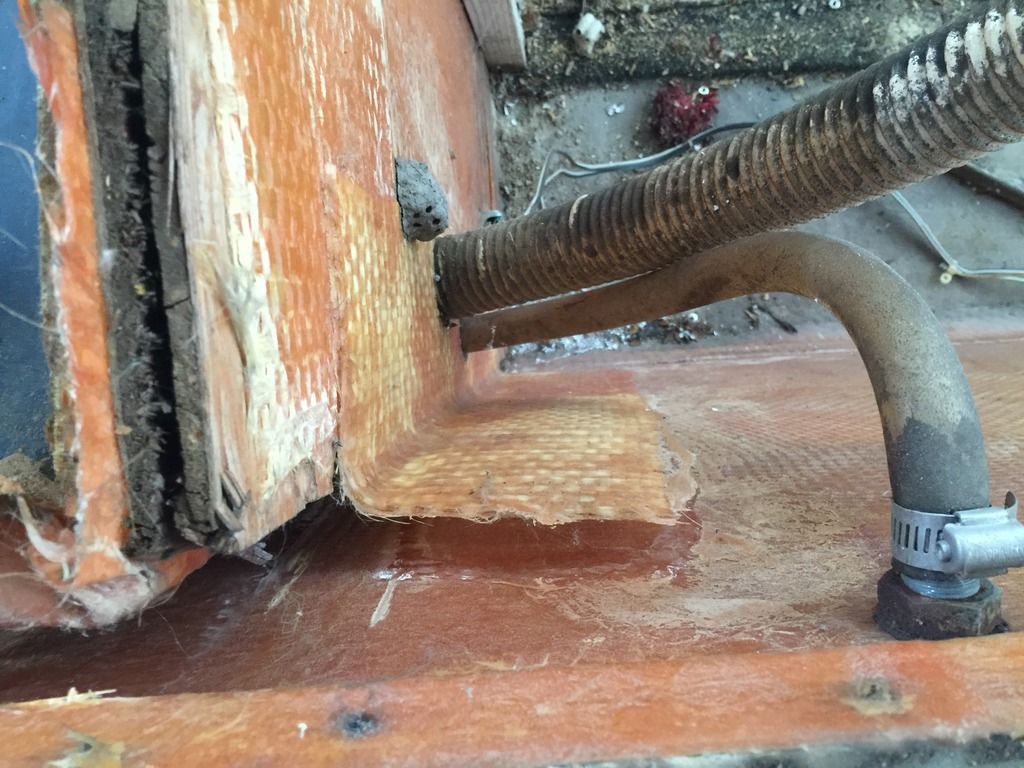 The bilge pump hose running thru the right engine compartment stringer. They drilled the stringer with a hole saw and left it as naked wood or close to it. recipe for disaster...
06-21-2016, 02:09 PM
Registered
Join Date: Aug 2004
Location: naples,florida
Posts: 3,768
---
I think you would be wise to support the ends better now that the deck is off. Losing all the support from it could let the hull Hog on that short cradle.

Especially if the stringers are shot ,which I am sure they are.

If it was mine I would build a full length cradle that would support it right at the Chines for the rear half and supports the bow half at the Vee.

Don't want to get it all back together and have a big hook or twist in the hull.
---
Last edited by tommymonza; 06-21-2016 at

09:58 PM

.
06-21-2016, 02:34 PM
VIP Member
VIP Member
---
Yes sir. I'll be supporting the hull from front to rear, side to side, and shooting a laser down it to see how true it is. we just rolled it back there yesterday.
06-21-2016, 03:34 PM
Gold Member
Gold Member
Join Date: Jun 2014
Location: Thailand
Posts: 3,128
---
Great pics and detail, I'm gonna enjoy living vicariously through your work without even getting my hands dirty!

Massive task you've taken on, going by your 30' build, I'd say you're the right guy to do this boat justice. Thanks for taking the time post here.

RR
06-21-2016, 05:19 PM
VIP Member
VIP Member
---
Heath you need to make a couple of tie bars to hold the hull sides in place so they don't relax before you remove all of the bulkheads it will make putting the deck back on much easer learn from my mistake it was a ***** to fix after the fact. Dan
06-21-2016, 07:41 PM
VIP Member
VIP Member
---
I'll do that Dan thanks.
09-14-2016, 06:26 PM